Why fans are coming around to the New York Excelsior's mixed-gender "Overwatch" team
May 12, 2023 • 4 min read
•
•
Ivy Liu
When the New York Excelsior announced in November 2022 that it would be fielding a marginalized-gender roster in the upcoming Overwatch League season, the move raised concerns among some fans. But two weeks into the current season, the Excelsior is doing surprisingly well, and some of the skeptics are starting to come around.
By promising to field a team of mixed-gender players, the Excelsior has established diversity and equity as part of its New York-themed brand identity — an intentional move, according to the team's creative director, Matt Lucero.
"New York attracts a certain type of person, and the people who make it here are willing to step outside of the comfort zone and make a dent in the world," Lucero said. "We don't necessarily look at people of different backgrounds or marginalized genders as an opportunity for engagement — I think we look at them as an athlete, and we put them into the athletic ecosystem and set them up for success."
The strategy highlights how esports organizations are increasingly embracing brand identities beyond simply being the winningest teams. Esports orgs that don't win championships risk becoming yet another generic team in the mix — an issue that contributed to the shutdown of CLG in April. In recent years, organizations such as Evil Geniuses and XSET have leaned into DEI branding to separate themselves from the pack, but the Excelsior's mixed-gender "Overwatch" team might be the industry's most ambitious esports diversity push yet.
Esports organizations have been fielding all-female teams for years, but opportunities for women to compete in esports have historically been limited to dedicated leagues such as Calling All Heroes for "Overwatch" and Game Changers for "Valorant." So when the Excelsior announced its marginalized-gender initiative, some "Overwatch" fans worried that the move was more of a cash grab than a genuine effort to improve the league's diversity.
"It just felt too much like just an attempt to seek attention by exploiting marginalized gender," said Little Castle, a trans woman and "Overwatch" fan who posted a Reddit thread criticizing the move following its announcement. "If we're talking about bringing more marginalized competitors to OWL, then it wouldn't be something an org could do, but something that OWL has to do."
In the months following the announcement, reports emerged that the Excelsior had had trouble sourcing a fully marginalized-gender roster for its OWL squad, and the org pivoted to a partially marginalized-gender roster instead. At the moment, two of the Excelsior's eight players are women — Haley "Halo" Hamand and Yunhee "Aniyun" Chi — which still represents the highest concentration of female players to ever play for a top-level esports team.
"I think that's a better middle ground," said Sean "Sonnyside" Donovan, a member of 5 Deadly Venoms, the Excelsior's supporters club. "I'd like to see marginalized players in OWL, and not having the entire team based around it is certainly more helpful at welcoming them into the space."
And with Hamand and Chi on the roster, the Excelsior is actually performing better than it has in years. The team placed 14th in the 2021 Overwatch League season and 19th last season. This time around, it's already in contention for a higher rank, and fans are pleased with the org's results so far.
"They have essentially done what they set out to do," said John "Speakeasy" Green, a collegiate "Overwatch" coach and Excelsior fan. "The New York team is not the worst in the league right now, so I believe they're very successful at starting a conversation, and they've executed on at least 20 percent of their starting roster."
In addition to the good performance of the Excelsior's mixed-gender team, the org's fans feel encouraged about its genuine belief in diversity because it supports female players and gaming creators in a myriad of other ways. For example, it's hired female, LGBTQ creators such as TikTok star Cheer Gurl, and fields a diverse marginalized-gender team — NYXL Academy — that is competing (and winning) in both Calling All Heroes and Overwatch Contenders, the OWL's B-league.
"If anything, the fanbase is way more impressed by that than they are the actual Excelsior roster. It's very rare for an org to trust an entire roster with both Contenders and CAH, and it shows how much faith they put in those players," said veteran Overwatch League reporter Liz Richardson. "It's a great way to get eyes on marginalized-gender players in a place where they can really shine, and this also gives them a chance to build skills that could lead to OWL careers later on."
https://digiday.com/?p=503678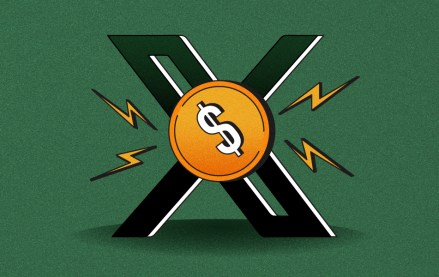 December 4, 2023 • 4 min read
Less competition for ad inventory means lower prices, but at the cost of associating with a platform facing ethical challenges.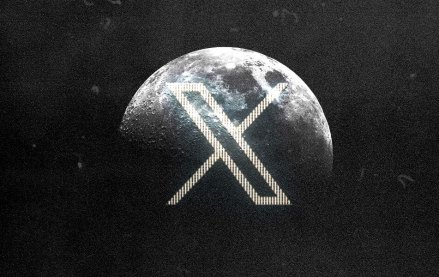 November 30, 2023 • 4 min read
In the packed DealBook conference in New York yesterday, owner Elon Musk bluntly told them to shove it.
November 30, 2023 • 2 min read
WorkTok, or CareerTok, is in full force. Combined, those hashtags on TikTok have over four billion views and it is benefiting Gen Z.