As sponsors flee esports, teams are hiring women gamers to keep brands interested
March 14, 2023 • 3 min read
•
•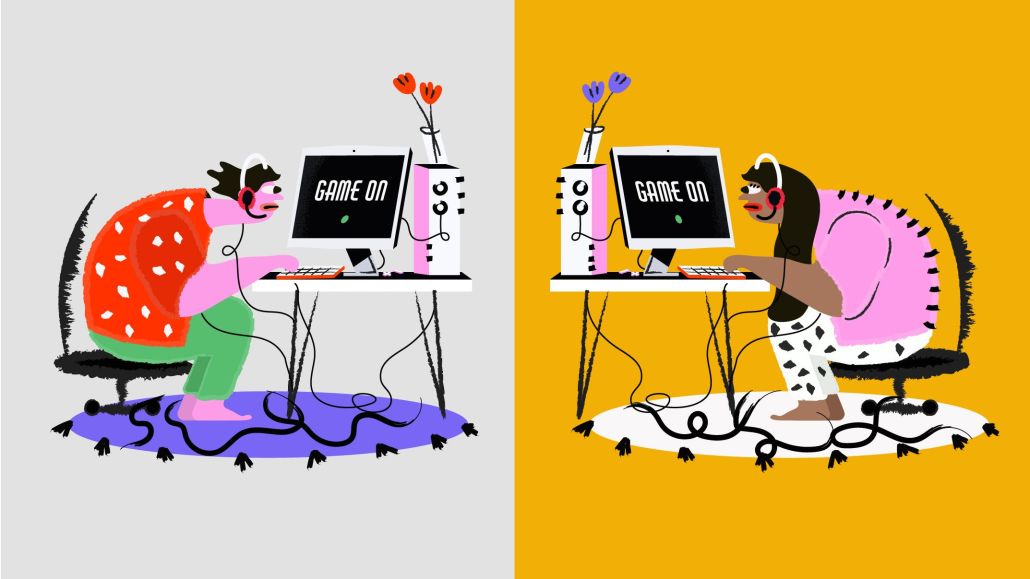 Ivy Liu
Over the last few months, sponsors have fled the esports industry as companies across the space lay off scores of employees. In a bid to keep brand partners interested, esports organizations are redoubling their efforts to support female competitive gamers in 2023.
Last week alone, G2 Esports launched a women's "Counter-Strike" team, FaZe Clan announced the formation of its first all-female Valorant team and Guild Esports formed its own female "Counter-Strike" roster.
Some esports teams have fielded all-female teams for over a year, but there remains a tremendous gap between the total number of female esports pros and the number of male players competing full-time in the industry — and that's not to mention the gulf in the prize money awarded to female players versus male players. In the United States, female pro players earn an average of $3.42 for every $100 earned by male players, according to a January report by Best Online Casinos. Per the report, every single one of the top 400 highest-earning esports players in the world is a man.
"If women need to go actually earn a salary living off of esports — well, they're not winning prize pools, and they're not getting deals on the side to be a creator or an influencer, so it doesn't really present them a fair nor appetizing opportunity to actually work in the industry," said Kelly Sanders, the head of strategy for the esports betting platform Thunderpick. "So unless big changes are implemented, it's going to be a forever cycle — and that's why it's great that a lot of these different groups and people are doing these big changes for females in esports."
The tide does indeed appear to be gradually turning in 2023. Bolstered by the presence of leagues such as Valorant Game Changers, ESL Impact Circuit and Riot Games' planned women's League of Legends league, major esports teams are once again starting to sign all-female squads.
There are clear financial incentives for esports organizations to lean into female esports. True, creating more opportunities for women to compete is a reward in itself — but many of these companies are beleaguered by investors clamoring for profitability, and they rarely take an action unless they can benefit monetarily from it. For now, brand partnerships are still the primary source of revenue for most esports orgs, and female esports teams represent new inventory for a spread of women-focused potential sponsors.
"Female gamers are not a separate class, and they're not looking for kid glove treatment, said Emily Ketchen, global CMO and vp of Lenovo's Intelligent Devices Group, in a 2022 interview with Digiday. "Our research showed that 88 percent of women play competitive titles — 66 percent play shooters — so there is a real opportunity to celebrate female gamers and to put them at the center of our work." Ketchen said that the presence of female Valorant teams at both G2 Esports and Complexity Gaming were key factors in Lenovo's choice to sponsor those esports orgs.
Aside from the added partnership inventory, fielding all-female teams also gives esports organizations opportunities to sidestep the brand safety issues that have pervaded the industry over the past year. In September, G2 Esports faced blowback from fans and partners after its then-CEO Carlos Rodriguez doubled down on his friendship with the anti-feminist influencer Andrew Tate. Bringing on an all-female "Counter-Strike" team is one way for G2 to signal its continued support for women in gaming despite these unsavory associations. (G2 Esports representatives declined to speak to Digiday for this story.)
"Being able to have a diverse cast, whether it's on broadcast or even the players themselves, will truly represent everyone who's playing the game," said Kacey Anderson, a streamer and content creator who works as a host for eMLS. "Because literally everyone is playing the game — all ages, all genders — and so it's nice that we can showcase that."
https://digiday.com/?p=493295
December 8, 2023 • 3 min read
For Atlas Creative, expanding into Roblox is not solely a play to scale up. The company believes there are concrete benefits that will come with having a hand in multiple metaverse platforms.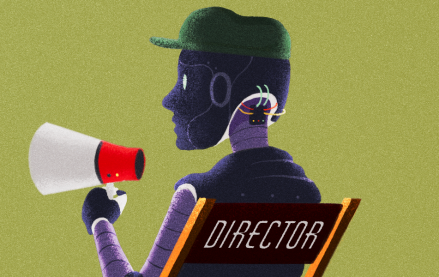 December 8, 2023 • 5 min read
Since ChatGPT became a breakout hit, the names of numerous AI companies and products have entered the cultural vernacular.
December 8, 2023 • 4 min read
Even as linear TV ad spend declines, 23andMe is reinvesting in the channel to boost brand awareness.