Why Cirque du Soleil is creating its own influencer network
October 31, 2023 • 4 min read
•
•
Ivy Liu
This article is also available
in Spanish
. Please use the toggle above the headline to switch languages. Visit
digiday.com/es
to read more content in Spanish.
Influencer marketing has become a permanent fixture in many marketers' strategies. Hoping to scoop up some of those ad dollars and cash in on its extensive network of artists, Cirque du Soleil Entertainment Group launched its first official influencer network this month.
The nearly 40-year-old entertainment group's new offering touts more than 1,500 artists — their combined following totaling more than 35 million followers across social media — in which brands can pay to produce social-first content. It wasn't clear what these artists' exact fees are — or how much of a cut Cirque du Soleil takes.
"How do we harness all of the engagement and the fan following that those individuals have for us to create something unique," said Christopher Bower, Cirque du Soleil's head of global brand and social. The entertainment group is looking "to create a new type of product that we can then bring to our brand partners as part of our collection of different things, different elements that we can bring into a brand sponsorship," added Bower.
In Q1 of this year, at least 76% of agency pros spent at least a very small portion of the marketing budgets on influencers, according to Digiday research. Worldwide, advertisers are expected to shell out $30.81 billion on influencer marketing this year. It's no wonder Cirque du Soleil wants in, creating another revenue stream for the entertainment group after the pandemic delivered an all but fatal blow. Within 48 hours, the company went from $1 billion to zero revenue before filing for bankruptcy in 2020.
Cirque du Soleil is currently pitching its network to the likes of Air Canada airline, Liquid Death beverage company and dozens of others, per Bower. Many of the brands Cirque du Soleil is pitching, Bower added, already leverage the entertainment group's artists in their programming. For example, Air Canada has a partnership with Cirque du Soleil as the official airline for Big Top and Arena shows, where Cirque du Soleil artists are involved in video content creation.
Pricing is on a sliding scale based on follower count, engagement rate and what the artists are being asked to do. Meaning, it could cost an advertiser a few hundred dollars for a micro influencer or thousands for an artist with a larger following and greater engagement. Contracts can be short-term or long-term and the artist, in turn, is paid a percentage of the deal in addition to their usual pay, per Bower.
"We kept it very open so that it allows for a greater opportunity for different types of brands," he said, noting opportunities for B2B advertisers. "We're trying to maintain some fluidity with the pricing so that we're delivering what the brands need and ultimately, make it supportive and exciting for our artists as well."
The network is open to both on and off-stage creative employees who are full-time or those with at least a six-month contract with the entertainment group. However, there is no non-compete and artists are free to work with companies that reach out to them, per Bower.
Influencer marketing has continued to mature and as it does more marketers continue to take notice. Marketers are seeking agency-of-record relationships with influencers, hiring creators as creative directors and spending more time vetting influencers and creators before entering a partnership.
Similarly to Cirque du Soleil, retailers back in 2020 were pushing their employees to become TikTok influencers, but for recruiting efforts rather than brand and sponsored content deals. This year, brands like Chipotle and JetBlue made a similar move.
"If you have all of these employees and they have influence already, all boats rise in the tide if you're able to utilize those influencers to help market and expand your reach of your product or your brand," said Kelly Dye, vp of product and innovation at Acorn Influence, the influencer marketing arm of New Engen, a digital agency.
The push to incorporate staff into an influencer marketing strategy has been a big push within recent years, both from a corporate recruiting perspective and, like Cirque du Soleil, a brand deal perspective. But by moving these efforts in-house as opposed to working with an external agency, brands are tasked with oversight of influencer content, deadlines, creative briefs and other parts of the influencer marketing process, she added. It could be a big undertaking for a brand, especially as ad partners expect speed, scale and volume to redistribute content to other social media platforms and even out-of-home ads or CTV spots.
"There's a lot of costs of operations, but then also just marketing," Dye said. "They're going to have to get their name out there. They're going to have to be figuring out what brands and sponsors make the most sense to work with their people, especially being a niche community as they are."
If all goes according to plan, it could be a big get for Cirque du Soleil as a new opportunity to drum up revenue.
"It's also the ability to bring new opportunities to our brand partners — for them to think beyond just Cirque du Soleil as a live entertainment company," Bower said, "and think of us as a branded content company — as a branded content creator, if you will."
https://digiday.com/?p=523756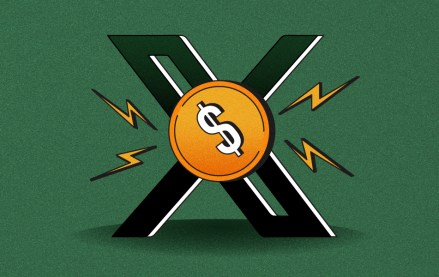 December 4, 2023 • 4 min read
Less competition for ad inventory means lower prices, but at the cost of associating with a platform facing ethical challenges.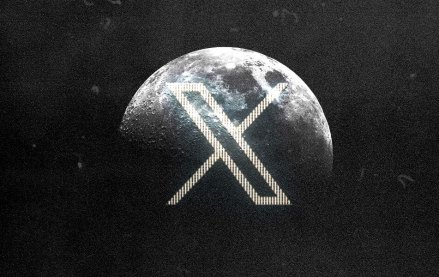 November 30, 2023 • 4 min read
In the packed DealBook conference in New York yesterday, owner Elon Musk bluntly told them to shove it.
November 30, 2023 • 2 min read
WorkTok, or CareerTok, is in full force. Combined, those hashtags on TikTok have over four billion views and it is benefiting Gen Z.