Why brands are still trying to be funny and chronically online — even in 'late stage social media'
August 18, 2023 • 5 min read
Ivy Liu
At this point, social media has become so prevalent that most, if not all, brands have a social media presence and strategy. But as the landscape becomes pay to play, making organic reach less obtainable, brands' push for engagement has seemingly led to a trend in social: The Funny Brand Voice.
Meaning, as brands look to stand out by using trending phrases, so-called Gen Z speak and cultural moments, many are inadvertently sounding the same, 10 agency executives told Digiday. In a post on X (formerly Twitter), R/GA marketing agency described The Funny Brand Voice as "One voice applied to the same memes, using the same vocabulary."
"I've been seeing for a while, [with] brand accounts on social, Twitter (now known as X) in particular, a convergence of certain styles, joke formats all embracing the same modes of speaking…," said Chapin Clark, executive creative director at R/GA marketing agency, who authored the above X post. Meaning, brands are imitating human interactions, leveraging Gen Z and millennial language.
As far as agency execs and strategists are concerned, it seems brands are using similar online personas, namely on text-based social media platforms like X and Meta's Threads. It's internet snark or a chronically online style of humor, mirroring how people talk online and centered around things like the TikTok girl dinner trend, engagement posts that pose a question or catch phrases like IYKYK (if you know, you know) or calling users besties. All said, it creates a social media landscape in which many brands sound the same, sacrificing individual brand voice to boost engagement online.
"It's all a game of KPIs and metrics. It's really shifted, in my opinion, the way people are interacting online," said Alex Green, a social media manager at an LA-based ad agency. (Green asked that his agency not be listed, citing privacy reasons.)
What's to blame?
There are a few things to blame for the shift, strategists and execs say. Firstly, the social media stratosphere has largely become pay to play, making organic traffic and engagement harder to come by. That said, brands are looking for more ways to stand out and gain that organic traffic, using human-like, millennial or Gen Z humor to appear relatable.
Second, as social becomes a staple item in most, if not all, digital marketing strategies, more stakeholders become involved, creating more red tape in the social copy approval process. "Sometimes, these tweets go through so many rounds of approvals and edits that by the time the initial idea gets to the actual platform, it just looks like a mashup of every other brand," said Dante Nicholas, a freelance social media manager who has worked with major brands like Spotify and Essence Magazine. The result can sometimes be watered down, after the fact social media posts, or as Gen Z calls it, cheugy.
Third is a case of monkey see, monkey do. The trend originated when brands first flocked to what was Twitter, with brands like Steak-umm, Wendy's and Moon Pie leading what would ultimately become the unhinged social media strategy. (Read the case for and against the unhinged social media manager trope here.) Seemingly, it's a strategy that worked, racking up not just social media engagement, but sometimes press coverage and earned media. For example, Wendy's National Roast Day tweets got picked up by Thrillist, Today.com, several YouTube creator channels and now lives as long form content on Wendy's blog.
"Industry wide we became victims of our own success," said Amanda Domuracki, global social lead for League of Legends at Riot Games. Meaning, the formula for viral engagement has seemingly become a staple in social strategy across the industry.
Finally, there's the rise of Threads, Meta's response to X's flailing since Elon Musk's takeover and never-ending changes to the platform. Having only recently launched, the platform doesn't have a real vibe yet, leaving users and brands alike still finding their footing. Thus far, brands have either adopted a tongue-in-cheek approach or a more so-called unhinged approach to the platform.
"People get so enamored by impressions and views, but I don't know the bottom line, why that matters," said Codi Johnson, a freelance social media strategist who works with public health and tech clients. "It seemed like everyone on [Threads] was trying to chase some sort of virality."
A sea of sameness
As it stands, Threads has yet to launch ad units and is almost exclusively an engagement play until users dictate what Threads is — whether that be a true X alternative for news, real-time conversations and cultural moments, or a platform more centered around positive engagement as opposed to politics and hard news. (The platform has said it aims to keep a light tone, but publishers say audiences are ready for news.)
Mostly, brands seem to be looking to play it safe on Threads, chasing mainstream cultural moments, trending memes and taking fewer risks than what's historically been seen from maybe Wendy's on Twitter or Duolingo on TikTok to avoid public backlash. Meaning, brands aren't arriving to Threads to rock the boat, according to executives at Creative Theory Agency, a marketing agency.
"We are in late stage social media, where there's more reference points. People have data on what works. We can bottle that and replicate it," said Candace Carrington, director of social media at Creative Theory Agency.
Blame it on the fear of missing out. When social media first gained steam, sans ad units, brands dragged their feet in joining these platforms, missing out on opportunities to authentically connect with audiences and go viral, according to Rachael Kay Albers, creative director and brand strategist at RKA Ink. Hence, why so many were eager to join TikTok, in the hopes of creating viral moments.
Inflection point
"These days, brands are very aware that they can have their big moments on these platforms, where they can get into the news on these platforms," she said. But, the industry may soon find itself at an inflection point that ends one of two ways, strategists and execs predict.
Either organic reach on social becomes a matter of survival of the funniest, or most unhinged, or brands' comedic players taper off, giving way to social posts centered around education, information and brand purpose.
When asked the anatomy of a good text-based social posts, the 10 agency execs and strategists echoed the same sentiment: Relatability, originality and timely.
"The content is less about being jokey and snarky only. It's more about, let's have discussions," said Janni Widerholm, creative director of earned media and social at TBWA\Chiat\Day LA. "That's been something that brands are not as comfortable with, but now they're starting to understand the value of doing that." 
https://digiday.com/?p=515147
September 28, 2023 • 4 min read
Some content creators are using generative AI tools to spark new levels of creativity and innovation and are sharing their experiences online in how they're using these tools to streamline their workflows and boost productivity.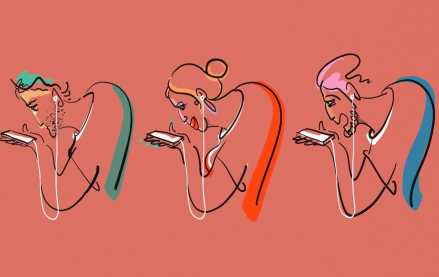 September 28, 2023 • 6 min read
In this edition of the weekly Digiday+ Research Briefing, we share focal points from Digiday's recently released reports on marketers' evolving social media tactics, including how they're using Facebook less and diving into YouTube Shorts more.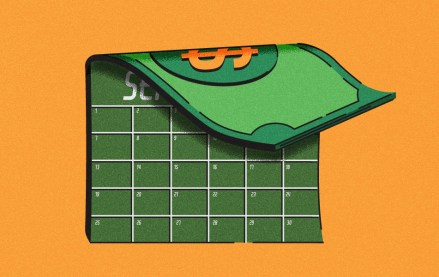 September 28, 2023 • 4 min read
In 2023, some brands' executive boardrooms are still insulated from the chill of crypto winter, for better or worse. But the rising pressure of crypto skepticism has made it more urgent than ever for companies to figure out how to use blockchain technology to support their core offerings and customer base rather than simply dropping branded NFTs and hoping for the best.