Six months into Elon Musk's Twitter takeover — here's what we know so far about his plan
April 27, 2023 • 7 min read
•
•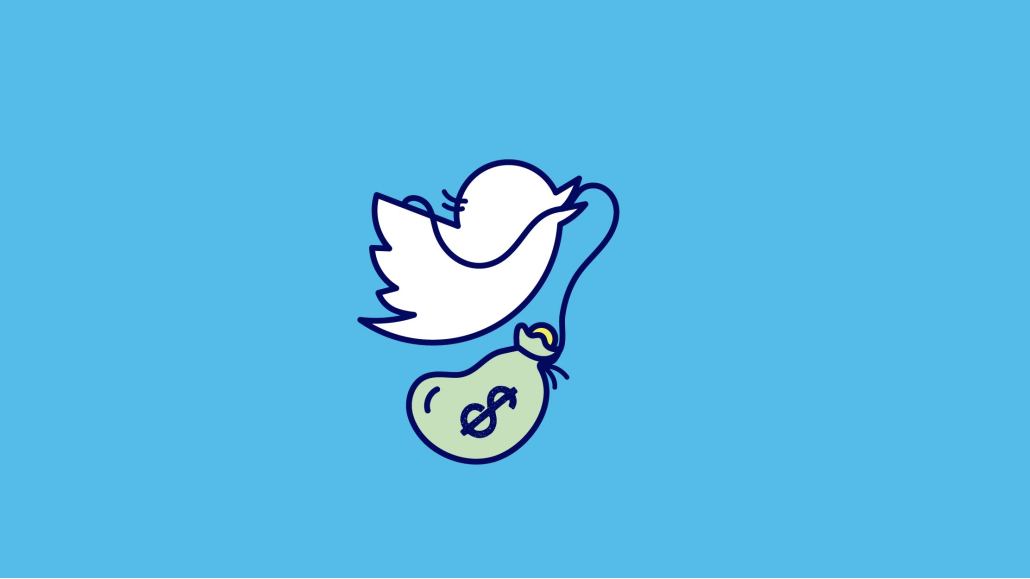 Ivy Liu
Six months into Musk's tempestuous tenure of Twitter and his plan is finally becoming clearer.
The controversial billionaire wants to turn Twitter 2.0 into a WeChat-style super app, where people can do everything; from talking to friends to buying groceries. Everything except watch ads. As ever with Musk, advertisers don't seem to be a top priority.
After all, "It is most important that Twitter keeps its freedom of speech, and if it means a loss of advertisement dollars then so be it," said Musk at his fireside chat at the recent Possible event in Miami.
Bottom line: advertisers are low on Musk's priority list, if on it at all.
Musk believes Twitter should be an open forum for free speech for all, regardless of what voices that may be. And while not advocating reach, this still includes the likes of far right groups, inappropriate content and misogynistic posts to name a few. Simply put, those accounts can still post on Twitter, but they won't be promoted. Of course the problem for advertisers is no one wants their content to exist near these posts.
"It boggles the mind to walk away from the primary revenue source while trying to rebuild this airplane while flying it," said Matt Voda, CEO of OptiMine Software. "And yet Musk keeps doubling down on things that drain brand safety and continue to scare off major advertisers."
Despite the chaos the industry has witnessed at Twitter HQ since Musk took over Oct. 28, Twitter's daily active users have slightly increased.
Earnings records showed the platform recorded an average of 229 million monetizable DAUs for Q1 2022 — the last period before it was announced that Musk would enter into a takeover deal. But since October, the original blue bird app's DAUs have averaged around 246.8 million, with a mean average increase of 1.3 million new users each month, per data from Apptopia. So it's clear no Twitter-alternative has fit the bill enough for users to abandon the app in their masses just yet.
And usually, wherever audiences go, advertisers automatically follow. But given the turmoil that has ensued since Musk signed on Twitter's dotted line — reported increases of hate speech, lifetime banned users reinstated and almost daily concerns over brand safety — advertisers have been forced to give it a wide berth. They've had to contend with slow responses (if any at all) due to lack of remaining staff at Twitter HQ available to answer their questions.
And whether it's the platform's subscription service Twitter Blue or creator monetization (or rather lack of), Musk has turned his attention elsewhere on Twitter. All in all, not a lot has really changed for marketers over the first six months of Musk's tenure.
The continued havoc has seen advertising spend on the platform plummet from around $156.6 million last October, to just $76.9 million (so far) in April 2023, according to Pathmatics data. Within that, it's no surprise that the top 20 advertisers on Twitter during the week commencing Oct. 16 (pre-Musk), which included the likes of Mondelez International, The Coca-Cola Company and Microsoft, have continued to reduce their ad spending week-over-week since the acquisition. Per Pathmatics, their ad spending dropped by 87.5% in the last week of March 2023, compared to the week prior to Musk's takeover back in October.
Musk is the biggest problem with Twitter, but it isn't the only one.
By comparison, this year, the top 20 advertisers are predominantly brands such as the tablet reMarkable, brewing company Anheuser-Busch and liqueur company Remy Cointreau. And spending, on average, for the top 20 advertisers is generally about 51% lower now than it was in October.
Twitter has always been considered a tier two platform. A nice-to-have if ad budgets allow for experimentation, but when budgets are tight, it's an even easier option to cut before other platforms. Marketers want to put their ad dollars into platforms that can provide the best returns on investment.
Not all advertisers are likely to come back to Twitter — despite deals that the platform has offered advertisers (like the 2023 super bowl activation details here).
In all, Insider Intelligence is predicting that Twitter ad revenues decline by about 28% this year, said Jasmine Enberg, principal analyst, social media at Insider Intelligence.
According to Insider Intelligence's forecasts, Twitter will only command about 0.5% of total digital ad spend worldwide this year, and it'll drop further to 0.4% next year. By comparison, Meta and TikTok are expected to account for 20.1% and 2.2% of total digital ad spend worldwide this year, and 20.1% and 2.6% in 2024. Equally, tier two peers, Pinterest and Snapchat are expected to command 0.5% and 0.6% of total digital ad spend worldwide for both years.
"The majority of Twitter's ad revenues have historically come from big brands, and they are far more risk averse than smaller advertisers," said Enberg. "There are some bigger advertisers that are still spending, but they're not spending the same amount of money that they were prior to Musk. And Musk is the biggest problem with Twitter, but it isn't the only one."
Enberg noted that it's still not clear, despite what Musk has said in the past six months, if he'll improve performance for advertisers. And taking the company private has meant there's even less transparency about what's going on than there was before.
However, advertisers that have stayed on Twitter have been able to take advantage of 15% to 30% decrease in CPMs, multiple sources told Digiday.
And in a bid to win back advertisers' trust, as Twitter 2.0 is in full swing, the app is now making strides to better agency relationships. Traditionally, reps have connected with agencies quarterly, or when they have issues.
Now, those meetings are monthly — at least for Ashley Hammel, group director, social media & content at Assembly, who also receives a monthly newsletter with updates on products and brand safety and realtime email updates as new changes and updates are announced.
"[Twitter] has changed a good bit from pre-Musk in that now our reps are very proactive in sharing updates with us, versus prior when we did not hear about product and brand safety updates on quite as frequent of a cadence," Hammel said.
Twitter's evolution
Behind the scenes, Musk already started to lay the groundwork for Twitter's evolution in November. The New York Times reported that the company filed registration paperwork with the Treasury Department's Financial Crimes Enforcement Network (FinCEN), taking it a step closer to processing payments.
Since then, court documents revealed that Twitter has "merged into X Corp", and "no longer exists". And this was further confirmed after Musk's appearance at Possible, when Twitter users were notified of the rebrand by the platform, with updates to its Terms of Service and Privacy Policy, which are due to take effect on May 18.
But this isn't a dream Musk thought up overnight. X has been Musk's goal ever since he bought the domain, X.com, which subsequently rolled into PayPal. It simply appears that the self proclaimed "Chief Twit" finally sees an opportunity to push through his idea to fruition.
Insider Intelligence has seen indications that Americans are receptive to the idea of combining some of their digital activities into one app, meaning there is value in creating a super app. But Enberg noted there is no indication that most people want to do it on Twitter.
"People don't trust social media. People don't trust Twitter. People don't trust Elon Musk. That applies to advertisers and to users," she said. More trust is needed for more people and businesses to hand over personal and payment information to Twitter, or rather X Corp, to use a lot of the functions a super app would perform. Not to mention the fact that it takes time for them to adopt an idea as ambitious as this.
Plus, it's going to be hard for Musk to convince advertisers that already have low trust to then move to an untested platform in the U.S., Enberg added. "Not only do they have to trust him, they also have to trust that this platform is going to provide some value for them."
That said, Twitter broached the subject, at least of the X Corp restructure, with marketers. Hammel explained the conversations with her Twitter reps felt similar to the Facebook rebranding to Meta path. In that Twitter, Inc. was renamed to X Corp, but the Twitter platform will continue to be known as Twitter.
"If Twitter is looking to expand to additional platforms and services, such as reintroducing Vine under the umbrella, I think this makes sense as a path forward," Hammel added.
But the problem is, successful super apps in Asia are hard to replicate in the Western world. Audiences here haven't been primed in the same ways to pool all their everyday activities via an everything app as they have in Asia. Which is why social platforms have struggled to make social commerce work effectively to date.
"It is possible for Twitter to become a super app in the sense that it can offer numerous functions to cover nearly every element of your life, but to become super in the sense that it overtakes every single one of its rivals to become the go-to app for users in the West is certainly far more difficult, bordering on impossible," said Jack Moore, head of social at Hatch Group. "I have absolutely no doubt in Elon Musk's ability or determination to build such an app, but I do question consumer appetite for it."
https://digiday.com/?p=501263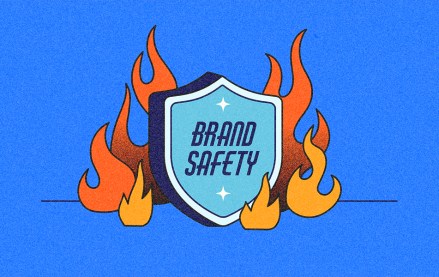 November 28, 2023 • 6 min read
"Major brands' search ads can appear on piracy, pornographic and sanctioned websites," research claims.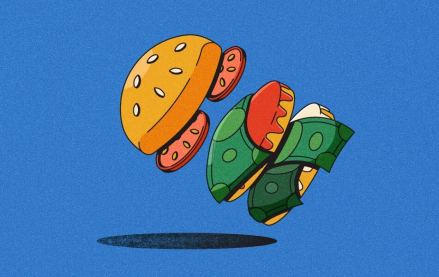 November 28, 2023 • 6 min read
As more influencers look to get into food content creation, brand opportunities are following.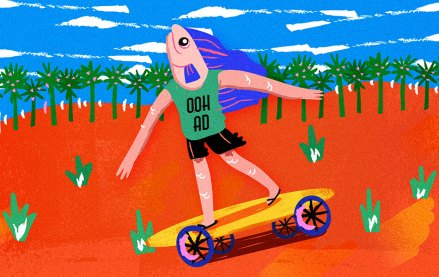 November 28, 2023 • 7 min read
As major marketers like Maybelline experiment with faux OOH, more marketers are open to the idea.