Why Airbnb's global head of marketing says in-housing agency critique is a fallacy
May 30, 2023 • 4 min read
This article is also available
in Spanish
. Please use the toggle above the headline to switch languages. Visit
digiday.com/es
to read more content in Spanish.
Often, the critique of a brand in-housing its creative and marketing efforts is that creating campaigns for a single business can lead to monotony and stale work. But for Airbnb, its in-house agency is what makes the brand's work worthwhile. At least that's the case according to Hiroki Asai, global head of marketing at Airbnb.
Airbnb's in-house team, which released a new brand campaign earlier this month handles the marketing strategy, creative, design and research. Essence Medicom manages the brands media buys. Airbnb's creative team usually works remotely, but has worked together one week per month in person for the last three months.
Airbnb isn't alone in in-housing its creative and marketing teams. Throughout the industry, the rise of the in-house agency continues. According to the Association of National Advertisers, 82% of ANA members have an in-house agency this year. That figure is up from 78% in 2018, per the report.
Digiday caught up with Asai to talk more about the in-housing trend, weathering economic uncertainty and other changes in the marketplace.
This interview has been lightly edited and condensed for clarity.
Often, the critique of in-house agencies is that they're limited in vision due to only working with one brand. How does Airbnb curb that?
That's a fallacy to be honest. Because if you're a creative agency on the outside, you're going to say why it's better to use a creative agency outside. But the truth of it is, from my experience, if you have great creatives that know how to look at a problem a lot of different ways and know how to employ fresh thinking, and new context of things, if you get them close to the same insight and close to the product designers, you can create a holistic experience. What ends up happening is if you have designers working on the products right next to the marketers, right next to the advertising folks, they all start to see and understand their disciplines. So a lot of times, you'll work with clients and they'll have a product they'll give to the agency and you'll be like, "This thing doesn't really make sense." So those conversations happen now way upstream, versus at the very end of the chain.
Have there been any challenges in managing an in-house team as opposed to working with an external agency?
It's not easy to have one of these things in-house because that process of ideation and creation, the process of trying things and having some suspension of disbelief and ignoring your negativity bias, all of that needs to be protected. And when you build something inside a company, you do have to be careful that there's not the constant negativity bias around, "Is it really gonna work and what are you guys thinking? We've tried this before and this other company has tried this before."
You do have to balance a protected culture. Having creative teams in house is much harder than it looks. It's not just hiring a bunch of creative people and throwing them into functions and creating support staff. You have to suspend the disbelief of what you think is going to happen. And creating that inside of a business is not simple. It's doable, but it's definitely not simple.
With economic uncertainty looming and talk of a recession, what does that mean for the in-house team? Any changes on the horizon given those economic conditions?
That is one advantage of having an in-house team. It's that we don't need a lot of the overhead that's required for teams to interact because you do create a lot of muscle memory. And so we can do it with less people. We are much more able to weather these things and pivot. That kind of pivot, we could do all up and down the spectrum from design all the way to advertising really quickly.
You're a remote-first company, but recently started in-person work. Why?
We used to be completely all off-site early during the pandemic, and we are a remote first company. We're now moving to a model where we will spend one week a month all together. We have one week where we're very, very intense. We can unlock briefs and get really clear product direction, have the creatives meet, have the product designers. Creatives share roadmaps, share a state of the state, move, move things forward. And then we have three weeks where everyone goes away, actually does the work and comes back together. Then we meet again one week a month. That's been a foundational change to the way we work, which has been great. We found that there's something with a creative process where you need to get together, talk, look at things, post things up on the wall, have conversations, unblock ideas. And then you need to go away and think about it, work on it, develop it. And then you need to come back together again. There's this natural rhythm.
https://digiday.com/?p=505630
September 28, 2023 • 4 min read
Some content creators are using generative AI tools to spark new levels of creativity and innovation and are sharing their experiences online in how they're using these tools to streamline their workflows and boost productivity.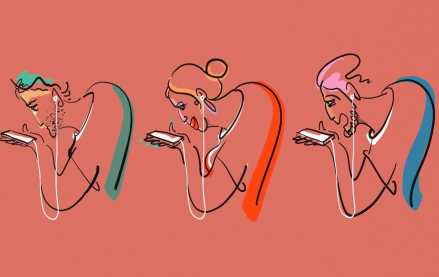 September 28, 2023 • 6 min read
In this edition of the weekly Digiday+ Research Briefing, we share focal points from Digiday's recently released reports on marketers' evolving social media tactics, including how they're using Facebook less and diving into YouTube Shorts more.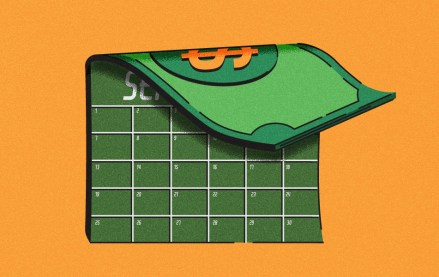 September 28, 2023 • 4 min read
In 2023, some brands' executive boardrooms are still insulated from the chill of crypto winter, for better or worse. But the rising pressure of crypto skepticism has made it more urgent than ever for companies to figure out how to use blockchain technology to support their core offerings and customer base rather than simply dropping branded NFTs and hoping for the best.