This article is a WTF explainer, in which we break down media and marketing's most confusing terms. More from the series →
Most marketers are familiar with data management platforms and customer-relationship management platforms, but a new type of marketing tech company called the customer data platform has also gained traction from brands like Airbnb and Jet.com over the past year.
At first glance, CDPs look very similar to CRMs and DMPs — they are all basically systems that store people's data. But there are differences in what data sets they collect and how they process that data.
Since CDPs are a pretty new concept (only around 20 companies fall into the CDP category on the Lumascape released this month), the definition of CDPs is loose. Below is an explainer on what we know about CDPs, based on online research and interviews with vendors and agency executives.
Let's start with the basics.
There's no industrywide definition for CDPs, but they have three major attributes: CDPs are managed by marketers without technical backgrounds (as opposed to CRMs, which are operated by IT people), focused on companies' first-party data and analyze companies' known consumers, according to Adam Sarner, research vp at Gartner.
If business-to-business marketers use CRMs, perhaps a good way to think of CDPs is they are CRMs for business-to-consumer marketers to manage direct customer relationships.
I still don't understand. What's the purpose of a CDP?
A CDP combines all of a company's customer data together to make everything more efficient, according to Mani Gandham, CEO for content marketing firm Instinctive. From a customer service perspective, CDPs evolved from CRM and customer support systems that have strong customer identification but are traditionally not integrated. That means if a consumer calls a retailer's support desk for help with a product return, for example, the retailer may need the individual to verify purchase and personal information, although the company already has all that information in an order database somewhere, said Gandham.
"Companies started to build their own separate database that could plug into both [CRM and customer support] systems, so there was a full history and profile of every customer from sales to support," he said. "Eventually, this became an industry of its own with lots of vendors, given all the different sources and systems that need to be integrated."
Do CDPs have anything to do with advertising and digital marketing?
Yes, CDPs use data for broad purposes, from sales and customer support to advertising and marketing. CDPs collect lots of data, including sales data, digital property data and performance data, like how many people click on an ad or open a mobile push notification, so CDPs offer a granular look at data to help companies run people-based marketing, said David Spitz, CMO for CDP company mParticle, whose clients include Airbnb, Postmates and Jet.com.
From a media buyer's perspective, Adam Gitlin, president of Omnicom's data arm Annalect, agreed that CDPs are focused on putting first-party data together and sitting at the intersection of known customer data and digital identity.
So are CDPs taking over DMP duties in advertising?
Not really. CDPs mainly analyze first-party data based on real consumer identities, while DMPs largely examine consolidated third-party data based on cookies. A good way to think about the difference is CDPs can be used to nurture the relationship with existing consumers, while DMPs are mainly used to acquire lookalike audiences.
"They are like peanut butter and jelly," said Spitz.
But the line is blurring as major DMPs are evolving — Adobe and Neustar have also started analyzing first-party data, according to a New York-based media agency head who prefers anonymity. This person thinks that from an advertising perspective, CDPs are a subcategory of DMPs.
"DMPs historically have represented a suite of specific features, and some of those components emerged into industry categories themselves," said this executive. "One DMP feature is integrating first-party data, which emerged into CDPs. Another DMP feature is integrating third-party data vendors for consumer insights, which emerged into data marketplaces as a subcategory."
Do CDPs face any challenges?
Yes, of course. Since the definition of CDPs is very loose, many mobile app analytics firms and tag management solutions have repositioned themselves as CDPs.
"For companies that are struggling, if they can find a sector where they can survive, they will do it," said the New York agency executive. "But it's very confusing to clients, and nobody will win in that situation. There are also many hidden features built into platforms, so clients may wonder what value they are getting from those platforms. Not every client needs a full-grown DMP or CDP."
Spitz agreed that the CDP category is so wide right now that it includes companies that don't fit Sarner's definition of a CDP. "People apply the same word to different types of things, which is common with any new technology," he said. "But eventually, the industry will settle on one refined definition."
https://digiday.com/?p=268255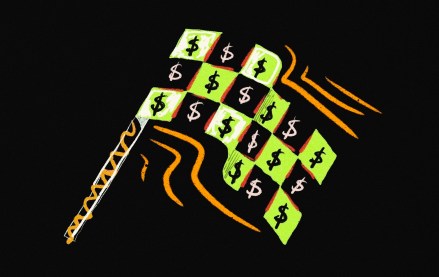 September 26, 2023 • 3 min read
With three Grand Prix races in the U.S. this year – Miami this past May, Austin in October and Las Vegas in November – the interest from U.S. marketers in Formula One has increased this year, according to agency executives, who say they expect that growth to continue next year.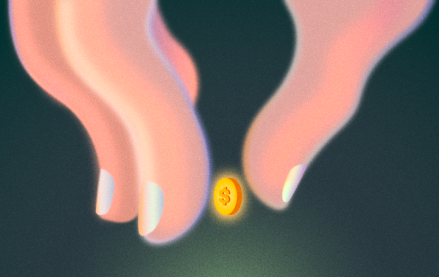 September 26, 2023 • 6 min read
A Digiday+ Research survey found that brands and retailers report using Facebook less over the last few years, all while the platform's value to their revenues and brands has increased.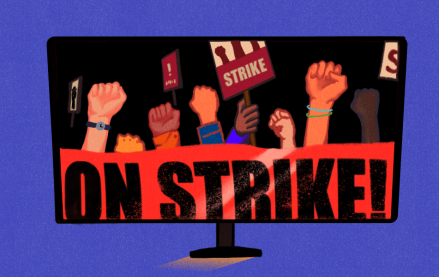 September 26, 2023 • 5 min read
The timeline for a return to business as usual – whatever that may mean now – is yet to be determined.