'We are also living and walking through it': Black diversity execs weigh in on changing DE&I leadership, intersectionality
June 14, 2021 • 5 min read
•
•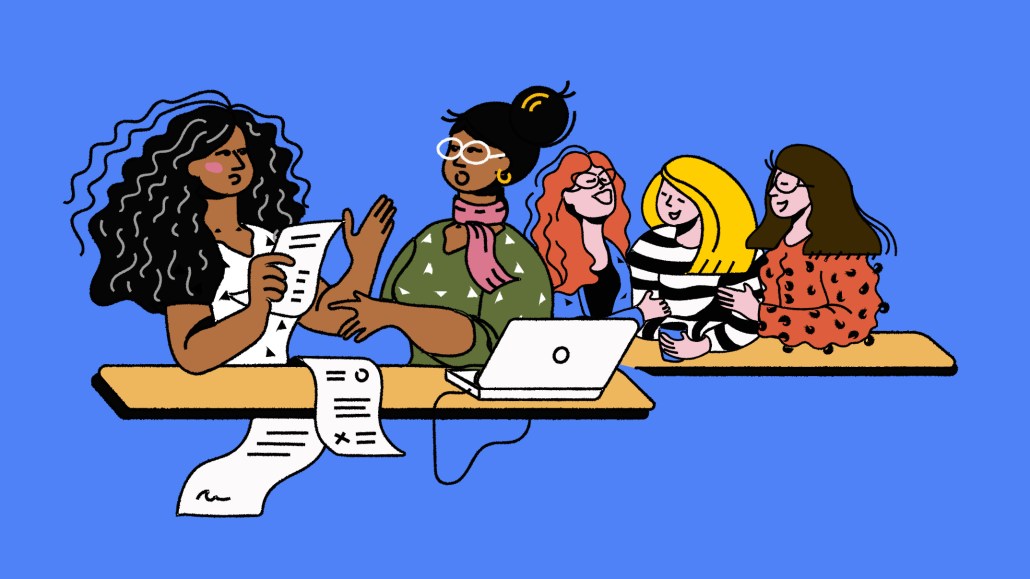 Ivy Liu
You have to do your work at home before you can go out and prescribe to others, says Tahlisha Williams.
It's a philosophy she has carried with her into her new role as chief inclusion, equity and diversity officer for Wunderman Thompson's North American division. Williams took the job last September on the heels of George Floyd's murder, calls for racial equality and industry-wide diversity pledges.
She's not alone. As more agencies like R/GA, Dentsu and Wunderman Thompson move to follow through on their diversity initiatives, they've hired more diversity, equity and inclusion leadership roles to move the needle and keep them accountable. And seemingly, BIPOC like Williams, and other marginalized communities, are at the helm of these initiatives.
"As a Black woman, when I think about myself in this role, there's so many intersections that I bring that I feel that I'm uniquely equipped to be able to respond to the demand of it with the level of understanding and validated experience that I've had from a personal place," she said.
Earlier this year, job recruiting site Indeed reported a surge in DE&I roles, including those for chief diversity officer, with a 123% uptick in job postings between May and September. Before the pandemic leveled jobs, DE&I job postings rose nearly 57%, from 140 jobs per million to 219, between September 2019 and September 2020, per Indeed's research.
Last August, Christena Pyle stepped into the role as chief equity officer for Dentsu Americas — a new role that Pyle is the first to hold. And last October, R/GA's Jai Tedeschi took on a newly created vp and global executive director of culture and operations role. In both new positions, these executives now report to CEO/COOs instead of human resources departments, empowering these roles from the top down. Previously, DE&I execs would typically report to HR, a power structure that critics of the industry's legacy DE&I structure have lamented.
For Marla Kaplowitz, president and CEO of the 4A's, the recent hirings point to agencies beginning to deliver on promises they made following last year's protests.
"The real issue is race, ethnicity. This industry has not made progress and we have to be intentional," Kaplowitz said. "These organizations have to signal change and they have to deliver action. That's why you see the real shift in a good way in this past year."
Agencies have taken big swings at diversifying talent, releasing annual workforce statistics and admitting where there's work to be done. Each swing is vital and necessary to better reflect who this industry serves, said Kaplowitz.
"This country is composed of diverse people and backgrounds, and that's what we should be embracing," she said. "If you are in this business, you are meant to not only shape and influence culture, but to mirror it. And if you don't actually have the people in your organization that can reflect society, then you're not able to do that."
It's not unusual to see people of color heading up diversity positions, according to the new executives directors. For example, ADCOLOR founder Tiffany Warren's work in the DE&I space dates back to the mid-2000s. But in light of 2020, the role is changing and becoming more nuanced, making intersectionality and understanding different perspectives increasingly important.
"With a heightened focus on intersectionality, it's no coincidence that you are seeing Black women rise to lead this work and excel in all aspects of business," Dentsu's Pyle said. "Because they can balance all the different nuances of their identity."
Prior to Dentsu Americas, Pyle worked as director of ADCOLOR and executive director of advertising for TIME'S UP. She forms together her prior professional work with her own lived experiences, trauma and triumphs to inform the way she works, and practices DE&I in the workplace, she said.
Over at Wunderman Thompson, Williams carries a similar sentiment. There is, of course, always the risk of tokenism and women of color being bridled with pushing for diversity within their companies. But with decades worth of experience in DE&I, Williams doesn't believe it discredits or disqualifies the person of color in the role.
In fact, it uniquely positions them to bring a different level of insight, perspective and resilience.
"A lot of people forget that as Black and brown women, doing this type of work, we are also living and walking through it. There is no line of delineation. I'm still a Black woman," Williams said. "I still feel a lot of things that are happening in the world and it allows me to make sure that I understand my rooting in this role. And I have a great opportunity to be able to impact things from the space of who I am."
That's not to say the role comes without its challenges for BIPOC. Before Keni Thacker launched his own DE&I consulting firm last year, he worked at agencies, though he declined to say which ones. The experience left him deflated and disempowered as the role often involved obstacles like being overworked and underfunded, he said.
"I was begging for pennies on the dollar to build programs," he said. "I was being excluded from conversations about the funding for my own projects."
For Thacker, the industry's rush to hire BIPOC, especially Black women, into DE&I roles doesn't come as a surprise, noting that "it's just the model" in agencies doing what they've always done, "asking people that didn't start the problem to solve the problem." But on the heels of 2020, he's challenging agencies to push past the one-size-fits-all model and broaden their idea of diversity.
"It's more than just cultural celebrations," he said. "It's deeper than that because it's about process. It's about changing those processes. Changing those systemic processes that have left Black, Asian people and gay people out for forever. Period."
In the future, Kaplowitz hopes the industry will move past the need for chief equity and diversity officers, and will instead have diversity and allyship embedded in company culture.
"It's going to take a long time, but I don't think anyone believed that a year ago we were going to have a quick fix in one year because this was a centuries long [problem] in terms of society," she said. "But wouldn't it be nice in 10 years if these roles just didn't exist because we didn't need to focus on it in the same way because we were all working in enlightened workplaces and communities?"
https://digiday.com/?p=417759
December 8, 2023 • 3 min read
For Atlas Creative, expanding into Roblox is not solely a play to scale up. The company believes there are concrete benefits that will come with having a hand in multiple metaverse platforms.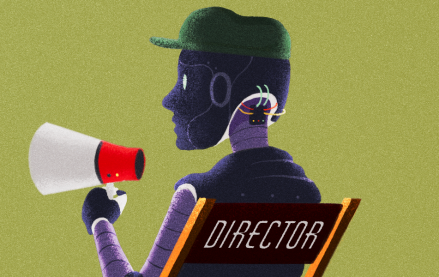 December 8, 2023 • 5 min read
Since ChatGPT became a breakout hit, the names of numerous AI companies and products have entered the cultural vernacular.
December 8, 2023 • 4 min read
Even as linear TV ad spend declines, 23andMe is reinvesting in the channel to boost brand awareness.