CVS is readying the launch of a new ad network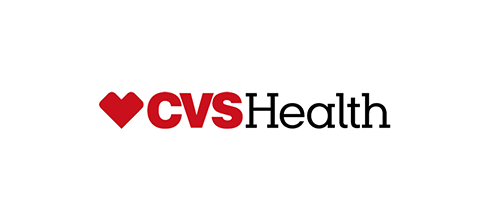 CVS is getting into the retail media business.
In recent weeks, CVS has pitched ad buyers and marketers on a new ad network, which will be known as the CVS Media Exchange, according to two buyers who asked for anonymity. The offering will be fully managed services with ad placements on CVS.com, including display and search, as well as off-site placements on Google, Facebook and Instagram that use CVS data.
"They're saying they can do it all," said a media buyer with knowledge of the CVS pitch, adding that it goes beyond the usual media placements. "They're layering on creative services, saying they can help you with creative and strategy. They've even got a full dynamic creative offering. That's not something you typically see out the gate. [When you see that] it's usually a more sophisticated offering."
It's unclear exactly when CVS Media Exchange will launch, but the company has been pitching the offering to agencies in recent weeks, according to a second buyer.
"CVS has been testing a Digital Media Exchange platform with select suppliers to create meaningful ways to connect with customers and drive measurable results both in store and online," said a company spokeswoman in a statement, adding that the company is evaluating what it has learned so far to "evolve and expand the program and launch later this year."
According to one of the ad buyers, CVS is leaning on its first-party data through its loyalty program in its pitch, touting "robust" reporting capabilities and a "closed-loop" measurement system that would allow brands to attribute sales to ads placed with the retailer. CVS joins other retailers like Best Buy, Wayfair, Walmart and Target, among others, in building out its retail ad business. Doing so has come as a crackdown on the third-party cookie has made first-party data that retailers can offer advertisers more appealing.
The timing of the launch could help the company. As previously reported by Digiday, buyers have shifted more media dollars to retail media offerings from Amazon, Walmart, Target, Instacart and the like to account for the increase in online shopping. Channels outside of Amazon have also seen a boost as consumers unable to find items there have started to look elsewhere.
"Pre-coronavirus, I would've said it was on the test and learn docket," said the buyer. "Post-coronavirus, people are really looking for where the shoppers are shopping. For over-the-counter clients, it's probably a big opportunity."
CVS is currently staffing up its team for the program, per LinkedIn job listings. The chain is seeking a marketing director and program lead for the program; recruiting for a director of marketing technology and strategy; as well as searching for a director of retail media exchange analytics.
According to the job listing, the "CVS Media Exchange (cMx)" employees will help the company with "new and emerging technologies to create a vision of how technology will shape the future of CVS Marketing and develop cutting-edge solutions."