How Tumi is using AI in marketing campaigns, online and in stores
April 2, 2018 • 5 min read
•
•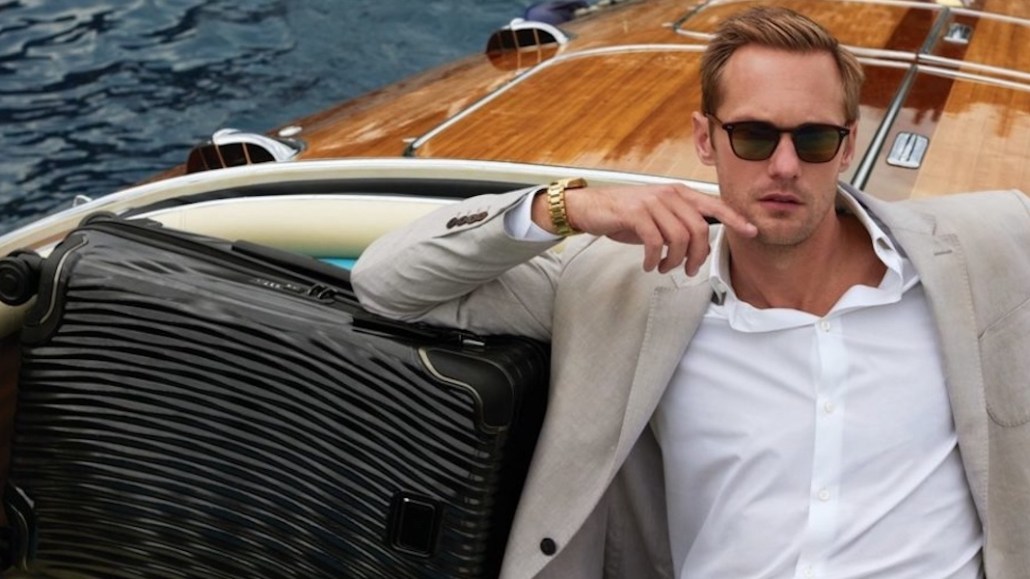 To break out of a one-note marketing strategy centered on flash sales, promo codes and basic retargeting, Tumi turned to artificial intelligence.
Over the past year, Tumi has applied AI — in the form of machine learning and natural language processing with customer data platform partner AgilOne — to personalize the messages in its outbound marketing (like emails and push notifications and one-to-one chat), smarten its digital advertising strategy and improve the customer experience and service. Tumi's platform pulls data from customers' email activity (from across any owned email account), activity on social media, behavior on the Tumi site, as well as browsing and search behavior across the web.
"The brand had been screwed up by a cycle of, 'Let's sell more stuff,' which meant send another email. 'Let's sell more' [meant] blast out a promotion," said Charlie Cole, Tumi's chief digital officer and the global chief e-commerce officer at Samsonite, which acquired Tumi in August of 2016. "So to get to this point where we really understand who our customer is and how to reach them is something I'm proud of."
Cole acknowledged that AI has become a buzzword that retailers and marketers can pitch to executives to sound savvy. "AI just organizes your data so it can be crunched mathematically, and then you base strategies off of that data," he said.
Samsonite doesn't break out Tumi's revenue, but when it purchased the brand in 2016, it was a $500 million company. Cole framed the results from using AI this way: "We sent 40 million fewer emails in 2017 and made more money from them." He added that e-commerce revenue decreased in 2015, was back to growth in 2016 and increased six times over in 2017, but didn't provide specific figures to add context to that percentage. Email accounts for the lion's share of revenue sourced from marketing campaigns. Samsonite is also investing in this technology: In its 2017 financial results, the company said it would be increasing marketing spend from $66 million to $100 million, half of which is dedicated to Tumi.
In practice, this means it's sending the right push notifications, chat messages and emails to the right people at the right time, with better context around where they are in the purchase path. As a result, the company sends out one more impactful email on average, where it used to send three. Instead of bidding on ad words like "luggage," it's putting money behind ad placements that are predicted to target customers with the highest lifetime value. Facebook acquisitions now come from reaching the right new customers, not just from retargeting. And it's offering product recommendations that are based not just on purchase history, but on browser history, email activity and recent search behavior. That's not just helping online business, but in-store business, as well: Store employees have access to the customer data platform and can bring up detailed browsing and purchase history with an email address.
"Businesses are all sitting on the same data and, so far, they've done what they can within the rules; they've exploited data as far as humanly possible," said Omer Artun, the CEO and founder of AgilOne. "What hasn't been tapped into is the potential of the hidden patterns in data, which are really hard to find for a human. When you're dealing with millions of customers, you can't decipher cognitive behavior at scale. AI changes the rules of business by recognizing a pattern and providing context around not only what people are buying and why, but also what they're not buying and why."
This has changed Tumi's clienteling business, which is an integral part of its in-store strategy. As a luxury brand (Tumi's bags and backpacks run between $400 and $800, while its luggage sells for around $1,000 to $1,500 a piece), store employees rely on the traditional black book to better service and keep track of high-spending customers.
Cole offered this example: A store manager who had worked with a specific customer for years tested out a product recommendation tool that surfaced items the customer would be most likely to buy, based on the AI-built dataset. The tool suggested all women's products, and the manager assumed it was wrong, since the customer had only ever purchased men's accessories. So he called the customer and asked what he was currently shopping for, and he replied that he had been looking around for a gift for his wife.
"We knew recent browser behavior, email open rates, search behavior — it's far more predictive than past purchase," said Cole. "What I bought yesterday isn't always going to predict what I buy today. To get to that layer, you have to combine his purchase history with his browser behavior and email open rates. That's what AI can do."
Outside of marketing, the Tumi website is backed by an algorithm that changes what people see first, depending on their data history. This data also helps inform inventory buys and order fulfillment, since it can track who's buying what and where. Right now, that use of the technology is concentrated online. Cole said he wants to eventually use it to stock individual stores with localized inventory, as well as better personalize in-store customer service overall.
"AI's real heyday will come when it can totally overhaul the in-store experience. If its full potential is at a 10, we're at a three. Right now, we can only apply it to customers we know; it's for people who come back. Using second- and third-party data for personalization is where it gets fun, and that's a bigger piece of the pie. You need new customers," said Cole.
He said that the company plans to keep working at improving personalization using AI, but it hasn't made any new hires in the department. Its email marketing team consists of two people, and for Google and Facebook advertising, it outsources to an agency. In the future, he sees AI weaving throughout every department at the brand.
"People who aren't using AI are eventually going to lose their shirts — but it's not a revolution; it's merely an evolution. It's a tool to solve a problem," Cole said. "The hype will collapse in about a year, and then it will just become part of the trade."
https://digiday.com/?p=281888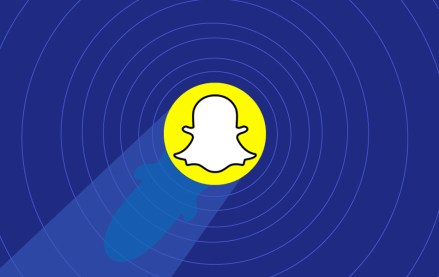 September 29, 2023 • 3 min read
•
•
"We are not diminishing the importance of AR," he said. "In fact, we are strategically reallocating resources to strengthen our endeavors in AR advertising and to elevate the fundamental AR experiences provided to Snapchat users."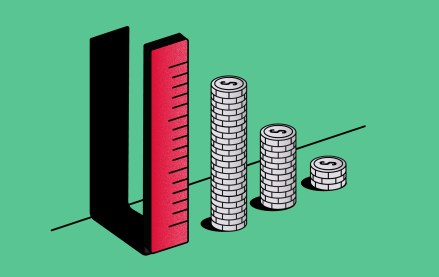 September 29, 2023 • 4 min read
•
•
In Q4 of this year, Activision Blizzard Media is launching in beta a new measurement tool dubbed the Attention Measurement Scorecard. The goal: to raise brands' and marketers' confidence in in-game advertising.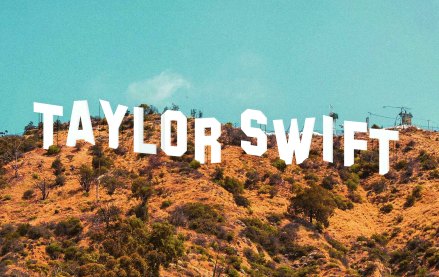 September 29, 2023 • 4 min read
•
•
The concert film will likely help build on cinema advertising's momentum after Barbenheimer.