On Monday, global packaging and labeling company Avery Dennison announced a partnership with "Internet of Things" smart-products platform Evrythng that will introduce the "Internet of Clothing" to customers.
Through the partnership, 10 billion pieces of apparel and footwear will be "born digital" when they're manufactured; these inanimate objects will be given a "digital life," starting from the moment they're put together and lasting long after they're purchased.
Here's an explainer on what the Internet of Things' most personal development means for both consumers and brands.
Are we talking about tweeting socks here, or what?
Not quite. Avery Dennison and Evrythng will work with brands to assign unique web IDs to the clothing that gets made over the next three years. The goal is to enable new ways for consumers to connect and interact with the clothing, footwear and accessories they buy, as well as create new ways for the retailers to reach them.
"This is a digital profile for clothing," said Julie Vargas, director of global market development and technology solutions at Avery Dennison. "Each item has a profile in the cloud, and can be connected to live content, such as reviews, user-generated content and product information."
Wait — how is this any different than a wearable?
"Wearables are typically gathering info about what you're doing, then sending that back to you," said Vargas. "This is giving consumers ways to digitally connect with retailers through the products that they buy."
Greg Brail, CTO of API management platform Apigee, likened these product identifications to a car's license plate: "Retailers already know what kind of items you bought, now they'll know the exact item you bought," he said.
Think of the Internet of Clothing as the next phase of the wearable. The wearable market depends on consumers shelling out for an extra screen, like a smartwatch, or a fitness tracker that uses a corresponding program. With Avery Dennison and Everythng's connected products, the technology is embedded into the items, and customers can then choose whether or not to interact with it.
But why would anyone choose to interact with their clothes?
Consumers' attitude toward data sharing is shifting, and people are becoming more open to technology touching on every point of their lives. But, cautioned Vargas, retailers will have to prove that the value is there.
"What this deal is saying is that there's value to constant connectivity in your life and that it will create a benefit to you, the consumer," said Chris Paradysz, CEO of marketing agency PM Digital. "But benefits are still a question mark."
What's in it for customers?
Online, we have plenty of information to sift through, like customer reviews and comparisons and recommended products. The Internet of Clothing would make it possible to scan an item's tag and pull up that information, like what people are saying about an item online, any related user-generated content, and what is often purchased with the product. Buyers will also be able to leave reviews on the items they purchased offline.
The list goes on. With a chip embedded into your running shoe, you can track how many miles you've run and get tips on how to improve your stride sent to your smartphone, without having to hold it in your hand while you run, or wear another device. If a customer opts in, the brand can send a notification that lets them know once they've logged 500 miles in the sneakers and should replace them. They could also offer a coupon code to prompt that purchase.
A company like Patagonia, which emphasizes its dedication to sustainability, could send customers a note that lets them know when a product has achieved its "green status," meaning it's been worn enough times to validate the cost and resources of production. It could also show customers the history of the product's manufacturing process as a transparent way to demonstrate sustainability.
A luxury brand like Hèrmes could install chips into its priciest bags so that, if they're ever lost or stolen, the owner would be able to locate it.
But basically, the possibilities are limitless. "What's often most confusing about the Internet of Things, and now the Internet of Clothing, is how many possible use cases are out there," said David Cooperstein, CMO of programmatic platform PebblePost.
What's in it for the retailers?
Vargas said that the goal is to make marketing smarter, by turning it into a one-to-one tool. Having more information readily available will improve customer acquisition, said Vargas, and reaching customers with relevant information will improve brand loyalty.
And, of course, the goal is to drive conversion. That will happen, hopefully, through more relevant communication with customers enabled by connected products, like providing more information at the point of purchase, and being able to follow up with messages post-purchase, like loyalty discounts and reminders to replace worn out products.
This all sounds a little Big Brother.
"Marketers have to think very carefully about how to use this," said Cooperstein, who added that, in practice, retailers will let shoppers know that an item is a smart product, and if customers choose to opt in by scanning a QR code on the item's label, they'll receive notifications and other messages from the retailer.
The premise, according to Vargas, is pull, not push marketing. Customers will only get notified about what they ask for. But, marketers will still be able to collect certain data silently from consumers, like where they are, and their purchase history.
"The industry will try to sort this out, there will be consumer backlash, the industry will scale back, people will come around," said Paradysz. "That's how these things tend to go."
OK, so, how soon is this happening?
Vargas predicts that we'll see connected products in stores by the end of the year, but that the major roll out will be over the next three years. She also couldn't name the brands that will be early adopters, but it's safe to assume that athletic brands will be first out of the gates.
"The technology is here, this is imminent," said Paradysz. "Avery Dennison made a hard shift to make this happen now."
https://digiday.com/?p=173699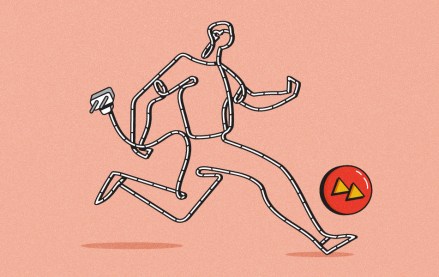 September 22, 2023 • 4 min read
Women's sports are having a moment. Brands, media companies and agencies are looking to get in on the action.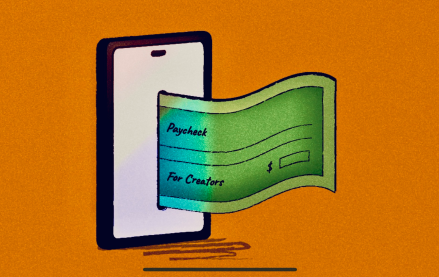 September 22, 2023 • 6 min read
The Hollywood strikes were supposed to be a game changer for many of them, but the situation hasn't quite lived up to the hype.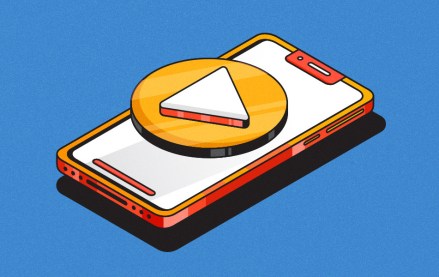 September 22, 2023 • 5 min read
Given the rise of short-form video, agencies that focus on the format, rather than specific platform expertise, will reap the rewards.