The great gaming consolidation trundles on despite economic downturn
July 21, 2022 • 5 min read
•
•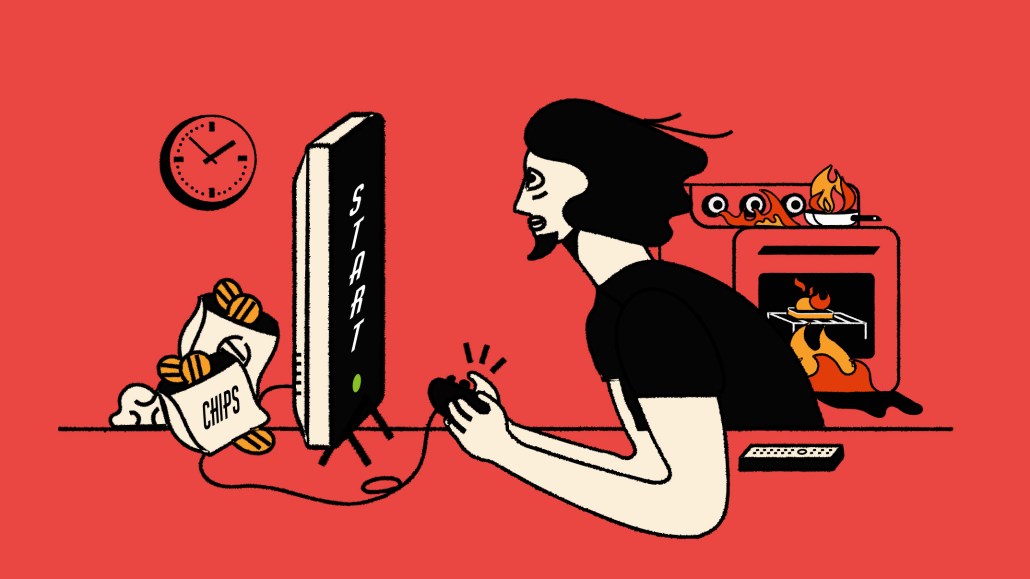 Gaming isn't recession-proof but the outlook for the sector as a whole remains positive.
No, this isn't a narrative spin from stakeholders. There's actually a significant amount of cash being poured into the sector. In fact, the first half of the year has seen more than 651 deals announced or closed to the tune of $107 billion, according to investment bank Drake Star Partners. That compares to the 635 deals in the first half of 2021 that raked in $60 billion. It's all the more impressive given investor skepticism over the long-term prospects of media businesses.
"Gaming is more resilient to a downturn because it's the cheaper form of entertainment compared to streaming services and movies," said Michael Metzger, a partner at Drake Star.
Wait a minute, isn't the gaming market set to contract this year?
That's what the analysts are saying. Ampere believes the market will shrink 1.2% this year to $188 billion globally. Sobering as gaming's comedown from two years of massive growth is, there's still a lot to be bullish about. Gaming is more profitable than it ever was; companies aren't reliant on money made from selling as many units of $40 games anymore. They're built on free-to-play services and subscriptions that offer countless avenues for recurring revenues. Moreover, companies tend to be self-funded and aren't saddled with debt. All this will be music to buyers' ears. Flipping a business requires more thought and less muscle than it used to.
"The M&A market was very hot in 2020 and 2021 when everyone was eager to get deals done," said Metzger. "Now, there are more buyers that are a lot more focused on higher quality companies and how profitable they are."
Don't get too excited, the heady days of gaming are almost certainly over
The IPO exit route is closed for now. Private equity's goldilocks era is coming to an end. Sky-high valuations are a thing of the past. All told, the deal market is more measured. Gone are the days when investors and acquirers were impressed by a fast-growing company that lost money just as quickly. Instead, they expect investments to grow sustainably. As these sentiments harden, expect valuation multiples to adjust. In some ways, that correction is already starting to influence activity. There were 60 M&A deals announced in the second quarter, compared to 74 deals per quarter in 2021 and 47 per quarter in 2020, according to Drake Star.
"The climate on the investment and financing side of M&A activity in gaming is still healthy," said Metzger.
Has the crypto crash blown a hole in M&A plans?
Not really. More than half of the private financing deals done in the quarter went into the crypto gaming space. Investors weren't seemingly put off by the crypto crash that routed the market. Not only are there more funds eyeing those businesses — now they're sitting on more capital they need to invest. In recent weeks, venture capitalist firm Andreessen Horowitz launched a $2.2 billion crypto fund and a $600 million gaming fund.
"There's so much more money flowing into the gaming space than there was three years ago," said Metzger. "So while there has been a decline in deal value this year it's nothing compared to the start ecosystem in general."
Aside from less frothy valuations, what's intensifying consolidation?
There are multiple factors at play here — some related to games, others not so much. And many act like dominos, falling to hit another.
A company with a portfolio of intellectual property is more sustainable than one that relies on a single brand, the more successful these deals, the more confidence buyers are likely to have in re-upping their M&A activity.
But it's not just about increasing the size of a portfolio, it's also about diversifying it and the influence the war for talent is having on deals can't be overstated — robust technology is one of the big choke points in the industry, for example.
Which leads you back to M&A as one way to overcome this. Furthermore, it's easier to line up those deals in the first place. Remember, gaming dwarfs many other forms of entertainment both in terms of size and upside. As a result investors and acquirers are able to access more capital that can be used to complete acquisitions. Finally, platform diversification drives acquisitions. In theory, betting on multiple platforms limits risk and boosts revenue.
What does all this mean for esports? TBD
For all the hype around esports becoming the next power players in entertainment, many organizations are still figuring out monetizing them. Media dollars and merchandise sales will only take these organizations so far. If that hasn't already sunk across esports, it will. Downturns are good stress tests for businesses. In these unstable economic conditions, this will be one for esports.
Taking all this into account, what does a publicly traded Faze Clan say about the resilience of esports?
Everything and nothing. As much as Faze is a bellwether for esports, it is also idiosyncratic in a lot of ways. The founders built the brand on being the authentic, youth-inspired street voice in esports. So its talent has no issues being the edgy, raw counterpart to some of the more "cleaned up" brands (looking at you 100T) and it works for them. That's an intriguing prospect for institutional investors and an emotional one for young retail ones — some of whom have the opportunity to put their money where their passion is. As said Dr. James Weiner, assistant professor of sport management at The University of Tampa explained: "If the past few years has taught me anything about the market, it is not to discount a bunch of internet-savvy, well-organized millennials and Gen Zs who have expendable income for the first time in their lives and may invest with their hearts rather than their heads."
It's a reminder that not all esports organizations are created equal. Faze's road to its listing has not been straightforward even with it deciding to follow the SPAC route versus a traditional IPO. The delay to the deal means that it is coming to market at a much more unsettled economic time which will have arguably given the owners pause for thought. Despite it all, the deal went ahead. At least some of the rationale will have been driven by the long-term prospects of gaming.
"I am not as terribly discouraged by recession fears eating into sponsorship dollars as many others," said Weiner. "In a recession, people tend to spend more time at home, and in the case of gamers this means potential for a considerable increase in media consumption and gameplay."
https://digiday.com/?p=456842
September 28, 2023 • 4 min read
•
•
Some content creators are using generative AI tools to spark new levels of creativity and innovation and are sharing their experiences online in how they're using these tools to streamline their workflows and boost productivity.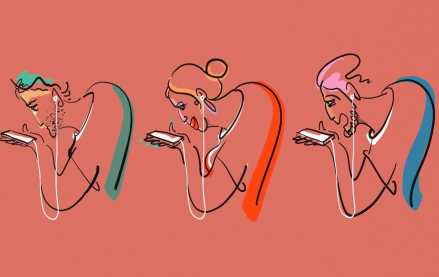 September 28, 2023 • 6 min read
•
•
In this edition of the weekly Digiday+ Research Briefing, we share focal points from Digiday's recently released reports on marketers' evolving social media tactics, including how they're using Facebook less and diving into YouTube Shorts more.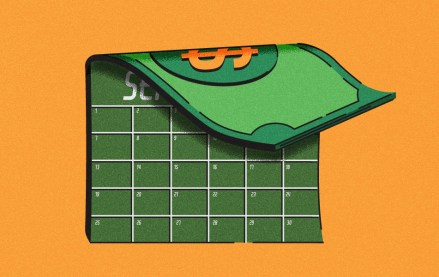 September 28, 2023 • 4 min read
•
•
In 2023, some brands' executive boardrooms are still insulated from the chill of crypto winter, for better or worse. But the rising pressure of crypto skepticism has made it more urgent than ever for companies to figure out how to use blockchain technology to support their core offerings and customer base rather than simply dropping branded NFTs and hoping for the best.