How startup companies are using text messages to acquire customers
February 8, 2020 • 5 min read
For startup companies, texting is hot.
Companies in the beverage and apparel categories and even those providing home preparedness kits have all made texting a core part of their selling proposition, using such messaging for education, commerce and brand awareness.
For example, Judy, a direct-to-consumer company that helps people become prepared for disaster or emergency situations hit the market slightly less than two weeks ago. It uses texts to educate consumers about what they might need to do to prepare for an emergency. The company tailors its texts to the location of the person being messaged. "By nature of sending out information about being prepared, it is a form of marketing," said Judy CEO Simon Huck. "We look at texting as part of general awareness marketing." 
Offering "frictionless" commerce via texts is part of Dirty Lemon's differentiation, according to company founder Iris Nova and CEO Zak Normandin. While the company does not send outbound texts about promotional deals or products in stock to its nearly 200,000 consumers, it does use text messaging to keep consumers informed about their orders. And consumers can send a text to the company to ask for refills. "Our texts are always tied to something that benefits the customer," Normandin said. "SMS is so core to our business that we're working every day to maintain trust." 
And for sneaker company Cariuma, texting becomes a channel for acquiring customers. The company uses texts to let fans of its brand know about a product's being back in stock or that one is available in a new color. The company also uses texts to try to re-engage with a consumer who may have considered purchasing some shoes, put them in the online cart but did not end up purchasing them. "Text message can be the channel that converts," said Felipe Araujo, Cariuma's chief digital officer.
Over the last six months, texting has become a hot channel for direct-to-consumer companies in search of new ways to stay top of mind for consumers, as Facebook and Instagram as well as email marketing, have become flooded with DTC marketing. That's made it more expensive and difficult for DTC companies to stand out on those channels and texting more attractive. The question now isn't whether DTC firms will use texting but how. Companies are striving to deliver messages not too frequently or overwhelmingly sales oriented, as that could turn off consumers.
Texting can also be a way for companies to keep a conversation going with consumers and foster a deeper relationship. And it can be a way to make commerce activities easier for consumers to participate in. "The cost of acquiring customers has gone through the roof" on Facebook and Instagram, Normandin said. "So everyone is looking to SMS as an additional channel. But the reality is that SMS is a different way of doing business. It's not just another revenue channel."
Companies are now trying to figuring out the type of text messages to send consumers as well as their frequency. While some businesses do see this as forum for marketing messages and promotions, others firms are wary of sending anything that could turn texting into the next (overlooked) email: Sending too many messages, and ones too focused on deals might become so overwhelming to consumers that they no longer check these texts. Striking a balance will be key to companies' avoidance of a texting bubble, according to marketers and texting experts.
That risk of overcommunicating via texting is already top of mind for Judy's Huck. Judy has a dedicated messaging team of six that work on texting its tens of thousands of subscribers. "We as a team have been really sensitive about what to send out via text," Huck noted. "If anyone is on the fence on whether or not a message is important enough to send, then we won't send it. The message has to be something to merit a text."
Cariuma, meanwhile, has been testing texting strategies since last fall. The company views texting as a customer acquisition channel but first evaluates if a message is worthy of sending via a text before doing so, Araujo said.
Early results from Cariuma's texting practices have been positive, with open rates for texts of 95% to 100%, Araujo said. In comparison, the company's email open rates are generally from 20% to 30%, he noted. "We can't be communicating at the same pace as email," Araujo added. "We have to respect that texting is more for friends and family. It's a private channel so we have to balance how much we push messages there."
Some marketers are worried that the texting channel could reach a tipping point with too much communication from companies there. "The fear is that people will abuse it and will change public perception about what it will be with brands texting customers," Normandin said. "A standard has to be established [for what texting is used for]. Brands can't be exploiting it."
"If you see brands starting to use SMS-like email with drip campaigns, automated flows and tons of advanced logic, it will turn a highly personal channel into a spam inbox," said Dennis Hegstad, co-founder of texting platform LiveRecover, adding that the risk of companies' destroying the channel by overusing it is real. "If you treat SMS wrong, the customer sentiment can go from interested to neutral to negative and interested in competitor real quick."
https://digiday.com/?p=359112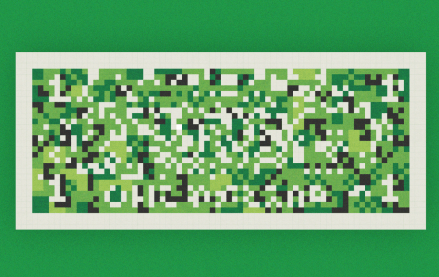 September 21, 2023 • 3 min read
Ducati has legitimate reasons to investigate Web3 tech as a marketing tool. Building a community of Ducati enthusiasts, or "Ducatisti," has been a core element of the brand's marketing for decades.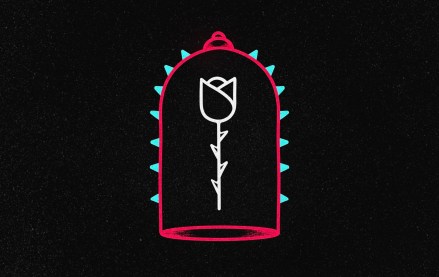 September 21, 2023 • 5 min read
In this edition of the weekly Digiday+ Research Briefing, we share focal points from Digiday's recently released reports on agency and brand confidence in TikTok, and on how publishers are making Instagram work for them.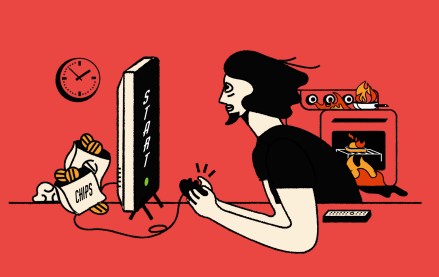 September 21, 2023 • 4 min read
While this is the first gaming related livestream Fandom has done with Instagram, it's part of a bigger push to celebrate and embrace the vast gaming community among the Gen Z demographic thriving on Instagram's platform.