'Soft enforcement': DSPs are beginning to enforce app-ads.txt
July 25, 2019 • 6 min read
•
•
App-ads.txt, the mobile in-app and connected TV version of the industry's ads.txt anti-fraud measure, has received enough momentum among app developers that major demand-side platforms are now prepared to enforce it.
In June, Centro's DSP began to enforce app-ads.txt, and sometime later this summer Google's DSP plans to begin enforcing the measure as well. The Trade Desk is also said to have begun enforcing app-ads.txt sometime within the past couple months, though a company spokesperson was not able to confirm if that is true by press time. App-ads.txt enforcement primarily applies to mobile in-app ads instead of connected TV ads because they are waiting for CTV app stores, such as Roku, to support app-ads.txt or for a third party to provide the CTV app store data necessary to be able to match CTV apps to app-ads.txt files posted online. However, Google plans to begin enforcing app-ads.txt simultaneously across mobile and CTV based on when CTV app stores support it, according to a company spokesperson.
By beginning to enforce app-ads.txt, DSPs are effectively sending a warning shot to app developers that have yet to adopt the anti-fraud initiative to do so before enforcement expands and apps risk losing revenue. In preparing their app-ads.txt files, app developers will need to work with the ad exchanges and supply-side platforms through which they sell their inventory, and that exercise may lead developers to realize there are companies selling their inventory that are not authorized to do so. As adoption and enforcement grow, the hope is that the process will clean up the mobile in-app programmatic ad market, cut down on fraud and make advertisers more comfortable programmatically buying this inventory.
Both Centro and Google are taking a multi-stage approach to enforcing app-ads.txt that mirrors the enforcement timeline for ads.txt; The Trade Desk is said to be taking the same approach. In the first, or "soft enforcement," stage, the companies will only enforce app-ads.txt for apps that have uploaded app-ads.txt files. For these apps, the companies will only purchase inventory from the authorized sellers and resellers listed on the apps' app-ads.txt files. If an app has not uploaded an app-ads.txt file, then the DSPs will continue buying their inventory as usual, at least for now.
Eventually, the DSPs plan to add an option for advertisers to only buy from apps that have uploaded app-ads.txt files, as Google did last year for the web version of ads.txt. However, to get to that hard enforcement stage, the companies and their advertisers will need to see that excluding app-ads.txt holdouts will not drastically hurt the performance of advertisers' campaigns.
"The soft enforcement helps give you more of those credentialized insights to know what's going to occur, so people can better prepare their budgets and mobile strategies for when the hard enforcement is going to come," said Rahil Berani, vp and director of programmatic at Digitas.
As of July 24, 60% of the in-app bid requests Centro's DSP had received in the past 24 hours were from publishers that had uploaded app-ads.txt files. By comparison, on June 19, the figure was 48%, according to Ian Trider, director of RTB platform operations at Centro, who described the current level of adoption as "pretty substantial."
However, adoption rates can vary by company. For the 5,000 apps that generate the most revenue through InMobi's supply-side platform, between 22% and 23% have uploaded an app-ads.txt file, according to Sergio Serra, senior product manager for programmatic at InMobi. A major barrier to adoption for app-ads.txt is that many app developers may only sell in-app ads and, therefore, did not have to adopt the original ads.txt that applied only to web inventory.
"Most of these publishers don't have desktop properties, so they're not as well educated," Serra said.
As with ads.txt, the adoption of app-ads.txt is a chicken-or-egg scenario. Advertisers, agencies and DSPs need enough apps to adopt app-ads.txt that they can enforce it without compromising their campaigns' effectiveness. However, apps may wait to adopt app-ads.txt until they see that they risk losing revenue without doing so. By beginning to enforce app-ads.txt, DSPs aim to provide that prodding.
"We need to have at least one part of the system say we are going to enforce this, and then that becomes the catalyst for all of the other players to align," said Payam Shodjai, director of product management at Google.
However, it's not only DSPs saying that they are going to enforce app-ads.txt. SSPs are too. In May, PubMatic began to reject bid requests from apps that have uploaded app-ads.txt files but do not list the company as an authorized seller. InMobi plans to follow suit by the end of this year, said Serra.
App developers may be wary of adopting app-ads.txt because errors within their authorized seller files can be costly. A couple of weeks ago, a top publisher that sells its in-app inventory through InMobi uploaded its app-ads.txt file but had misspelled InMobi's account ID in that file, according to Serra. As a result, an unnamed DSP that has begun to enforce app-ads.txt stopped buying that publisher's in-app inventory through InMobi because it was not technically listed as an authorized seller. That error was fixed after several hours, but in the meantime, the publisher lost 70% to 80% in potential revenue, Serra said.
However, so long as app developers are able to mitigate errors in their app-ads.txt files, they stand to gain revenue by adopting app-ads.txt. Earlier this year, 31% of ad buyers said they plan to spend more money on mobile ads following app-ads.txt's introduction, according to Digiday Research. Some advertisers have been wary of programmatically buying publishers' in-app inventory because of fraud concerns corresponding to a lack of transparency into and control over where exactly their in-app ads will appear. "The app space itself is still relatively a black box. We are not doing a ton of open exchange buying. A lot of our app focus is across Google and Facebook," said Kait Boulos, vp of strategy and partnerships at Varick.
To increase app-ads.txt adoption among mobile apps, InMobi has been pushing its partner managers that each work with a number of publishers to convince those publishers to get on board. Based on the number of publishers that an employee manages, InMobi sets a goal for how many publishers that partner manager should aim to convert each quarter, said Serra. The company also sends out weekly emails to publishers describing how they can implement app-ads.txt and providing them with the information they need to include InMobi in their authorized seller lists.
https://digiday.com/?p=341739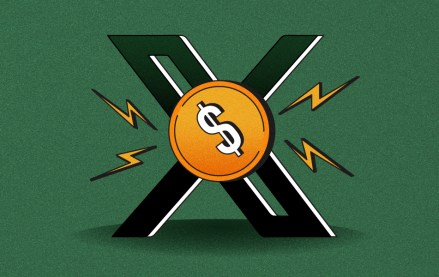 December 4, 2023 • 4 min read
Less competition for ad inventory means lower prices, but at the cost of associating with a platform facing ethical challenges.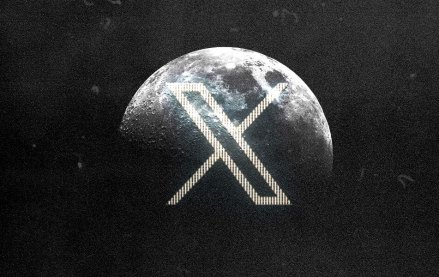 November 30, 2023 • 4 min read
In the packed DealBook conference in New York yesterday, owner Elon Musk bluntly told them to shove it.
November 30, 2023 • 2 min read
WorkTok, or CareerTok, is in full force. Combined, those hashtags on TikTok have over four billion views and it is benefiting Gen Z.