From critic to believer: How Martin Sorrell changed his tune on Google and Facebook
October 11, 2019 • 5 min read
•
•
Martin Sorrell was one of the most vocal critics of Google when he ran WPP. Now, he's one of the search giant's most vocal cheerleaders as his S4 Capital venture establishes itself as a business partner to the largest digital companies.
The ad veteran shelled out $150 million on agency Firewood earlier this week. On the face of it, it's hard to see how the agency's blend of strategy, creative and digital isn't already covered to varying degrees by the other agencies within S4 Capital. A closer look at Firewood's client list, however, suggests otherwise. Google is the biggest client for the San Francisco-based agency, which also delivers other blue-chip clients to Sorrell in fast-growing sectors like Salesforce, LinkedIn and VMWare.
By deploying teams of creative and strategic marketing professionals who work as extensions of their client's internal marketing team, Firewood helps Sorrell combat the perceived lack of transparency from clients and increased competition from consulting firms. It also further helps his business capitalize on the in-housing trend that started when he bought MediaMonks last year.
"While most S4 Capital acquisitions have been made through MediaMonks, the shape of S4 Capital is becoming clearer with two large hubs in Amsterdam and the Silicon Valley, about 500 people in each location," said Paul Georges-Picot, director at Results International.
Sorrell has seen up close the benefit of owning an agency that works directly with Google, having bought Essence at WPP and MightyHive at S4 Capital. Essence has worked as Google's digital ad agency for 13 years, while MightyHive is one of the biggest resellers of Google's ad tech. The proximity those businesses have to the search business affords them a certain level of insider knowledge. This is a media market where a week's or month's head start on the competition is important.
"Our objective is to have a close understanding and close relationships with all the big media platforms and software companies because they are key to the system," said Sorrell. "The most important platform in the digital world is Google. The digital advertising market is worth $200 billion and Google accounts for $125 billion of it. Facebook is No. 2 with $52 billion, and Amazon is about $12 billion."
Instead of being reliant on buying media from Google as Sorrell was when he ran WPP, S4 Capital is searching for more sustainable profit margins from the search giant. One of those alternatives is through data generated from ads from Google and other platforms that's shared with S4 Capital's agencies for targeting and measurement. With quality third-party data increasingly hard to come by, it's often more effective and efficient for agencies to switch to sources that are deterministic and have scale. Inevitably, those data sources are held within the walled gardens.
"There are first-party data sets out there, but to be quite frank the first-party data we obtain is from the signals we get from Google, Facebook, Amazon, Tencent and Alibaba," said Sorrell. "The whole ecosystem has changed because of issues around consumer privacy, brand safety and political interring elections has made the platforms and the software companies more responsive. They've become more like media companies."
Sorrell has long been voluble on a raft of subjects, whether it's global political shifts, interest rate policy or, yes, the overwhelming role of Google and Facebook in media. As head of WPP, he regularly took potshots at the two platforms. On brand safety: "Google has to step and take responsibility." On data privacy: "Google and Facebook have an obligation to make sure the consumers understand explicitly what's going on." On propaganda: "We can't trust all the content on these platforms."
Now, as head of S4, Sorrell is just as talkative, only he's less likely to lash Google and Facebook, choosing instead more nuanced views. On disintermediation: "Google and Facebook don't want to provide the service that agencies provide." On frenemies: "We want close relationships with all the platforms and software companies". On regulation: "We should be encouraging Google, Facebook, Amazon, Tencent, Alibaba whoever it is to locate to the U.K. by being friendlier than other jurisdictions."
Being a duopoly critic made sense when Sorrell ran WPP. The consequences of two companies becoming the gatekeepers for most of online advertising are profound for holding groups that have used their buying power to secure cheaper rates. For a business that only buys digital media like S4 Capital it makes less sense to bite the hand that feeds you.
"As more of society moves into online media, the platforms are going to hold the cards and everyone is trying to figure out how to grow within that ecosystem," said Jim Houghton, partner at M&A advisers Waypoint Partners. "There will be more integration between the platforms and the marketing providers, whether they're agencies or a new breed of marketing operations within the brands themselves."
But working so closely with the platforms, particularly Google, could expose S4 Capital to the same issues of transparency that dog the holding companies. MightyHive is co-founded by former Google exec Pete Kim, who built the business on a steady stream of referrals from his former employer. That reliance on referrals from Google should ease, however, given the agency's solidifying its ties to the other dominant online players.
"I'm sure Sir Martin quickly recognized since acquiring Mightyhive that Pete and many of his smart teammates have a long history at Google," said Matt Prohaska, CEO of programmatic consulting Prohaska Consulting. "Many know that Mightyhive did a great job building their business as a Google reseller and have positioned well to work now with other leading platforms, as other global independent service providers like us have been doing for a while."
https://digiday.com/?p=348929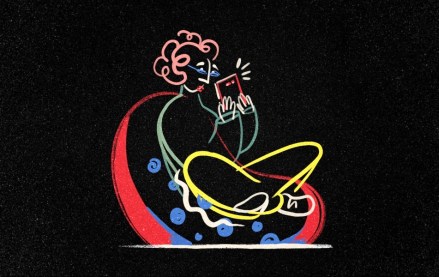 September 28, 2023 • 3 min read
•
•
The Financial Times has launched another lower-priced, subscription-based mobile app product a year after the debut of FT Edit to reach international readers.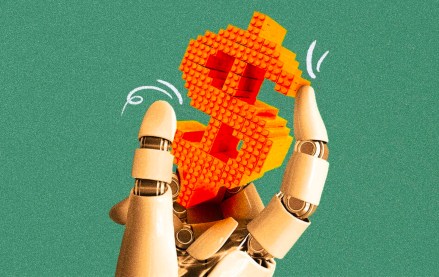 •
Publishers are starting to apply AI to their sales operations.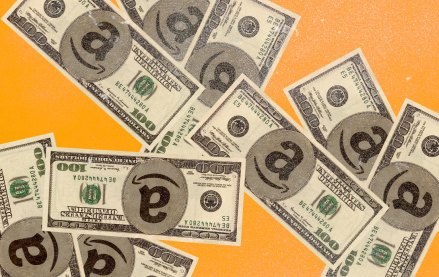 September 27, 2023 • 6 min read
•
•
The agency accused the e-commerce giant of conducting a range of anticompetitive behaviors that hurt both shoppers and sellers.