The Russian presidential influence campaign is poised to propel ad tech into the mainstream
October 12, 2017 • 4 min read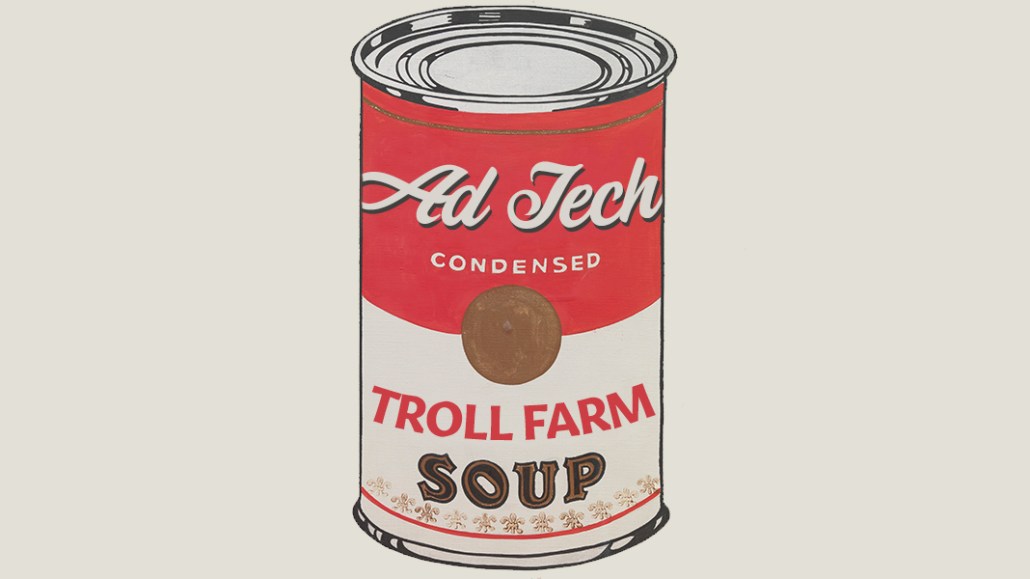 Since they had the day off from work, Melissa Severin and her partner drove 90 miles west of their Chicago home to spend Columbus Day at Starved Rock State Park. While relaxing in the condo they rented on Airbnb, Severin listened to the local NPR affiliate on her phone.
Around lunchtime, the station ran a segment about Russian troll farms buying ads through Google and Facebook. As the radio station dug into how Russian operatives used social platforms to influence U.S. politics, it name-checked Google's DoubleClick ad exchange. Severin escaped the city bustle on her trip, but despite being within walking distance of canyons and waterfalls, she could not avoid ad tech.
"My ears perked up because I thought, 'What does an average person know about DoubleClick?'" said Severin, vp of agency communications at ad agency Cramer-Krasselt.
By discussing in congressional hearings how their platforms were used by Russian propagandists to influence the U.S. presidential election, Facebook, Google and Twitter are inadvertently popularizing ad tech for the masses. Similar to how Nirvana's "Nevermind" album catapulted grunge from having a devoted underground following to topping Billboard charts, the Russian ad scandal is opening the general public's eyes to the mechanisms underlying digital advertising.
Online ad targeting used to be the sole purview of advertising trade magazines, but thanks to the Russian ad scandal, it has become the topic du jour for news outlets ranging from New York City tabloids to "The Rachel Maddow Show." The story has even reached alt-weeklies in Idaho and CafeMom forums.
Stories about how Russian operatives bought digital ads in the U.S. have branched into popular culture because several factors converged simultaneously to make the topic acutely newsworthy. Articles that break down the Russians' ad-targeting mechanics tie together larger issues about Kremlin interference in a contentious election, online trolling and the lack of regulation governing influential social platforms, said Nathan Woodman, svp of strategic development at ad tech firm Iponweb.
All of these topics are newsworthy on their own, but when they come together, it is an irresistible story for the press, even if the end result is an article much wonkier than the publisher's audience is used to. There's nothing inherent about ad tech that has propelled it to become a sexy subject lately. But Russian operatives' ad-targeting strategies incidentally touch several of today's hottest issues.
"It just so happens that this was the vehicle that brought [ad tech coverage] to the forefront that people can wrap their heads around," said Matt Fanelli, svp of digital at MNI Targeted Media, a Time Inc. subsidiary that specializes in targeted ads.
The scale and lack of oversight that comes with large self-serve ad buying platforms make them prone to promoting propaganda and disinformation. That's why Facebook, Google and Twitter — which all declined interview requests for this story — have each been spotlighted for their role in the Russian operation.
Facebook has borne the brunt of the press coverage, and since most Americans have a Facebook account, the concept of targeted ads on Facebook is easier to understand than other ad tech concepts like how the byzantine ad supply chain puts ads in places that brands wish to avoid. Although the details are technical, the Russian ads operation is getting mainstream attention because it melds people's familiarity with Facebook with the hot news topic of Russian interference, said eZanga CEO Rich Kahn.
Another point of interest in the Russian operation for people outside the ad industry is how a small amount of ad spend can reach a lot of people on social platforms. Facebook announced the Russian group spent just $100,000 to purchase 3,000 ads on its platform, but up to 10 million people saw those ads, according to the company.
The fascination around how so few digital ads could reach so many people led Bustle writer Jessicah Lahitou to cover the Russian operation for the millennial-women-focused lifestyle publisher. Lahitou said digital ad targeting was "not a topic that most of our readers would be deeply familiar with," but explaining how Facebook's ad platform worked was relevant to Bustle readers since they want to understand how Russian-backed ads may have helped Donald Trump get elected.
"We think this could be ad tech's 'Oz' moment," said Greg Andersen, CEO of ad agency Bailey Lauerman. "The average American is looking behind the curtain and may not like what they see."
https://digiday.com/?p=258222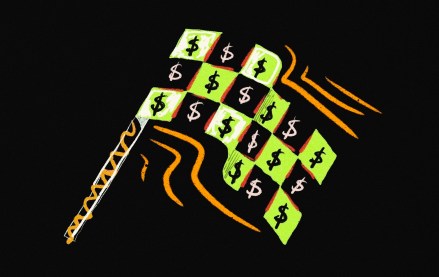 September 26, 2023 • 3 min read
With three Grand Prix races in the U.S. this year – Miami this past May, Austin in October and Las Vegas in November – the interest from U.S. marketers in Formula One has increased this year, according to agency executives, who say they expect that growth to continue next year.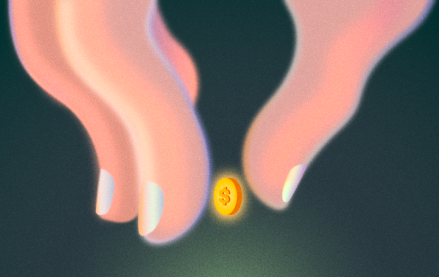 September 26, 2023 • 6 min read
A Digiday+ Research survey found that brands and retailers report using Facebook less over the last few years, all while the platform's value to their revenues and brands has increased.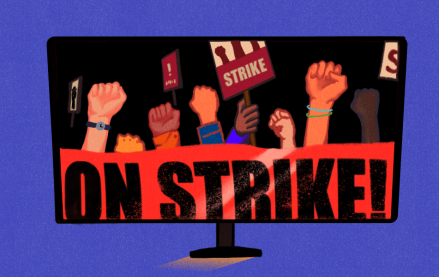 September 26, 2023 • 5 min read
The timeline for a return to business as usual – whatever that may mean now – is yet to be determined.