Now Google is in the spotlight for Russian propaganda ads
October 10, 2017 • 3 min read
•
•
The Russian meddling in the 2016 election that caught up Facebook has now ensnared the world's biggest ad business, Google. The ad giant is looking at several thousands of dollars that Russian agents spent on its search ads and display ads on other sites, The Washington Post and The New York Times reported.
Like Facebook, Google is an open platform that's designed for ease and speed. All advertisers need is a credit card to start. Google puts ads through a quality check to make sure they drive back to the correct domain and don't include any objectionable terms. But there's no screening that would have caught politically skewed ads, observers said.
"The value proposition of the company is that anyone can get advertising live in a manner of minutes. This seems impossible to prevent unless you had systems in place prior to the election in order to flag for certain things," said Jonathan Mendez, founder and CEO of ad tech firm Yieldbot, which lets advertisers buy display ads through search-style keywords. "There were no campaign protocols or even reasons for having political-related filtering in place prior to the election, and it's likely these strategies in one form or another have been going on for multiple election cycles, whether the operatives were Russian or affiliated with PACs or the like."
As with Facebook, an advertiser spending as little as the Russian agents reportedly spent on Google would probably not be assigned a human representative. But even if the ad spending went up to, say, $100,000 a month, and Google assigned a human rep, that person's role would be to try to grow the spending level, not necessarily increase the scrutiny of the ad creative, said an agency researcher who wasn't authorized to speak on the subject. Where there is scrutiny, it tends to be limited to certain regulated categories like pharmaceuticals.
"Google has pretty good safeguards to prevent, or reduce as much as possible, swear words," the researcher said. "I don't think anyone is sitting over there saying, 'How are we going to prevent Russians from buying search ads?' Google is one of the strictest in what you can and can't do. They'll disapprove anything that doesn't meet their policies, but we've never encountered anything where they're tracing back to where it's coming from."
The mechanics of buying ads on Google and Facebook are similar, but the active nature of Google's platform makes its search ads more powerful as a tool of influence than Facebook, with its largely passive users, said Eric Smith, director of innovation at Mediassociates.
"If you're targeting people who are already unhappy and actively looking for more information, you have a much higher level of influence with them and ability to provide them with biased content," Smith said.
A Google spokesperson provided the following statement: "We have a set of strict ads policies including limits on political ad targeting and prohibitions on targeting based on race and religion. We are taking a deeper look to investigate attempts to abuse our systems, working with researchers and other companies, and will provide assistance to ongoing inquiries."
Facebook admitted that Russian-bought ads also ran on Facebook-owned Instagram. The search giant said it would change the approval process for ads on its platforms, including having humans review them in some cases.
The hope is the new revelations about Google will prompt the company to do more to safeguard the platform, said Frances Giordano, associate director at The Media Kitchen. "With Google, it's a little more surprising because they've been doing this for longer," she said. "The real question it brings up is, what other kind of brand-safety partners could they bring in?"
https://digiday.com/?p=257850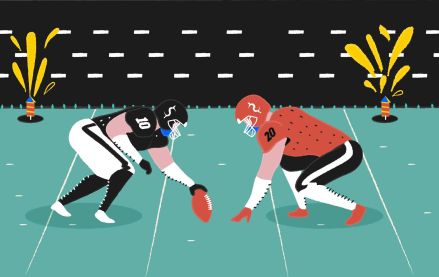 December 6, 2023 • 4 min read
In response to this challenge, the NFL's Detroit Lions have adopted a proactive strategy, introducing an extra channel for their local NFL broadcast. The objective is to broaden advertising opportunities, leverage direct-to-consumer distribution, and establish stronger connections with local fans, with the ultimate goal of increasing preseason viewership.
December 6, 2023 • 4 min read
It's been over a decade since the most recent entry in the wildly popular "Grand Theft Auto" series came out in September 2013, meaning anticipation for "GTA 6" has been building for years. Rockstar titled yesterday's trailer as "Trailer 1," making it clear that the company is poised to launch a massive marketing campaign in the lead-up to the game's 2025 release.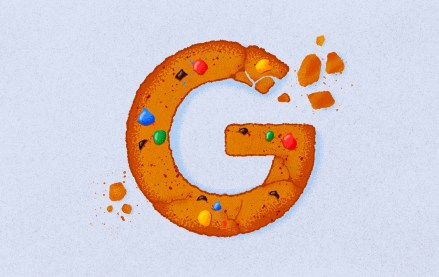 December 6, 2023 • 4 min read
A healthcare client that decided to scrap all conversion tags and cookies within weeks provides a case study for what will likely be a common experience in a year's time.