This is the last installment of a four-part editorial series exploring the changes to the retail landscape by emerging technologies. It was made possible through the sponsorship of Adobe.
At Tommy Hilfiger's Manhattan store during fall fashion week, tourists could attach VR goggles to their heads and see the designer's fashion show from the side of the runway. A new Sephora store in San Francisco is decked out with digital tutorials, user-generated content boards and a "Scent Finder" screen to find customers' perfect perfume. In London, luxury shoppers from all over the world head to Burberry's flagship store on Regent Street to interact with the brand's digital screens and interactive displays as they shop.
Integrating physical stores with digital technology has been lauded as the next big transition for retail, but much of it, like a VR fashion show, is more of an attention-grab than a viable in-store solution. Digital displays are difficult to scale. Launching technology like virtual reality experiences, smart mirrored fitting rooms, and video screens is costly and time-consuming, and often they don't get off the ground beyond the test-and-see period.
"A lot of these digital technologies — VR, large-format touch screens — can be hugely expensive," said Jason Goldberg, svp of commerce and content practice at Razorfish. "And if it's not going to increase sales but only 'build the brand,' it's not going to scale."
Shoppers aren't abandoning stores — traditional retailers are quick to cite the statistic that 90 percent of transactions are still happening in physical stores — but the experience is fundamentally changing, thanks to digital. Retailers also have to contend with the efficiency and comfort of shopping online from the couch, as well as figure out how to use the smartphone screens in every customer's pocket to their advantage.
Digital experiences have a place in retail stores, experts concede. But when it comes to scaling digital in-store technology to a big network, retailers will have to focus less on flash, and more on utility.
Focusing on the smartphone
Target has successfully weaved technology into the fabric of its store network, made up of 1,793 locations, by tapping into customers' phones. The Cartwheel app, for instance, offers discounts and deals exclusively for in-store shoppers. Launched in 2013, Cartwheel is now the fifth most downloaded retail app in the iTunes store. In 2015, the app drove $1 billion in sales from 13 million users. In the main Target app, the company added a geolocator functionality that lets users do product searches only for items available in the store they're in, as well as a trending tab that finds Pinterest-popular products in stores.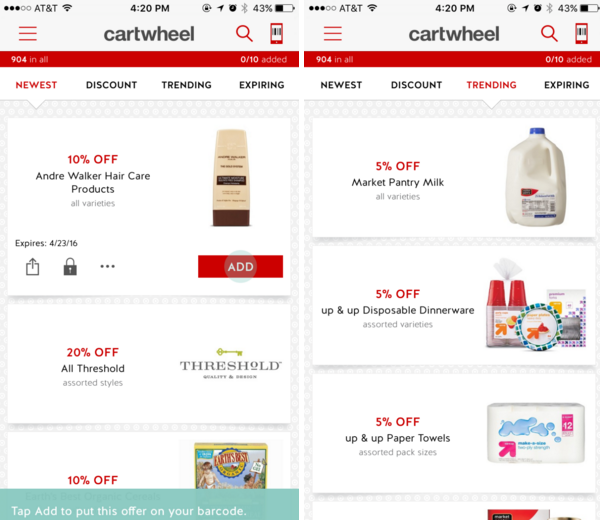 Integrating app functions that make the shopping trip easier for those in stores is easily scalable.
"Every customer is walking into the store with a supercomputer," said Goldberg. "The customer has already paid for the hardware. If you're using the customer's phone, you're writing the software, which is inexpensive. Mobile in-store has much more opportunity to scale."
The problem, however, is that mobile-app native functions are only unlocked once the app is downloaded and used. Beacon technology, for instance, requires that customers opt in to get notifications, meaning they have to have the app for every store they shop at on their phone.
"Beacons hold potential, but they're being misused," said George Ward, chief engagement and innovation officer at Allen & Gerritsen. "The only way to keep people engaged is to have most relevant message at the exact right time, which is very hard to do without personalization and understanding the customer's needs."
Empowering store employees
Some retail chains are looking to store employees to improve the shopping experience with digital technology. At Target, some employee devices were replaced in 2014 by iPod Touches that connect to the internet; the corporate office also launched store associate training sessions called "Get Appy," which taught them how to use the Cartwheel and main Target apps. Baeb said that's driven app usage, as the associates then feel empowered to spread the word about the discount app.
"If a company writes an app, puts it on a tablet and put it in the hands of the associate, they have the ability to serve customers better without asking customers to do the work themselves" said Goldberg, who added that store associates can have access to a customers' past purchases in order to personalize recommendations. "That investment actually has a high ROI and high scalability."
At Ralph Lauren's Manhattan flagship store, fitting room mirrors were replaced with smart mirrors that use RFID technology to recognize items brought into the fitting room and pull up more product information onto the mirror's screen. The mirrors, built by connected retail platform Oak Labs, have a 90 percent engagement rate. Healey Cypher, the CEO and founder of the Oak Labs, said that store associates have begun using the fitting room mirrors for purposes beyond customer service.
"When it comes to this type of in-store technology, associates need to love it," said Cypher. "When they put something in the fitting room, the associate can see everything about that item — if it's in store, in the stock room, online. They're using it to find other sizes and restock the floor and that tells us that we're onto something really important, because the associates are making it a daily part of their life."
The fitting rooms are only available in two of Ralph Lauren's 170 stores, however.
The limitations of digital in-store experiences
Which speaks to an underlying tension: More advanced in-store digital installations, like a fitting room overhaul or a virtual reality experience, are going to be very difficult to scale.
At Lowe's Hardware, 19 stores have either a Holoroom or HoloLens, tech powered by Microsoft that lets customers see what their renovations would look like when completed using virtual and augmented reality respectively. The technology, launched in 2015, is a product of Lowe's Innovation Lab. A lab representative said that the team is "constantly evaluating and testing how new emerging technology can improve the customer experience," but the company doesn't have immediate plans to roll it out to other stores.
"In general, VR is going to be more of a special, 'featured display,' for a small number of experience-driven stores," said Goldberg. "There are edge-cases of it working, like at Lowe's, if you can drive $500 purchases using the technology, that's good. But how many people can use it at once? That's a lot of floor space and resources for something that touches only a handful of customers a day."
Stores with smaller networks can justify rolling out technology to every location. Rebecca Minkoff, which has four U.S. stores, has smart fitting rooms and touch screens on the sales floor in every location. Even with a handful of stores, though, these types of installations need to be maintained and refreshed as technology become more advanced, costing hefty resources that would outpace ROI, according to Sam Ewen, partner at experiential agency Guild.
"Developing assets and experiences that truly separate retailers from competitors requires a true understanding of the changing nature of user behaviors with these technologies and often a pricey investment," said Ewen. "Some experiences have pretty high barriers to entry to do them right and most will require maintenance more than the average store employee can handle."
To help retailers navigate the growing pains of digital in stores, R/GA has launched the Connected Commerce Accelerator with Westfield Labs. The goal is to identify the most important digital advancements in retail and figure how best to deploy them.
"Retailers are all asking: how are we going to integrate the physical store experience, which has been very isolated, with the digital experience during a store visit?" said Stephen Plumlee, global chief operating officer of R/GA. "We're going to figure out how to keep customers engaged and build relationships over time, not only while they're in the store, but before and after. That's what digital should do."
https://digiday.com/?p=173110
September 27, 2023 • 10 min read
Digiday+ Research assesses how brands and influencers are using Shorts to reach new audiences and what types of Shorts videos create the most buzz for marketers.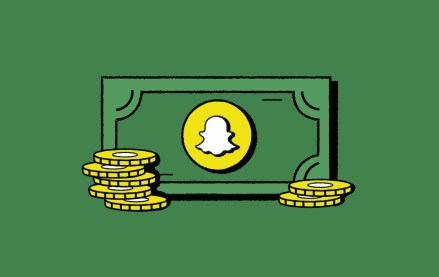 September 27, 2023 • 4 min read
Yesterday, Snapchat marked its return to in-person agency roadshows, sending company representatives to Horizon Media's Manhattan office to showcase a Snap-designed video game intended to capture the essence of what it's like to work at an agency — and how Snapchat can be part of the process.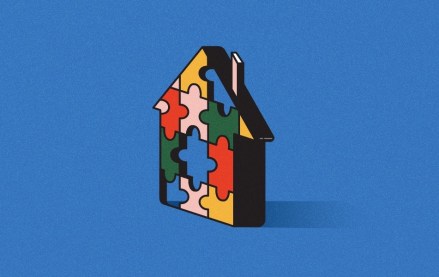 September 27, 2023 • 5 min read
As in-housing settles in as a mainstay, some marketers push for complete control.