Retail briefing: Retailers are making real-time customer feedback a priority
July 26, 2018 • 6 min read
• By
Digiday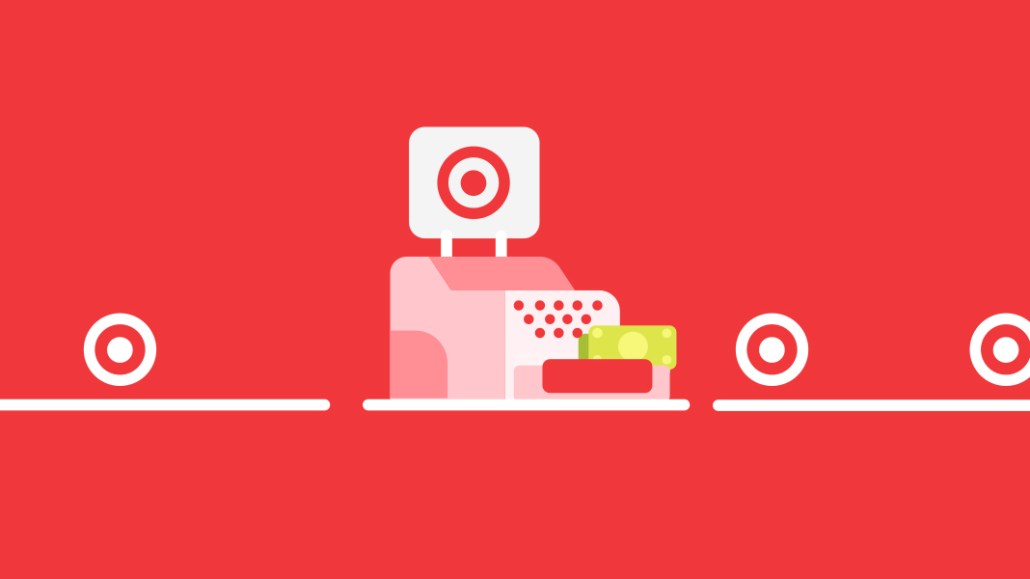 The Digiday Retail Briefing is a weekly newsletter that will take you behind the scenes of an industry in upheaval. To get this in your inbox, sign up here.
Real-time feedback is becoming the go-to tool for retailers.
Just in the last week, Target shared details for the first time on its proprietary Studio Connect app, which for two years has been collecting feedback on products in real time and sending that information directly to the company's designers and developers.
DTC apparel brand Aday has recruited a group of testers through social ads and now solicits feedback on unreleased product by giving it out for free and asking the testers to perform activities in the clothing and share the results.
Fabletics' smart fitting rooms collect customer information based on behavior, tracking not just the products that are tried on and not purchased, but the underlying reasoning.
Zara, working on a tight production timetable, trains its store associates to feed customer insight back to designers through an internal communication platform.
Smaller companies simply rely on Slack: Brands like Glossier, Les Lunes and Modern Citizen have set up Slack channels to gather qualitative customer feedback in one place, no matter where it's received.
"There's nothing more crucial right now in retail than having the ability to collect and quickly respond to the way your customer is responding to you," said Nicole Ferry, partner and executive director of strategy at the brand engagement firm Sullivan. "Brands used to sell into the void. That's over."
The effects of controlling customer feedback go well beyond positive and negative reviews. By knowing more about what customers think about certain products, retailers and brands can fix sizing issues, nix underperforming products, keep fast-selling pieces in stock, strategically merchandise stores and – most importantly – make items that people will actually want to buy.
"We want to design clothing that will last, so learning everything we can about how something wears over the course of a day, a week, a month is critical," said Aday co-founder Nina Faulhaber. "Talking to our customers constantly is the only way to know if we're making something that actually deserves to be on the market."
Direct customer relationships are, of course, a key component of the direct-to-consumer brand era. By not distancing the link from brand to customer with third-party retail partnerships, brands can have more insight into how to design product that will sell. As a result, it's ushered in a new era of retail partnerships: Department stores and marketplaces are building up their own customer data chops in order to feed that information back to brands, solidifying a case for why they're useful.
"It's a form of Amazon armor, really," said Ferry. "When Amazon is a black box, you'll want to go to a Nordstrom, or a Sephora, or even a Rent the Runway, where information is readily available."
Overheard
"Brands have become such a big part of business today that companies have lost sight of basic humility. It's normal for a business to brag about their mission, about their product. It may seem counterintuitive but I don't believe that saying, 'This is the best thing ever made, ever' is that successful in selling product."– Yael Aflalo, founder and CEO, Reformation
What we've covered
Choosy is marrying fast fashion with Instagram trends
Choosy is a New York- and China-based startup that designs and manufactures apparel "inspired by" what is trending on Instagram. The company is vertically integrated, meaning that its design team and manufacturers are all in-house, and — crucially — it only produces items that customers have pre-ordered and can manufacture in batches as small as a few hundred. It also plans for a blisteringly fast turnaround time of as little as two weeks. The online-only company won't hold inventory or have to pay rent on physical stores. 
'You can't just treat it as a retail platform': Inside Lego's Amazon voice strategy
Lego is spending more money on Amazon, using everything from video advertising to voice to augmented reality. The brand has already launched two Alexa Skills within the last eight months. The second debuted in May as an interactive storytelling service for children aged 2 to 5. While it's too soon to share feedback, the toymaker is already thinking about how similar services might look as podcasts or audiobooks on Alexa and beyond. Lego's approach is less about buying search adverts — for now — and more about producing content. 
Walmart is cozying up to influencers
In its effort to boost the appeal of its website with lifestyle imagery, Walmart is adding influencer content to its website. Facing pressure from Amazon, the retailer is doing everything in its to power to stay competitive. Having a strong influencer strategy is another way to do so. Amazon has tried and so far has failed, at developing its own influencer play. 
How Paul Stuart revamped its marketing strategy using machine learning
Paul Stuart's new customer database serves as the foundation for the company's revamped marketing strategy. The goal was for the retailer to first understand who its customers were, how often they shopped and what products they tended to gravitate toward. This information goes far beyond what it formerly knew about customers, which was limited to average order value. From there, the company divided its full customer base into segments, slicing and dicing by factors like purchase behavior and style profile, and then used machine learning to revamp what customers received which email newsletters and Facebook ads, and how often. (Glossy)
How Target is using an app to acquire customer feedback
Target is using a proprietary app called Studio Connect to let designers get real-time feedback from customers. The app is an invite-only club with 600 members. Each customer is invited to join the community; designers can also send products to community members. Customers can answer questions directly posted to the forum like "how would you use this product?" or questions relating to what kinds of slogans on themed shirts would resonate with customers. 
By the numbers
LVMH, the parent company of luxury brands including Louis Vuitton, Dior and Givenchy, released its second quarter earnings results on Tuesday. Highlights below.
Revenues for the quarter totaled $12.7 billion dollars, up 11 percent over last year.
Net profit for the first half of the year was up 41 percent, to $3.5 billion.
Group sales for the first half of the year rose 10 percent.
The Chinese market accounted for approximately one-third of total sales.
Sales in the fashion and leather goods category were up 13 percent in the quarter, driven by Louis Vuitton.
What we're reading
Are Dollar Stores the true retail disruptors? (Forbes)
There's no such thing as a feminist brand (Racked)
How e-commerce is transforming rural China (The New Yorker)
https://digiday.com/?p=296722