As retailers go 'channel agnostic,' internal politics stand in the way
March 11, 2019 • 6 min read
•
•
Not a Digiday+ member? You can get the Retail Briefing delivered to your inbox every Monday, Wednesday and Friday. Subscribe here.
The latest industry talking point: We don't care where customers shop.
Being "channel agnostic" is the new "omnichannel." Retailers are recognizing not only do they have to be everywhere — with e-commerce, mobile commerce and in-store strategies — but they have to make it as easy as possible for customers to shop through any of those channels, regardless of whether it's less profitable for the company or a harder customer experience to figure out.
This is a particularly great talking point for the stage. In January at NRF, Kroger's CEO Rodney McMullen stressed that the future of grocery would entail meeting customers in multiple ways, depending on whatever is convenient for them at the time. One working mom might order online for delivery, pick up an online order in-store, and shop at a physical location all in one week. Erik Nordstrom addressed this mindset last week at Shoptalk, stressing the importance of having a great customer experience no matter where customers shop, and not caring where that happens. Gap CEO Art Peck also spoke to optimizing inventory for the highest margin regardless of whether or not customers are shopping in stores (where physical retailers make more money) or online. That means reconfiguring its fulfillment systems to ship online orders from the fastest and cheapest locations.
It's not that sexy. But few real, business-altering changes ever are.
"It's a dose of reality for these retailers that real, meaningful innovation is going to be something that happens and is totally invisible to customers," said Robin Copland, Huge's vp of retail.
Still, it sounds nice to say that as a retailer, your business is channel agnostic. Pulling it off is a lot harder. Legacy companies are still struggling to take down silos that separate e-commerce teams from retail teams, which leads to internal competition instead of a unified, holistic retail strategy.
"The more places you sell, the more complicated it gets," said Natalie Mackey, the CEO of beauty brand Winky Lux. "In our 50-person team, it's still a challenge to remind people that it's all the same customer. I can't imagine what it's like in a big company."
A manager on a physical retailer's e-commerce team said that she constantly felt the two sides were pitted against each other, and that there was no sense of unity, since each team was trying to hit respective goals and an online sale lost to a store visit, or a store visit that resulted in an item being bought online later, meant a shortcoming on one team's part. It didn't matter that it was ultimately the same customer and the same purchase going to the same business — individually, people working internally for either side have their own interests and performance goals in mind.
Retailers are working to backtrack that mindset, but it will take big, internal overhauls to do so. Even startup brands are seeing the strains as they move into wholesale.
"We remind our team that both channels help each other," said Harry's co-founder Jeff Raider. "As a result, we try to give the channels credit for helping each other — and that's really hard. Marketing dollars may drive people to the website, which then drives people to buy at Target. We have to think — how do we attribute that?"
Overheard
"The big dirty secret of the business is that nobody really knows if the direct-to-consumer model really works."
Tuft & Needle co-founder JT Marino on the future of DTC
"The earliest direct-to-consumer brands found it easy to gain traction online because traditional brands and retailers weren't aligning with how customers are currently shopping. When people need glasses, a mattress, a razor, they started their search online. The big brands didn't show up, but new companies were, because they understood that customer journey. So it became less risky to try a brand you've never heard of before because these companies were saying something to consumers other brands weren't.
Now, take mattresses: You had a market that underserved online. We started capturing it. Then hundreds of other mattress companies started doing it. The Tuft & Needles and the Caspers started to taper off. To continue our growth trajectory, we had to expand our channels offline. When you're small you're praying you can get a meeting with a big-box retailer, and eventually, we hit a size where those meetings started happening. We're selling in Walmarts and Lowe's and that's expanding a lot now.
These retailers know they need to get in front of the digital-first customer, but they don't know how to do that well yet. Because we have a direct relationship with customers, we can tell Walmart how something will perform and it's flying off the shelves. It's a new format: Brands and products are getting better, performing better, and that translates into success for retail stores.
If I were to do it all again now, in any category, here's what I would do. Brands should start online. You launch online first, then you enter distribution with retailers. When we sell direct, we get direct feedback and it allows us to create something that's better for the customer than the bigger brands are creating, and then we bring that value proposition to the retailers. If you can convince someone to buy a brand they've never heard of over a brand they've known their whole lives, that's valuable. But if you don't have customer feedback, that's impossible. So you launch online, collect customer feedback, build a better value proposition, and then you blow out distribution. I think this will be the strategy going forward, at least for brands that want to be top three in their categories. Some brands will stay niche. But with this strategy, I predict we'll be at $1 billion revenue in the next three years and in the top three mattress brands. That's what we're shooting for."
Keeping tabs on the "megabrands"
Euromonitor International released its Top 100 Megabrands report for 2019, which ranks the world's biggest CPG brands by revenue. While most companies have been able to maintain their positioning since Euromonitor first started issuing the report in 2015, the market research firm is unearthing notable shifts in dynamic across the top categories: food and beverage, health and beauty, pet care, hygiene and home goods.
Here's what to know from the report.
Health-related brands and "premium" brands are picking up market share as customer interest in health and wellness increases, and more attention is paid to brand quality amid tougher competition.
China's still growing: Asia Pacific, China specifically, accounts for the biggest market share among the megabrands, with every $3 of $10 spent.
The biggest category represented in the list of 100 megabrands is packaged foods, which account for 41 percent of the brands. Lay's, with a brand value of between $10 and $15 billion, was the top packaged food brand.
L'Oréal is the most valuable brand of the beauty category, the second biggest category on the list.
What we've covered
The beauty train: It's officially pulled in at SXSW.
Go, grocery, 4-star, Books: Everything you need to know about Amazon's physical retail strategy.
Modernizing the fruit bouquet: Edible Arrangements is focusing on its digital strategy.
https://digiday.com/?p=325332
October 4, 2023 • 7 min read
•
•
There are still those who believe that AR has a place in the marketing funnel, however big or small right now.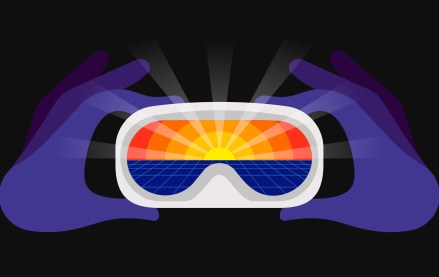 October 4, 2023 • 3 min read
•
•
With Pokémon Go revenues falling year-over-year, Niantic, its developer, is looking beyond its popular augmented reality game to generate profits.
October 3, 2023 • 2 min read
•
•
In episode four of the "Is This The Metaverse?" narrative podcast, Glossy international fashion reporter Zofia Zwiegliska spotlights the brand opportunity when it comes to fashion in the metaverse.