Digiday is at SXSW giving you the latest industry news out of the festival at Austin, Texas. More from the series →

When SXSW visitors walk through L'Oréal's interactive "Know Your Skin" exhibit between March 8 and 11, they will immediately receive a free kit from biotech company uBiome. On the spot, attendees will be able to swab their skin to understand its bacterial ecosystem, and will also receive another swab to take home for a microbiome gut sample. (They will get their results in a month's time.)
Though L'Oréal is a beauty conglomerate, its integration with uBiome at SXSW is to announce a new formalized partnership that will allow the former to conduct research on the skin's bacterial ecosystem and pair that with uBiome's existing community results. This will inevitably inform future product development at L'Oréal across all of its brands. "We've taken a humble approach to SXSW. We're trying to build products and services that will bring value to consumers and tell a story over multiple products over time," said Guive Balooch, vice president of L'Oréal's Technology Incubator. "It's an opportunity to tell our vision of where we think beauty is going."
L'Oréal is not the only beauty company hoping to tap the 70,000-plus SXSW audience starting Friday. According to SXSW, 47 percent of 2018 attendees were women, and 67 percent of all visitors were there to find new business opportunities. Additionally, 94 countries attended the conference last year. For many of the beauty companies in attendance, making beauty synonymous with innovation and technology is the point, not product sales or necessarily Instagram social engagement.
Online cosmetic procedures resource RealSelf is activating for the first time at SXSW with a two-day exhibition house on Rainey Street dubbed the "RealSelf House of Modern Beauty," complete with complimentary treatments such as facial lasers and injectables, free consultations with medical doctors and a series of panel discussions. British brand Lush Cosmetics is also making its first appearance at SXSW with a replica of its Tokyo concept shopthat invites customers to use the Lush Lens app, which uses a phone camera and artificial intelligence to recognize products by scanning them. (There no packaging or signage throughout any of the space to instruct consumers, otherwise.)
Other beauty brands will be activating in more traditional product and service opportunities: Johnson & Johnson's hair brand OGX will be engaging in a block party with Native Hostel and Brooklyn restaurant Freehold. Charlotte Tilbury's professional makeup artists will be offering makeovers at the SXSW Innovation Mansion, which will be brought to life by digital marketing and social media agency BrainTrust CAA-GBG and consultancy firm The Current.
Of course, there is a cost associated. Though many of the brands were vague about their investments in their SXSW beauty experiences, using the words "significant" and "largest" to describe them. Standard SXSW exhibition prices start at $1,500 and go up to $50,000, according to SXSW. However, many packages and high-level sponsorships are "highly individualized and without a set price" said Amy Wanke, SXSW director of global sales and exhibitions.
This is the second year L'Oréal has activated at SXSW. Last year it debuted SkinCeuticals' Custom D.O.S.E. technology, which scans consumers' skin and creates a personalized corrective serum, as well as Lancôme's custom-blended foundation experience called Le Teint Particulier and L'Oréal Professionnel's 3D hair color try-on app Style My Hair. Those pushes were more brand- and product-focused, explained Balooch. It largely followed what L'Oréal has been doing at the Consumer Electronics Show for the last six years in Las Vegas.
"When we go to Texas, we want to display multiple products that fit into an overall story, but it isn't necessarily about launching new consumer products," said Balooch. On hand at the L'Oréal SXSW skin exhibition, Kiehl's Dehydration Analyzer Tool, La Roche-Posay's My Skin Track UV and My Skin Track pH innovations, and SkinCeuticals Custom D.O.S.E will be on display for visitors to test. This is to drive home L'Oréal's focus on understanding skin health, in conjunction with the company's new uBiome research partnership.
RealSelf founder and CEO Tom Seery is also not interested in launching products or tools at the company's experiential beauty house. "SXSW is one of the largest consumer-first conferences, and we are a consumer-first company, it makes a lot of sense for us to be there, to understand how consumer behavior is changing and being viewed," he said.
Seery underscored the "learning" aspect of being at the conference to engage with cosmetic aesthetic regulars and also those who might be curious but haven't tried laser treatments, injectables or cool sculpting. "We think the modern beauty consumer is already at SXSW, and by opening the conversation around cosmetic procedures, we're proving this is becoming mainstream and nothing to be scared of," he said. "Beauty isn't just about a magic skin cream in a bottle."
Though RealSelfhad 94 million visitors to its site from 100 different countries in 2018, its focus on leaning into its readers is newer. (Aside from SXSW, it is building an in-house editorial arm under its marketing department in 2019.) Experiential events like the SXSW Rainey Street house and more down the road are specifically part of RealSelf's plan, following a $40 million funding investment from Elephant Venture Capital in April 2018.
Like L'Oréal, RealSelf's programming mix of panel discussions, medical consultations, free treatments and beauty brand partnerships with HydraFacial, SkinCeuticals and Invisalign was strategic, said Seery. "There are still a lot of questions around cosmetic aesthetics, and coming at it at all angles emphasizes that we are the authority in the space," he said.
Lush Cosmetics is taking a slightly different point of view. Though Lush is bringing a version of its November 2018 Japanese bath bomb shop to SXSW, it is also showcasing its new take on retail with new product. To celebrate the invention of the company's signature bath bomb 30 years ago, Lush will be dropping its biggest bath bomb launch ever, of 54 new products at the end of March. SXSW will be a first look at these bath bombs.
"Taking our Harajuku concept on the road is an opportunity to show how we are rethinking the store environment," said Lush Cosmetics CEO Jack Constantine. "Our traditional stores have all of our categories within body and cosmetics, and that can be overwhelming both visually and sensorially. This was a way to elevate the experience around one product."
Lush expects its social engagement from SXSW to be even higher than the Tokyo experiment, which saw 8.1 million impressions.
The bath bombs themselves will be unpackaged at SXSW and visitors will be able to use the Lush Lens app to read their "digital packaging" on their phones, said Constantine. Customers will also be able to see the fizzing of the bath bombs on their phones, instead of in a traditional sink like in Lush's fleet of stores to reduce water consumption at SXSW. The bath bombs, which retail from $5.95 to 14.95, will be for sale at the activation.
After SXSW, this experience will be repeated at The TNW Conference in Amsterdam in May and will be rolled out to 10 North American destinations over the course of the year. The extent to which customers engage with and purchase the product in Austin will inform how the rest of the rollout proceeds in 2019.
"We're measuring success by how many people interact in our shop and buy, but also through how people rethink digital and physical together," said Constantine. "For us, it's a combined experience to see what more we can do."
Seery, too, isn't measuring success at SXSW by how many visitors attend the RealSelf house and receive treatments, or even by social engagement on Instagram. "It's not just about conversion for us or metrics. We want to be offering inspiration and aspiration in what we think is the future of beauty. Being here at SXSW allows us to be front-and-center and do that."
https://digiday.com/?p=325170
September 27, 2023 • 10 min read
Digiday+ Research assesses how brands and influencers are using Shorts to reach new audiences and what types of Shorts videos create the most buzz for marketers.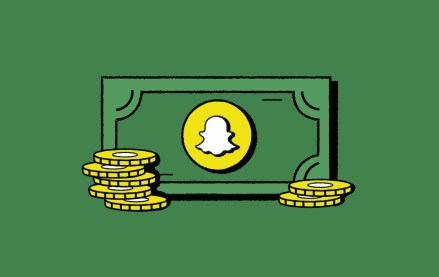 September 27, 2023 • 4 min read
Yesterday, Snapchat marked its return to in-person agency roadshows, sending company representatives to Horizon Media's Manhattan office to showcase a Snap-designed video game intended to capture the essence of what it's like to work at an agency — and how Snapchat can be part of the process.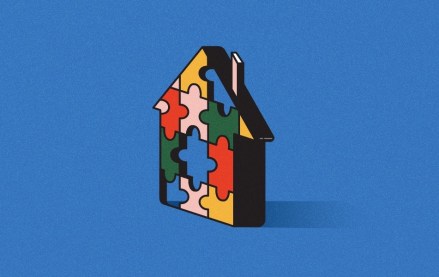 September 27, 2023 • 5 min read
As in-housing settles in as a mainstay, some marketers push for complete control.