Get the Digiday Retail Briefing delivered to your inbox every week. Sign up here.
RIP, Mattress Firm. On Friday, the biggest mattress store chain in the country filed for Chapter 11 bankruptcy, announcing that by the end of the year, 700 of its 3,400 store locations would close.
Direct-to-consumer bed-in-a-box brand Casper was linked as Mattress Firm's cause of death, offering an easy online alternative with trendy branding to replace the cumbersome, in-person buying experience. Mattress Firm may be one of the first cases of death-by-DTC, but it is the latest in a string of retailers to succumb to death-by-e-commerce, following in the footsteps of Toys "R" Us, Bon Ton and Sports Authority.
To avoid the fate of these retailers, other companies should be focused on bankruptcy-proofing their businesses.
David Berliner is the bankruptcy and restructuring advisory partner at professional services firm BDO, and has been guiding retailers through Chapter 11 filings for more than 20 years. His rules for bankruptcy-proofing start with shutter underperforming stores, naturally.
"Closing truly unprofitable stores is a staple for stressed retailers," said Berliner. "And really, we simply have too many stores in the U.S." Berliner added that there is almost double the square footage of retail space in the U.S. compared to Australia, and five times more than the U.K. and other European countries. But there is a lot more that retailers need to do to survive than close their least lucrative locations. Retailers, said Berliner, need to renegotiate leases for entire store networks in order to downsize stores to reduce inventory overhead without sacrificing the space all together.
Chains like Target, Nordstrom and Kohl's have all begun rolling out or revamping stores that are smaller in size, as well as prioritizing spaces in those stores for things like buy online, pick up in store. Such technologies will become table stakes for stores to survive – not the flashier, marketing-geared technology like VR installations mean to prompt foot traffic, but pragmatic tools like inventory search and ship from store.
If retailers begin circling the drain before they've begun overhauling their stores, they're in trouble. It's a Catch-22, said Berliner. Take Sears: When your stores start failing, you don't have the funds needed to fix them. Acquisitions are also a double-edged sword: As industries like fashion and beauty consolidate, joining forces can lead to more stores to fix. Mattress Firm's purchase of Sleepy's helped leave it with $1 billion in liabilities.
"Trying to resuscitate a failing retail business by loading it with acquisitions is like tying an anchor to a sinking ship," said Berliner.
Overheard
"We didn't know what was going to happen, if it would work, or what we would do if it all worked. We get 1 million hits per second when we launch a new shoe. What would that mean in a social media, same-day-delivery setting, if that worked?"
–Dan Harbison, global senior director of digital for Jordan
What we've covered
Wayfair, the online furniture retailer, is hopping aboard the pop-up wagon. The company announced last week that it would open two temporary stores in empty shopping mall spaces, one in Massachusetts and one in New Jersey, over the holiday season. But rather than laying the groundwork for permanent physical stores down the line, Wayfair is using the pop-ups to reinforce what it already knows about its online customers, and fill in white spaces.
Amazon is no longer an emerging ad platform. It has arrived as the third leg of the triopoly. But Amazon has an issue: The thousands of small retailers dependent on its platform find Amazon's byzantine and overlapping advertising programs difficult to navigate. In fact, many are turning to specialist providers to help — a sign that Amazon has not yet cracked the self-service ad systems that powered the rise of Google and Facebook.
Right now, all eyes are on Walmart's acquisition strategy with this week's purchase of online plus-size women's retailer Eloquii. But there's more happening beneath the surface than just buy, buy, buy. With a web of acquired, incubated and private-label brands, the retailer is building out a multi-pronged merchandising approach. The idea: An umbrella of exclusive brands will give customers reason to shop with Walmart, instead of other competitors, including, and perhaps most importantly, Amazon.
By the numbers
With the holiday shopping season approaching, Mirakl released its 2018 survey gauging customer priorities. Here's what they found.
80 percent of shoppers turn to other retailers when an item they want is out of stock.
55 percent of shoppers stop shopping with a retailer because of a competitor's selection. Among Gen Z customers, that percentage spikes to 70.
98 percent of shoppers plan to make the same amount of or more purchases online this holiday season than last year.
52 percent of shoppers are interested in purchasing services – gift wrapping, installations – alongside products.
91 percent of shoppers in the 35 to 44-year-old range check the price of an item on Amazon before buying.
https://digiday.com/?p=306519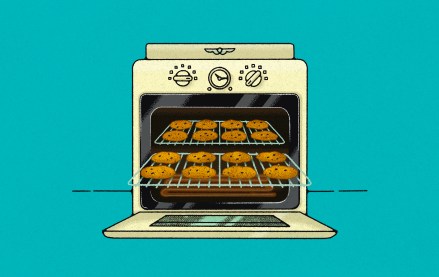 December 11, 2023 • 1 min read
Digiday Programmatic Marketing Summit attendees speak out on why they rate the overall industry's post-cookie readiness so low and what it'll take to raise it.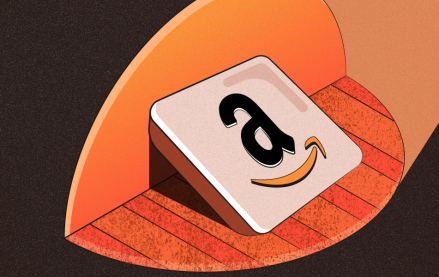 December 11, 2023 • 4 min read
Retail advertising is poised to have its moment, and brands and retailers are upping their marketing spend on Amazon and making the channel a more important part of their holiday plans this year.
December 8, 2023 • 3 min read
For Atlas Creative, expanding into Roblox is not solely a play to scale up. The company believes there are concrete benefits that will come with having a hand in multiple metaverse platforms.