Amazon is tightening control on pricing for third-party sellers
February 4, 2019 • 5 min read
•
•
Amazon's third-party marketplace is proving to be a more attractive proposition for brands than selling wholesale. The marketplace, which uses Amazon's own platform and services like Fulfilled By Amazon Shipping, is bringing in more revenue and outpacing the growth of first-party sales. Amazon is chasing the action, offering more resources to sellers and investing in their growth.
Of course, there's a catch.
Amazon's quietly started pulling back on one of the key features that made the third-party marketplace so attractive to begin with: price control. According to a source that works with brands on Amazon strategies, Amazon introduced a policy in Oct. 2018 that stated the following:
For your offer to be eligible to be a featured offer on the product detail page, you need to be price competitive and meet a set of criteria. One factor that affects your eligibility is whether your items are priced higher on Amazon than at other retailers. When we display the message in the Brand Health MYI, it means your item price when added to the shipping cost are more than what's available at other retailers.
"Brand Health" is a set of guidelines that Amazon laid out in October to, in its words, "help brands be successful and meet our customer experience standards," according to a Seller Central support document. The metrics are a competitive price, Amazon Prime eligibility, and in-stock rate. If a seller is falling short on any of those metrics, it will be flagged and risk getting delisted.
Because of the new policy, sellers need to have the lowest price, even when they're the only one selling a certain product on Amazon. In a help forum, a seller put out an ask regarding a little red performance notification flag that appeared on their profile after receiving two warnings that there was price disparity between an item listed on Amazon and also listed on another retailer. The problem was that the low price Amazon was referencing wasn't listed by the seller, or even for the standalone item: It was a bundle discount price coming from another marketplace, meaning that if customers bought more than one, the price per item would drop. More than just risking a lost buy box, sellers now stand suppression in product listings and suspension if they don't remove the lower prices.
In particular, according to responses in the forum, Amazon is monitoring Walmart prices to ensure that nothing is cheaper on the competitor's site. The shift in policy actually forced Walmart to change its own strategy: Walmart used to leave listings on its marketplace as "Unpublished" unless the price was cheaper than the item on Amazon. Now, it allows sellers to list higher-priced items.
As one seller wrote in the thread: "Crazy stuff, Amazon battling Walmart."
Falling soldiers
Ongoing fourth-quarter earnings reports for 2018 have brought an onslaught of bad news. Pour one out for the following:
By the numbers
Feedvisor, an intelligence platform for third-party Amazon sellers, recently released a survey of more than 500 brands selling on Amazon to get an idea of their strategy and insights on the company. Here are the key figures.
54 percent of brands surveyed are already selling on Amazon, and 72 percent said they will be in the next five years.
57 percent of brands selling on Amazon pay for Amazon advertising. Of those, 97 percent said they see value in the ad spend.
Almost half of the brands selling on Amazon are spending more than $40,000 per month on Amazon advertising, and 38 percent are spending more than $60,000 per month.
66 percent of brands selling on Amazon said private label was a pain point.
Over 80 percent of brands that sell directly to Amazon are interested in expanding to the third-party marketplace.
Of the brands currently selling on Amazon, 34 percent are selling both first-party and third-party.
61 percent of brands surveyed said the main reason to expand to the third-party marketplace would be to reach a large audience.
Seventeen percent said the reason was to get more control over their pricing, and 20 percent said it was to increase a competitive presence.
What we've covered 
Hey, that's helpful: A pitch deck for Amazon Attribution seen by Digiday says a new pixel will give advertisers a "singular view of audiences across devices" for ads, letting them see the true value of their campaigns through metrics like page views, clicks, unique reach and sales.
Unilever's popping the hood: The company has found a way to measure ad data across Google, Facebook and Twitter in a way that doesn't involve taking that data directly from the walled gardens.
Wayfair, you got what I need: And now, ads. The online furniture retailer is opening up sponsored products to all, the latest in the company's attempt to build out its advertising platform. The company is also now hiring for a director of product management for media.
https://digiday.com/?p=320887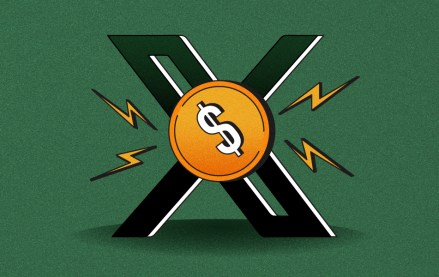 December 4, 2023 • 4 min read
Less competition for ad inventory means lower prices, but at the cost of associating with a platform facing ethical challenges.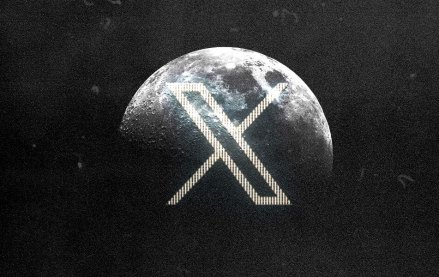 November 30, 2023 • 4 min read
In the packed DealBook conference in New York yesterday, owner Elon Musk bluntly told them to shove it.
November 30, 2023 • 2 min read
WorkTok, or CareerTok, is in full force. Combined, those hashtags on TikTok have over four billion views and it is benefiting Gen Z.