Amazon is chasing growth and shifting resources to third-party sellers
January 31, 2019 • 7 min read
Amazon's responding to a wake-up call: The retail company makes more money letting other people sell to customers on its marketplace than it does selling to customers itself.
Strategy has shifted accordingly. The company has been opening up more e-commerce features and capabilities to third-party sellers that were once reserved for wholesale vendors, and shifting resources to be more hands-on with third-party sellers.
Third-party marketplace traction is picking up on Amazon thanks to more awareness and education on the selling model: There are networks of resources for small-business owners, big brands and resellers alike that explain how to get started selling on Amazon, and how to turn a profit doing so, by updating logistical changes to the marketplace and sharing tips and tricks. It also reflects a broader industry shift in retail toward direct sales, as more brands become less reliant on wholesale relationships, reworking supply chains and e-commerce teams to sell straight to customers.
When retail middlemen fall out of fashion, even Amazon has to switch gears.
"We're seeing brands migrating from the [wholesale] side to the seller side ultimately because of control," said Kiri Masters, the founder of the Amazon agency Bobsled Marketing. "If you have the time and ability to man a third-party seller account, you'll get more control over inventory, you can send new product launches directly onto Amazon, and then determine pricing. It starts to make more sense, unless you're only set up to be a wholesale vendor, and a shrinking number of companies are set up that way."
According to eMarketer data, Amazon's marketplace accounts for more overall sales than direct, and the gap is widening. In 2017, direct sales grew 21 percent to $70.4 billion, while marketplace sales grew 41 percent to $129.5 billion. This year, eMarketer forecasts that marketplace sales will increase to $230 billion. And, due to higher margins, Amazon makes more revenue from the marketplace although inventory sold there isn't the majority: The company reports that the marketplace accounts for more than 40 percent of all units sold.
Internally, Amazon is reacting to that shift. According to current and former Amazon business managers, in the past 18 months, it's opened up more features to sellers, including Subscribe and Save (which sets automatic repeat purchases for items like shampoo and packaged foods), its Early Reviewer Program (which prompts reviews from a seller's first buyers), automated couponing, more nuanced reporting tools like lost buy box percentage (which helps sellers set more competitive prices), as well as all of Amazon's advertising products.
Other special programs are floated by Amazon's team to help boost sellers, while getting sellers to act as guinea pigs for tests, like a pilot for a box of free trial-size products that would be sent to customers based on past purchasing behavior, said Elaine Kwon, a former Amazon vendor manager who currently consults brands selling on the platform.
"Almost all of what I call Amazon's 'innovation dollars' are being reallocated to the marketplace side to help expand it in every category possible," she said. "Any brand that is trying now to truly grow their Amazon business, there is no reason to do it anywhere but the marketplace."
Reallocating resources
For Amazon, a marketplace business has better economics than its core, low-margin retail business. Marketplace businesses are pay-to-play, high growth and high margin. Amazon's wholesale growth is limited by how many vendor managers it can hire to assign to its vendors, and how much inventory it can buy. In contrast, marketplace growth is essentially infinite, said Masters.
So, changes have been made to how Amazon aligns resources. According to Fred Killingsworth, CEO of Amazon consultant Hinge, the company last year pulled vendor managers off of all wholesale accounts that were doing less than $10 million a year in sales. And in Feb. 2018, it launched its Marketplace Growth program, which assigns a strategic account manager on Amazon's team to help sellers navigate changes to the marketplace and act as a resource in solving problems and answering questions. Previously, Amazon's Seller Central was a fully self-service marketplace, where sellers only get access to a dashboard and a generic "help" email for when problems arise.
Marketplace Growth addressed the often-cited complaint from sellers that Amazon's largely faceless organization makes it impossible to navigate glitches and changing rules. Assistance doesn't come cheap: To participate in the program, sellers doing under $1 million in revenue on Amazon are charged $2,500 a month for the service, and on the high end, those doing $10 million a year or more are charged $5,000 a month.
That monthly charge is on top of a pile of other fees Amazon charges sellers (and which don't exist on the wholesale side): Fulfilled By Amazon, Amazon's inventory management program that charges for Prime shipping privileges, storage and fulfillment, takes up around 30 percent of a seller's overall revenue. Plus, Amazon gets a 15 percent commission for purchases made on the marketplace. Add-ons like search ads and enhanced brand content eat up more of the bottom line.
"Amazon used to focus on wholesale so they could control more of how brands appear on the site, but what they're realizing is there's more than one way to do things. And seller-side is pay-to-play. They can essentially make more money while doing less work," said Rina Yashayeva, the vp of marketplaces at the integrated agency Stella Rising, and a former business development manager at Amazon.
Marketplace perks
Yashayeva said that, while her job was to recruit new brands as sellers on Amazon, she had to make clear to brands that once they were onboarded as sellers on the marketplace, they were essentially on their own. Amazon pushes a "hands-off-the-wheel" approach to seller management, and while that's still the norm for most sellers, exceptions are made as business development managers spend more of an effort courting brands to the site.
Mike Grillo, the CEO of Gravity Products, which primarily sells weighted blankets, said Amazon reps from its "strategic accounts" team approached him with insight that Amazon customers were searching his brand name and then buying knockoffs on the platform when they couldn't find them. Grillo was also pitched to be part of Amazon's Brand Incubator program, which gave the brand access to more exposure on high-profile areas of the site, like the homepage, as well as a dedicated team member to help navigate merchandising and advertising.
Grillo said that the deal included a Cyber Monday offer: In exchange for an exclusive discount on the Gravity blanket, the product would be heavily promoted in Amazon's Cyber Monday outreach. Grillo said that on that day, the brand pulled seven-figures in sales, and Amazon accounted for 15 percent of the company's $16.5 million in sales in 2018.
He said that there was more that the Amazon reps put on the table that he ultimately didn't take them up on, including a "soup-to-nuts" fulfillment arrangement in which Amazon would take care of shipping and logistics from sellers' manufacturing sources in Asia.
"When you have brand equity, Amazon will come find you and then they'll make you a deal. We discounted our product because the volume and promotion made up for it, but prior to that, we had no plans to sell on Amazon," said Grillo.
In talks with new brands to get them to sell on the platform, Amazon's teams now push all options — third-party marketplace, wholesale selling, third-party selling through an outside partner — in a pivot away from prioritizing wholesale, according to Kwan. In general, there's more parity between the tools and features that each side of the business have access to, rather than two distinct selling experiences. And, according to rumors, it could all be laddering up to a One Vendor selling system, in which brands will have no choice in how they sell on Amazon.
But for now, a rising Amazon marketplace lifts the e-commerce giant's overall business.
"A lot of dollars that used to be allocated for investment and growth in wholesale have been reallocated to the marketplace side. That money moving there is an indicator for what they're looking for," said Kwan. "It signifies a bigger direction for the overall company that they expect will pay off."
Download Digiday's guide to 6 ways Amazon will eat the media and marketing industries here.
https://digiday.com/?p=320534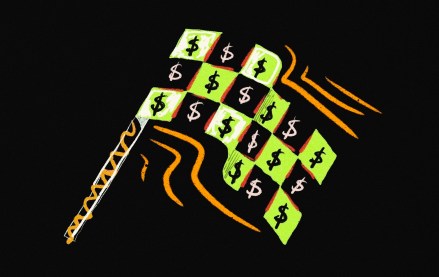 September 26, 2023 • 3 min read
With three Grand Prix races in the U.S. this year – Miami this past May, Austin in October and Las Vegas in November – the interest from U.S. marketers in Formula One has increased this year, according to agency executives, who say they expect that growth to continue next year.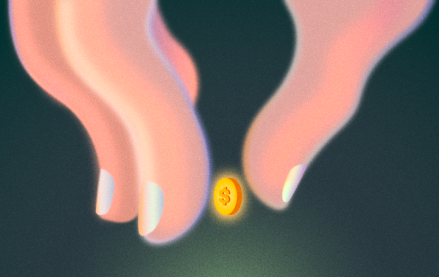 September 26, 2023 • 6 min read
A Digiday+ Research survey found that brands and retailers report using Facebook less over the last few years, all while the platform's value to their revenues and brands has increased.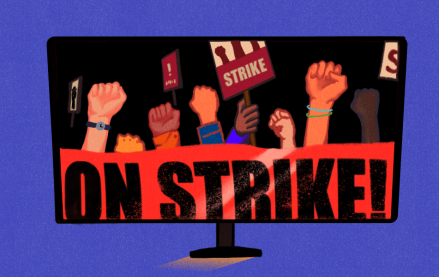 September 26, 2023 • 5 min read
The timeline for a return to business as usual – whatever that may mean now – is yet to be determined.