Publishers look for new opportunities in events businesses after a tranformative 2020
March 1, 2021 • 6 min read
•
•
Ivy Liu
It almost seems unfair to ask publishers to compare their events businesses from 2019 to 2020, when existing programming went up in smoke as the world shut down to in-person gatherings.
Publishers had to delay, shift and reinvent events, as well as work with sponsors to realign their investments with the current state of the world. But now, publishers are coming into 2021 with new strategies to reel in customers and clients for virtual events, which aren't going away anytime soon, and setting their sights on the later half of the year when a hybrid model of virtual and in-person may be possible.
"The first half of the year was nuclear winter — and that was across the board," said Jim Spanfeller, CEO of G/O Media, citing layoffs and the economic insecurity that came with the start of the coronavirus crisis.
However, as publishers pivoted events programming to virtual, which began to be accepted as the new normal, they started to gain traction.
For example, G/O Media's Black news and culture-focused brand The Root shifted The Root 100 and The Root Institute events to virtual in 2020, and the change didn't deprecate sponsorship revenue compared to previous years. The events were sponsored by Google and Target, respectively.
But generally it wasn't easy going. Group Nine held fewer events in 2020 compared to 2019, so revenue from that side of the business, mostly from sponsorships, was down year over year. Group Nine wouldn't share specific numbers, but less events meant less opportunities for sponsors, said Group Nine CRO Geoff Schiller. Many of its events are tied to the entertainment industry, so "the volume dip was driven by entertainment industries' challenges because of COVID," Schiller said.
The company does not see the events business getting back on track completely until the industry and the world can safely return to in-person events. "When it does, we can make up for it and intend on again leading in the space," said a spokesperson.
There were silver-lining plays for some publishers. Time, for example, created "Time100 Talks," a virtual series spun out of its flagship "Time100" franchise that brings together leaders in different fields to discuss solutions to global problems.
The 'Talks' "didn't exist in March of 2020, but now is a tentpole [that] I don't see leaving our brand anytime soon," said Ian Orefice, head of Time Studios. Sponsors for Time100 Talks in 2020 included P&G, State Farm, Citi, Siemens and DBS, among others. Time also partnered with TV networks like ABC, CBS, NBC and Nickelodeon to support its largest franchises. "Person of the Year" and "Kid of the Year" will return to broadcast in 2021, Orefice said.
Forbes says virtual events have allowed the brand to reach more people and drive deeper engagement with its audience. In the second half of 2020, Forbes held 66 events that reached over 50,000 registrants from 188 different countries. Last year was the eighth annual Women's Summit, which usually hosts up to 500 people. The event pivoted to a free, virtual experience, and 23,000 women registered to attend.
"It was not just a pivot. We invented a new business, which we fundamentally think is here to stay," said Jessica Sibley, CRO at Forbes.
At the beginning of the pandemic, virtual events had "a very negative connotation," said Patrick Garrigan, global head of Bloomberg Live. The team's first hurdle was to tell sponsors and partners to "bear with us," and get on board with the idea of virtual events.
"Audiences change, and they were willing to accept this as a meaningful way to connect at this moment," Garrigan said.
Once the company had a couple of events under its belt though, Bloomberg sold all of its 2020 events inventory by July. "We exceeded our projections in virtual events by nearly 2X," he said, without giving exact figures.
As 2020 wore on, capabilities, investment and resources improved to provide better events programming to audiences and sponsors alike, publishers interviewed for the story said.
"Sponsors are generally not interested in supporting 'just another online meeting,' so brands who have been successful in the past year with online events have invested in reimagining the shape and texture of the programming for virtual delivery," said W. Joe DeMiero, CEO of experiential agency Hawkeye. "The most successful sponsor integrations we see tend to integrate the sponsor's brand into the interactive parts of the event."
Group Nine took the approach of telling sponsors that virtual events could live beyond the slated time and that content from the events could be distributed on different platforms.
"The big question from brands was, 'If I'm not in the local vicinity of the venue… how am I experiencing it?'" Schiller said. The answer from Group Nine was that content would be distributed and amplified on social platforms, in a similar fashion to the way influencers share content from events with followers to amplify brand integrations. "This is why we try to make earned media such a focal point of our strategy -— brands can drive even more value," Schiller said.
Many publishers are scaling back to focus on marquee events featuring more sponsors. The Atlantic, for example, is halving its event programming to around 20 events in 2021, that despite drawing 4.5 million views to its virtual events in 2020, and 50% more attendees than for the whole of 2019.
"Instead of trying to do everything, we are really delivering on the key topics and the content we believe our audience needs most, and delivering those experiences throughout the year," said Candace Montgomery, general manager of AtlanticLive.
The goal is for the events business to make up 15% of The Atlantic's overall revenue for 2021, she said. Prior to 2020, events revenue contributed as much as 20% of The Atlantic's overall revenue.
"Everyone's business was affected by this drastic change in the world… but we have positive outlooks on how virtual business will support our overall business," Montgomery said.
While sticking to predominantly virtual events in the first half of 2020, most publishers said a hybrid of virtual and in-person events will be the new normal for the foreseeable future.
"We are never going to think of a live in-person event as a live in-person event anymore," Spanfeller said. "It's always going to expand beyond who can attend at the moment or virtually or who can catch up after the fact through video or other kinds of applications."
Most of the publishers interviewed for this story said they are looking into adding paid events in 2021.
One idea Spanfeller posed is having people pay for an in-person event with potential live VIP experiences or networking opportunities, with free event registrations for virtual attendees to tune in.
Others will likely follow suit, but with major logistical shifts.
"There is real potential for hybrid events, such as having a small gathering in person, and then amplify it to a much larger audience virtually who don't want to travel or companies that don't want to pay for travel," said Sherry Phillips, svp of ForbesLive.
"It just takes infinite flexibility," she said.
https://digiday.com/?p=400179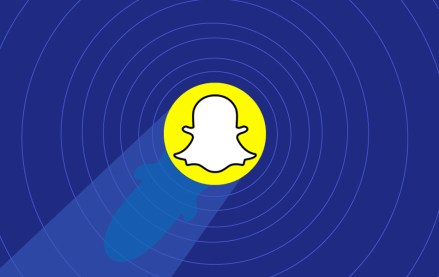 September 29, 2023 • 3 min read
•
•
"We are not diminishing the importance of AR," he said. "In fact, we are strategically reallocating resources to strengthen our endeavors in AR advertising and to elevate the fundamental AR experiences provided to Snapchat users."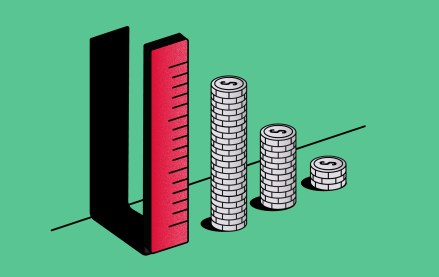 September 29, 2023 • 4 min read
•
•
In Q4 of this year, Activision Blizzard Media is launching in beta a new measurement tool dubbed the Attention Measurement Scorecard. The goal: to raise brands' and marketers' confidence in in-game advertising.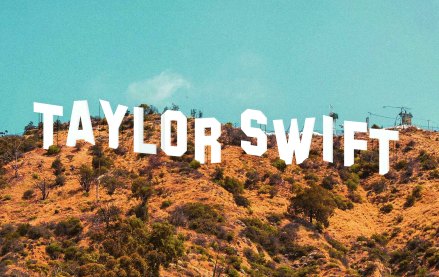 September 29, 2023 • 4 min read
•
•
The concert film will likely help build on cinema advertising's momentum after Barbenheimer.