'Productivity is through the roof': Why companies are waging war on meetings to tackle burnout
August 16, 2021 • 7 min read
•
•
Ivy Liu
The back-to-back calendar is a familiar occupational hazard for corporate executives, often translating into a status symbol for being important and in-demand. But as more statistics link meeting overload to burnout, a crack down on meeting culture is emerging.
Digital media company TheSoul Publishing and online student career platform Shamrck are two companies that have stripped back meetings. They claim productivity and satisfaction is soaring — and they're not looking back.
"Productivity is so through the roof that we are an entire year ahead on our product roadmap. The team is happier and more committed to the mission because they actually get to work on it," said Sheffie Robinson, Shamrck's founder and CEO. She instilled the notion of being meeting-less into the company's 100% remote team since it was established in 2018.
Bi-weekly and quarterly team meetings are the exception, with the organization defaulting to Slack, and a weekly check-in form as key communication tools.
It's a much-needed antidote to the still widespread corporate "micromanagement" attitude, Robinson added.
"Companies think frequently meeting keeps people accountable, when it takes time away from them to do their actual job," she said.
"My partner is in an industry with meeting overload. I seriously have no clue how they do any actual work with five or six meetings a day. I'm determined to treat my team like adults, not children I have to monitor."
More companies, Robinson summed up, need to embrace asynchronous communication, which involves defaulting to emails, documents and videos to share information to which people can respond when they're ready.
That's the approach TheSoul Publishing has embraced across its 2,000-strong, 80% remote, global workforce. Meetings are held if co-workers have reached an impasse asynchronously, but require a mandatory agenda, a 30-minute time limit, and the outcome and recording stored alongside other relevant project information. Emails are also only used for external communication, with internal conversations taking place on Slack.
The company's COO Arthur Mamedov cites data revealing that business leaders spend nearly 24 hours per week in meetings, with more than 70% of managers feeling meetings are inefficient and unproductive.
And according to MeetingScience, which helps organizations improve the value and impact of meetings, the 55 million meetings which happen in the U.S. daily cost $1.4 trillion and leave 89% of attendees unhappy.
"Meetings cause undue pressure to be working on one particular task at a specific time — but that's not how people thrive," said TheSoul Publishing's Mamedov. "Everyone's productivity peaks at different times and time zones are becoming a challenge as you become more global. Employees should be able to engage in heads-down work at a time that's ideal for them, and answer colleagues' questions on their schedule rather than when interrupted."
Most new joiners are surprised and pleased by the concept, he added. "They are so used to being bogged down by mountains of calendar invites that our policy comes as a breath of fresh air. Teams have flourished without being burdened with meetings."
For those not ready to commit to a full-scale no-meetings policy, a growing number of companies are successfully designating meeting-free days.
Enterprise video platform Qumu's meeting-free "Focus Friday" is saving teams three to five hours of meetings a week, it said. Momentive, formerly SurveyMonkey, has seen similar results with its own Focus Fridays, building on that with adopting 15-minute meetings where possible. Meanwhile, 90% of dating app Hinge's 130 employees say having no meetings on Tuesdays helps them accomplish more.
New York City-based FischTank PR even reports receiving more job applications from candidates in larger firms looking for greater flexibility, despite not having yet officially announced its new meeting-free Wednesdays, which it launched following demand from 90% of its employees.
"Many companies, especially PR firms now publicaly mandating a return to the office, have lost the plot and will soon lose more employees," said founder and CEO Eric Fischgrund.
The tech industry is responding with a rise in meeting management platforms. Katch, which coordinates ad hoc calls through an app with the aim of eliminating scheduled meetings, has recently raised $4 million in investor funding. Team Huddle's ScheduleIQ app is in beta mode, claiming to be the world's first smart scheduling platform built around when users prefer to schedule meetings.
"As people begin to make this shift toward fluid time, many find they can eliminate some of their traditional meetings," said Katch co-founder Alessandra Knight.
Yet Team Huddle founder Rob Smith is adamant that meetings aren't the root cause of burnout.
"It's tempting to say it's just the meetings — we're having too many and they are poorly organized and executed, but that's only part of the problem," said Smith.
"Most employee burnout is a result of being overwhelmed with tasks, unrealistic expectations, ineffective communication and inability to keep pace."
The true source of burnout, Smith ventured, is failing to treat employees as human beings by prioritizing work-life balance. Likewise, added TheSoul Publishing's Mamedov, meetings are a key piece of the puzzle, but getting rid of them isn't a magic bullet.
Companies with burnout problems need to address the work environment as a whole, ensuring there's enough of everything to support the workload — and that includes people.
3 Questions with Jane Evans, founder of The Uninvisibility Project.
How has the pandemic compounded the narrative of midlife women? And why is now the right time to launch VisibleStart?

The Centre for Better Ageing [charity] put out a report in August 2020 saying one in ten men over the age of 50 years old will lose their jobs at the end of furlough and eight in ten women aged over 50 will be out of work. I obviously had to act. So, [WPP CEO] Mark Read and I spoke in September 2020 and now we're up and running before the end of furlough, with this project that aims to raise the profile of women over the age of 50.
Can you outline how the VisibleStart initiative works?

The [online] course is open to all women over the age of 45 in London who are actively seeking to build or rebuild a career. We will give them the basic tools to gain an entry-level job in a media agency. WPP has ring-fenced 20 media roles for graduates with further training, career advancement and a solid pension plan.
Women over 40 years old seem to face a harsher dose of ageism wrapped in sexism. How should the industry keep pace with how to deal with women with in-depth experience and confidence?
Stop the practice of making midlife women the first to go in redundancy rounds. Then go back and get the generation you are missing out on. There's a lot of talk about menopause in the workforce but what nobody is talking about is what comes after it — business is missing out on the superpowers of older, wiser women.
— Seb Joseph.
By the numbers:
80% of 2,000 U.S. adults have lost power in the middle of a Zoom meeting when working remotely, causing them anxiety.
[Source of data: Omnicharge report.]

93% of AI-driven recruitment marketplace Hired's candidates have requested roles that can be worked remotely: 82% are open to remote, 11% only want remote and 7% want no remote.
[Source of data: Hired data.]

Just 30% of 1,000 employees at companies with poor culture report being satisfied with their jobs.
[Source of data: Skynova survey.]
What else we've covered
While the continued spread of the delta variant has caused widespread delays to office reopenings in the U.S., many workers are already back at their desks on a voluntary basis. For some that have returned, it's been a surreal experience to find themselves with an entire floor to themselves. But for others, the experience has been positive.

Agency bosses are welcoming back their people with great fanfare after the seemingly endless hiatus necessitated by the Coronavirus. Despite the rising threat of the delta variant, doing business face-to-face is (cautiously) coming back, though not with a roar as we had all hoped.

As employees embrace a new, more flexible way of working, many workers are inspired to cast their nets wider, no longer constrained by daily commute times and strict working hours. For employers, a hybrid model allows them to tap into a wider, more diverse talent pool.
This newsletter is edited by Jessica Davies, managing editor, Future of Work.
https://digiday.com/?p=422909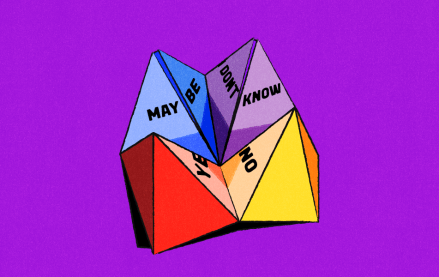 October 3, 2023 • 5 min read
•
•
Overall there's more due diligence from marketers when it comes to influencer marketing efforts now, according to marketers and agency execs, who say that there's been more rigor over the last year, and especially over the last six months.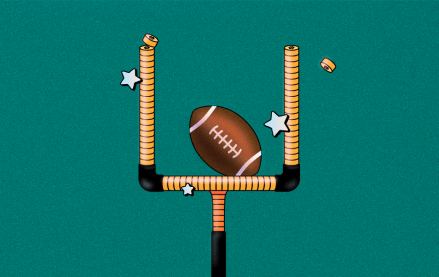 October 3, 2023 • 3 min read
•
•
The collaboration between the Los Angeles Rams and Snapchat goes back to 2020 as the Rams made became the first NFL team to conceive a Snapchat AR experience, affording fans the opportunity to virtually wear the team's recently unveiled uniform.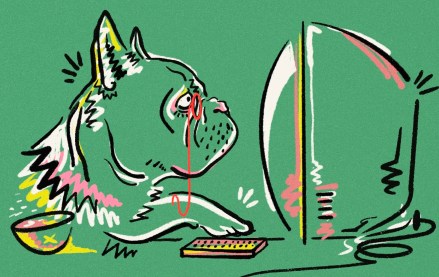 October 2, 2023 • 7 min read
•
•
When it comes to agencies, both of Meta's older sibling social media platforms may be past their primes.