Asynchronous-working trend prompts redefinition of 'normal' versus 'weird' hours
June 7, 2021 • 7 min read
•
•
Ivy Liu
This article is part of the Future of Work briefing, a weekly email with stories, interviews, trends and links about how work, workplaces and workforces are changing. Sign up here.
One marketing boss describes himself as a workaholic who never sleeps much and does his best work at 2 a.m.
Before COVID-19 this global head of marketing and business development would travel to meetings around the world, and jet lag was never a problem. Today he epitomizes the new generation of asynchronous workers who during the pandemic have taken flexible working to the next level.
These people complete tasks at a time that suits them, which is often at hours that are very different to when their colleagues are working.
Of course this approach only works if systems are in place to ensure collaboration is not lost and everyone trusts everybody else. He is adamant individuals are more efficient and enjoy a healthier work/life balance.
Leadership coach Joanna Howes is a former operations director at marketing agencies Clemenger BBDO in Melbourne and McCann London and spent 19 years working internationally with multi-disciplinary teams. She is unsurprised by the trend toward asynchronous working.
"We are defining what are 'weird' hours versus what we have all been conditioned to believe are 'normal' hours," she said. "The pandemic has awakened everyone to the idea that there are 24 hours in the day and not all humans work to their optimal best at the same time."
She added: "People have proved they can be flexible and adapt to new ways of working. We are able to work the hours that best suit us and in the future will not be considered strange."
Howes admitted that such a shift will not work for everyone. In the service industry, for example, many people have to match the hours of their clients. There is also a fear that a 24-hour working day could create an "overload culture" with people expected to be available for meetings when their colleagues are despite having already worked many hours. This could cause anxiety, stress and burnout.
The big test will come over the next few months as people return to the office. "We will need compassionate and connected leaders who know the members of their teams individually. They will need leaders to tell them when enough is enough," said Howes.
Debbie Davies is HR manager of Chinese planning and marketing consultancy Emerging Communications and another person choosing to work the hours that best suit her life. She is based in the U.K. but works very early in the morning to talk to the team in China. She does her best administration work late at night and often takes the middle of the day off.
"We are talking about delivering the perfect work-life balance and this approach only feeds a culture of presenteeism if employees do not feel trusted," said Davies. "During the pandemic it has been very easy to sit at home for hours in front of a laptop and forget to take a break. We keep track of the hours our teams are working in different time zones so we can identify employee work capacity and put steps in place to bring in extra resources when needed."
The company also checks in on employees and helps if it sees a pattern of overly long working hours, she added.
Chris Dyer has written the book 'Remote Work: Redesign Processes, Practices and Strategies to Engage a Remote Workforce'. He is also CEO of PeopleG2, a fully remote organization, and believes the acceptance of asynchronous working is good news for anyone who prefers to work at night.
"A subsection of employees are night owls and leaders need to identify employees who work best at night," he said. "If they are the only night owl on a team, it will be quite hard to integrate them, but if the team has several, it can work much better. Work is needed to ensure the team can coordinate and communicate effectively with those working during the day."
Asynchronous working can also help to retain talent when someone moves to another part of the globe. Redwood BBDO creative director Lauren Priestley moved back to New Zealand from London but retained her post at the U.K.-based agency. "They say creativity never sleeps. Well, for us, that's never been truer," said Priestley. "I'm now working with my tight-knit team from what we fondly refer to as the Oceania office. As a result, we're operating a 24-hour creative studio. As the U.K. signs off, New Zealand signs on — and our clients get a round-the-clock service as a result."
She added that the company would not have considered such an approach to working before the pandemic. "We've now got a team working as far apart as you can get without moving to Antarctica. The trust and processes we've developed mean we've found ways to not only adapt working hours for everyone but to make the 18,000 km distance feel closer than ever."
3 Questions with Paulette Forte, chief people officer, You & Mr Jones
It's recently been confirmed it's legal to mandate vaccines, how will managers and HR implement that?
It's given employers some clarity as we embark on the journey of curating a flexible workplace that works for all employees. While employers can now mandate vaccines for employees returning to workplaces, flexibility is key in addressing a myriad of issues, like if an employee elects not to be vaccinated. In that case they must consider reasonable accommodations, unless these accommodations create an undue hardship for the employer. Any communication and implementation of a mandatory vaccine policy should be preceded by thoroughly informing managers and HR staff tasked with implementing the policy on how to respond to accommodation requests In communicating about mandatory vaccine policy employers should be transparent about ensuring the privacy of medical information that is voluntarily requested as part of pre screening required to be vaccinated. This information as well as information about vaccination status is confidential and should be kept separately from regular employee files.
So for the unvaccinated, will they simply have to remain wearing masks at work?
The reality is that workplaces will have employees who are vaccinated sharing environments with employees who are not vaccinated. Additionally employees will live in households where everyone is not vaccinated. Further complicating this issue are state and directives rolling back masks mandates. What we do have clarity on is that masks are the best individual protection against COVID transmission. Employers can require masks in shared workspaces or when interacting with the public as a part of the job.
With vaccinated people not having to wear masks, and vice versa, is there a danger of inclusion issues?
Employers should monitor the implementation of this as well as any other policies to ensure that certain groups of employees aren't worse off or disparately impacted by the policy, especially certain demographic groups. No one knows how the pandemic will evolve, resurge or dissipate as we all start to come together. Also, increasingly there are reports of employees feeling anxiety associated with returning to the office, as well as greater resistance to "being at work" and commuting to work. Employers should be prepared to make changes, pivot and recalibrate depending on the evolution of the pandemic as well as feedback from employees. One can be sure that none of this will evolve in a straight line. — Seb Joseph
Numbers don't lie
66% of 1,000 U.S male employees polled and 51% of 1,000 U.K. male employees said they will consider quitting their job this year, compared to 51% of U.S female employees and 45% of U.K. female employees.
[Source of data: Beamery's Talent Index 2021 report.]

33% of 1,277 U.S. adults believe the information given out by the Centers of Disease and Control Prevention related to COVID-19 is completely untrustworthy, compared with just 23% who thought so last July.
[Source of data: Invisibly's RealTime Research.]

25% of 1,458 brand marketers indicated they now allow executive travel, compared to only 10% of respondents in February.
[Source of data: Association of National Advertisers' Business Travel Survey.]
What else we've covered
This newsletter is edited by Jessica Davies, managing editor, Future of Work.
https://digiday.com/?p=416281
October 3, 2023 • 2 min read
•
•
In episode four of the "Is This The Metaverse?" narrative podcast, Glossy international fashion reporter Zofia Zwiegliska spotlights the brand opportunity when it comes to fashion in the metaverse.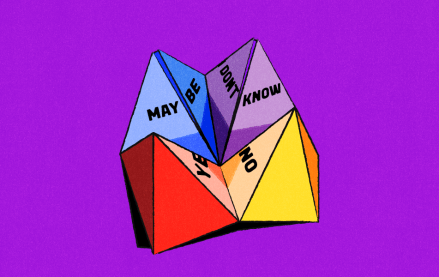 October 3, 2023 • 5 min read
•
•
Overall there's more due diligence from marketers when it comes to influencer marketing efforts now, according to marketers and agency execs, who say that there's been more rigor over the last year, and especially over the last six months.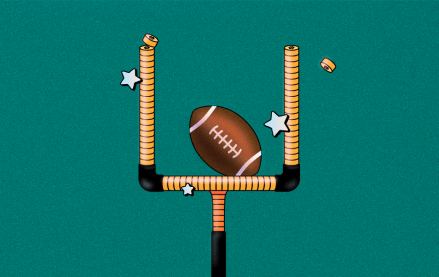 October 3, 2023 • 3 min read
•
•
The collaboration between the Los Angeles Rams and Snapchat goes back to 2020 as the Rams made became the first NFL team to conceive a Snapchat AR experience, affording fans the opportunity to virtually wear the team's recently unveiled uniform.