Pringles goes all in on social to put college athletes front-and-center for 'March Mustache' campaign
March 24, 2023 • 4 min read
•
•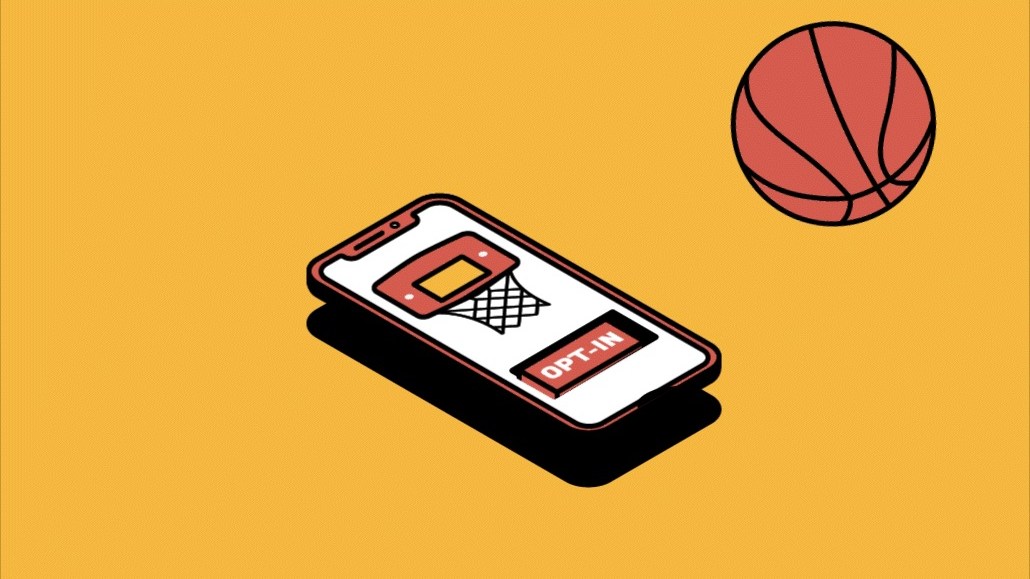 Ivy Liu
While March Madness is most associated with television and streaming, Pringles is turning to social media — particularly Instagram — to leverage some of the college athletes playing in the basketball tournament. The chip brand is looking to reach college basketball fans on second screens and offering chances to win tickets to attend the tournament's final games.
Specifically, Pringles signed Gonzaga University's Drew Timme (who has 92,000 followers), the University of Virginia's Ben Vander Plas (12,000 followers) and Duke University's Dariq Whitehead (87,000 followers) for its March Madness campaign. According to Mauricio Jenkins, Pringles' U.S. marketing lead, the brand chose these athletes because of their abilities, of course, but also because their mustaches are part of their identities and personalities, much like the Pringles mascot. The financial agreements between the parties were not disclosed.
"While Pringles stands for mustaches of all shapes, sizes and textures, Drew's iconic horseshoe 'stache, Ben's epic caterpillar 'stache and Dariq's fan-favorite pencil 'stache stood out to the brand as part of their identities and each pairs perfectly with Mr. P's burly look to create the one-of-its-kind Pringles March Mustache Collection," said Jenkins. Through this campaign, the brand is aiming to bring together sports fans and snack fans, and doesn't plan to reduce its ad spend in the current economic climate, Jenkins added.
As part of the campaign, Pringles is giving fans a chance to win the Pringles March Mustache Collection by showing off their tournament-inspired mustaches on Instagram using the hashtag #PringlesMarchMustacheEntry between March 15 and April 4. Pringles' college athlete partners are each featured on a can, and the players also generated social content about the collection to share with their fans. These limited-edition Pringles cans are not available for purchase, but the athletes posted Instagram content showing them off and encouraging fans to enter Pringles' Instagram sweepstakes.
Jenkins said that 100% of the ad spend for this specific campaign went toward social media to amplify content from the players and the brand surrounding the partnership. With that said, Pringles declined to say exactly how much it's spending on this campaign. According to Vivvix data, the brand spent $38 million on marketing efforts in 2022, $8 million of which was allocated to digital displays.
Brands including ESPN, Pizza Hut, Great Clips and Continental Tire are also leveraging March Madness to reach out to college basketball fans wherever they watch the tournament's games or follow the players on social media. Just like Great Clips, Pringles is looking to gamify its marketing efforts for March Madness with its contest to win tickets to the final games.
"The chance to attend the final games is an incredible way to build a lasting brand-fan relationship," said Jenkins. "We know the tournament is a time sports fans look forward to, and we are finding ways to connect with our audiences during moments that are important to them."
John Vagueiro, CEO and founder of global digital marketing agency Adapting Social, said, when it comes to March Madness especially, the reason brands need to attract a younger audience is because of the influence the younger demographic has on the whole event.
"When you think about how many college students are on campus and going all in for their schools, they are soaking up all that is going on at that time," said Vagueiro. "From sponsorships at the schools to endorsements like you are seeing on these new cans, brands like Pringles understand when you include influencers like these during March Madness, people are going to be taking pictures and sharing it on social."
Carolyne Guilani, social media specialist at brand agency Cuker, said that partnering with college athletes can help a brand's marketing strategy by introducing the brand to a whole new audience. Not to mention, consumers in today's world are much more likely to trust influencers over traditional marketing and advertising efforts.
"Incorporating influencers into a brand's marketing strategy is a great way to authentically amplify brand messaging and product offerings to a new set of eyes, in a way that strongly resonates," Guilani said.
According to Jenkins, Pringles' sweepstakes received 180 Instagram entries as of March 20. The brand isn't leveraging TikTok for this contest, but Pringles doesn't intend to pull marketing dollars from the platform because of a possible ban.
"While strategy and efforts for this specific campaign did not extend to TikTok, we continue to prioritize connecting with our dedicated fans on the platform this year," said Jenkins. "We've been playing in the college hoops space for years and are excited to continue connecting with our fans through partnerships with their favorite players."
https://digiday.com/?p=496709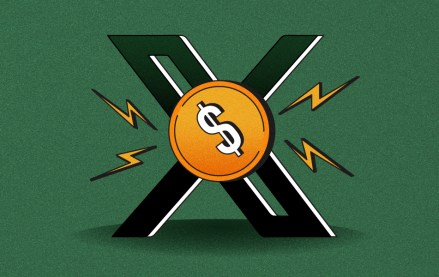 December 4, 2023 • 4 min read
Less competition for ad inventory means lower prices, but at the cost of associating with a platform facing ethical challenges.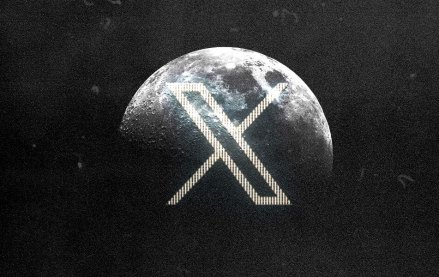 November 30, 2023 • 4 min read
In the packed DealBook conference in New York yesterday, owner Elon Musk bluntly told them to shove it.
November 30, 2023 • 2 min read
WorkTok, or CareerTok, is in full force. Combined, those hashtags on TikTok have over four billion views and it is benefiting Gen Z.