This article is also available
in Spanish
. Please use the toggle above the headline to switch languages. Visit
digiday.com/es
to read more content in Spanish.
With the NCAA Women's and Men's March Madness tournaments currently underway — until March 26 — brands are looking to engage with college basketball fans through social media and connected TV. While March Madness' appeal is tied to its live audience, brands are using social media and college athletes to reach younger generations on second screens.
Brands like ESPN, Pizza Hut, Great Clips and Continental Tire, among others, are focusing on March Madness to boost awareness and connect with college basketball fans wherever they are spending time — either watching the game or on social media following players. Marketing experts say brands can reach a younger audience during this period through a multi-screen experience, like social media.
Pizza Hut is specifically looking for nostalgia to get attention. Pizza Hut is bringing back its mini, playable basketball for the first time since the 1990s to capitalize on millennials' interest in 90s nostalgia while also introducing this to Gen Z.
Meanwhile, a 15-second ad from ESPN across broadcast, streaming, audio, and social media hopes to engage returning and new, casual sports fans; ESPN launched three new spots on Feb. 27, ahead of the men's and women's brackets, which started on on Sunday, March 12th.
Meanwhile, Great Clips and Continental Tire are using college athletes to help them stand out — a byproduct of changes made back in 2021 to the National Collegiate Athletic Association's policy that lets brands work with athletes over their names, images and likeness.
A look at NIL athletes
Continental Tire signed three new basketball players for its NIL program that the brand launched in 2021 who are featured in its new ad, including Gradey Dick (University of Kansas), Drew Timme (Gonzaga University), and Caleb Love (University of North Carolina).
"We look for athletes that align with our brand, have great social presence and help to reach a broad audience of basketball fans throughout the country," said Brian Beierwaltes, senior manager marketing at Continental Tire.
Continental Tire introduced a new strategy this year — asking its signed athletes to distribute the branded content exclusively on their channels.
"By putting the content out earlier (Before March Madness), we extend the life of the pieces and can capitalize on the peak interest in college sports, the teams and the athletes," Beierwaltes said.
Working with a NIL athlete can be beneficial to capitalize on March Madness's popularity and passionate college sports fans, said Nicole Penn, CEO of EGC Group, a brand agency.
"Since NIL athletes are considered up-and-coming stars, fans are especially drawn to their backstories and will invest themselves in the athlete's rise to success," Penn said. "It's a 'I was there from the start' syndrome that fans relish and they'll emotionally invest themselves in that athlete's career so having touchpoints to those athletes outside the court itself is appealing to them."
Great Clips has secured NIL deals with two college basketball standouts, Matthew Mayer (forward, University of Illinois) and Caroline Ducharme (guard, University of Connecticut), to encourage fans on social media platforms TikTok, Instagram, and Twitter to go "hats off" for March Madness. Fans are encouraged to post photos and videos of their best hat flips online or on social media from March 10-19 for a chance to win tickets to the Final Four and National Championship.
The brand launched the campaign the week of March 7th — before the tournament — "to avoid competing with action on the court," said Lisa Hake, vp of marketing and communications at Great Clips. And Mayer and Ducharme recently visited their local Great Clips salons for pre-tournament haircuts — experiences that were captured for content posted across social media channels.
Hake did not provide any specific figures for the amount of advertising spent on this year's tournament, however she said that nearly 20 percent of the total amount of advertising expenditures went to digital and social media platforms such as TikTok, Twitter, and Instagram.
Harnessing social media
Social media channels should also be used differently.
TikTok, for example, allows fans to develop an emotional connection to the team and players by revealing content before and after games, while Twitter allows them to discuss the games as they happen, said Natasha Sinagoga, VP of local sales at Ampersand, a TV ad sales company. "Ancillary content in and around the game is vital for sports teams and their brand partners to have a 360 experience with their fans," she said. "This tournament allows brands to reach a broad spectrum of audiences that are typically not watching a lot of TV."
Pizza Hut's nostalgic play is part of a broader strategy to bring back products fans are used to, including its recent revival of the Big New Yorker pizza back on Feburary.
"We wanted to bring something extra to pizza night for our customers and felt a combo of a limited time basketball and a new product would do just that," said Pizza Hut's CMO Lindsay Morgan. adding that Pizza Hut wanted to leverage NCAA's partnership this year as they continued to build on their nostalgia offerings, including the recent revival of the Big New Yorker pizza.
It's unclear how much Pizza Hut spent on this and Morgan declined to specify. According to Pathmatics data, the brand spent a little over $64 million on advertising in 2022. The data also showed that $12.9 million was spent on Facebook, $9 million on Twitter, and $5.6 million on Instagram.
ESPN is using social media to give fans who correctly pick the champion a chance to win a share of $75,000; 10 winners will take home a $5,000 grand prize. And the sports network has an AR filter on Instagram and TikTok.
"The campaign is making a big push across platforms through tipoff of the men's and women's games," said Seth Ader, vice president of brand marketing at ESPN. He declined to say how much the ESPN was spending on marketing.
https://digiday.com/?p=493474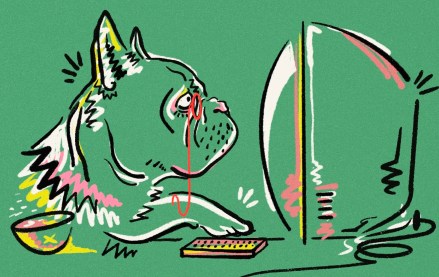 October 2, 2023 • 7 min read
•
•
When it comes to agencies, both of Meta's older sibling social media platforms may be past their primes.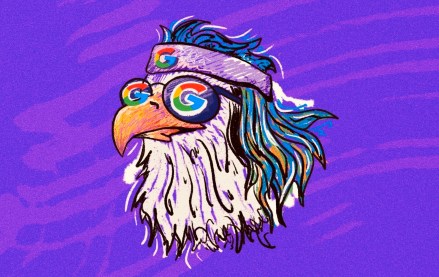 October 2, 2023 • 3 min read
•
•
The legal battle sees Apple and Google et al attempt to conceal their inner workings, developments that mirror the experience of their media customers.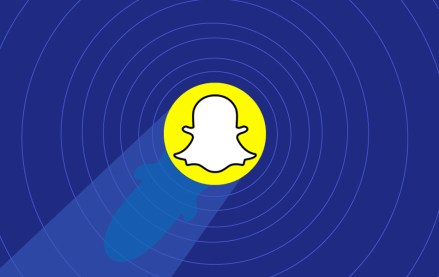 September 29, 2023 • 3 min read
•
•
"We are not diminishing the importance of AR," he said. "In fact, we are strategically reallocating resources to strengthen our endeavors in AR advertising and to elevate the fundamental AR experiences provided to Snapchat users."