PR agencies cope with change as more brands take PR in-house
January 11, 2019 • 4 min read
As more brands build in-house marketing capabilities, PR agencies are grappling with a new market reality as more communications work is done internally.
Compared to in-housing programmatic or media buying, bringing PR in-house is a much easier, not to mention less expensive, of a commitment. There's also a push away from working with PR firms as they are known for passing even large clients off to greener employees. "Companies have been burned by PR firms a lot," said a publicist at a PR agency in a Confessions with Digiday this week. "You get a lot of smoke and mirrors and bullshit from agencies."
"If one of your corporate strategies is to in-house more capabilities, then it is a no-brainer to in-house more of your PR capabilities," said David Tovar, svp of corporate communications for Sprint, which operates a 20-person in-house PR team. "It's less expensive, drives greater accountability, improves performance and it's far easier to look across the table and speak to an employee than try to reach an agency."
While PR agencies maintain that their overall businesses are not impacted, the growth of in-house PR is changing how traditional PR agencies work with their major clients. Executives at PR firms said their firms either take on the role of strategy consultants or become buried in specific campaign work, helping brands' internal teams with often mundane tasks like drafting pitches or social media outreach.
Thirteen-year-old public relations firm BerlinRosen, which works with brands like Samsung, Nike and Alphabet, is positioning the firm as one that won't just craft emails to journalists but work with brands as an overall strategic adviser. As brands can manage more in-house, they need another pair of eyes that can handle complex needs that verge outside of a traditional PR firm, said Dan Levitan, evp at BerlinRosen.
"There's still some clients looking for the soup to nuts — they want you to do it all," he said. "But what most really need is a strategic thought partner."
Other brands with internal PR teams might have the strategy down, but lack the bodies needed to do all the laborious work it takes to promote a campaign, so PR firms are stepping up to be those bodies.
"There are things internal teams struggle with, including media relations, where they often don't have the time and resources to do the pitching and follow up and lean on our expertise to handle," said Scott Allison, global chairman and CEO of Allison+Partners, which works with brands like Toyota and Seventh Generation.
Some executives at PR firms said they prefer working with companies that have internal PR teams. "You're talking to someone who speaks the same language as you," said Taryn Langer, founder of Moxie PR. 
PR firms also see an opportunity to help their clients build out their own PR teams. Like ad agencies that have taken on headhunter roles to help clients build out their internal creative teams, PR agencies are doing the same on the PR side. For those companies building out internal PR teams, finding the right talent and determining how to manage them, is as imperative when it comes to PR as it is for any other piece of marketing being positioned internally, and there can be just as many talent struggles.
BerlinRosen is increasingly finding clients seeking them out for their expertise to build their own internal PR teams. Often the ask comes as clients are working with the firm on PR campaigns. The firm is going all in — for clients, it will put together job descriptions and a hiring plan, and offer guidance on everything from what skills the client should be looking for to how much they should be paying their talent.
Levitan is not concerned that this will push business away. In the past two years, he said BerlinRosen has worked with a dozen companies in building out their in-house PR teams and the majority have continued to work with the firm. From 2016 to 2017, the firm helped Alphabet's Sidewalk Labs build its internal communications team, and the company remains a client as they work to design a high-tech urban district in Toronto.
"As the industry changes, you need to play whatever role clients need," said Levitan.   
Large brands with dedicated PR teams still rely on PR firms that specialize in reaching certain markets.
Mastercard, for instance, which operates the majority of its PR internally with an 80-person communications team, will turn to its PR agency of record Ketchum for specific campaign work. When Mastercard signed on to be the first global partner for esports company Riot Games, for instance, it turned to Ketchum to market the campaign as the firm has more relationships in that world, said Christine Elliott, evp of global communications at Mastercard. Whether or not Mastercard decides to use a PR firm, also depends on location. If Mastercard is operating a global campaign, it might turn to a PR firm that operates specifically in individual countries. "When you get into cultural nuances, it's better to have it in their own market," said Elliott.
Mastercard's content lab Storylab sits within its communications team so it can merge digital strategy with PR outreach. Elliott said it would have been "very difficult" for Mastercard to create its in-house content studio Storylab without already having a dedicated communications team.
https://digiday.com/?p=317934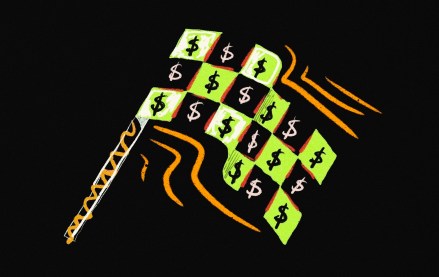 September 26, 2023 • 3 min read
With three Grand Prix races in the U.S. this year – Miami this past May, Austin in October and Las Vegas in November – the interest from U.S. marketers in Formula One has increased this year, according to agency executives, who say they expect that growth to continue next year.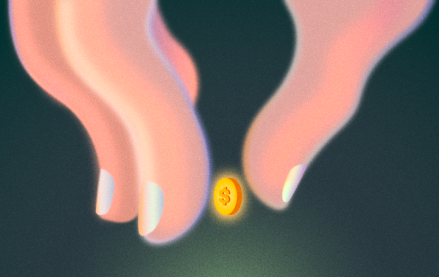 September 26, 2023 • 6 min read
A Digiday+ Research survey found that brands and retailers report using Facebook less over the last few years, all while the platform's value to their revenues and brands has increased.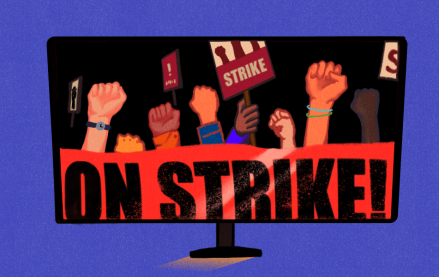 September 26, 2023 • 5 min read
The timeline for a return to business as usual – whatever that may mean now – is yet to be determined.