Confessions of a PR person: 'Companies have been burned by PR firms a lot'
January 8, 2019 • 4 min read
•
•
This article is part of our Confessions series, in which we trade anonymity for candor to get an unvarnished look at the people, processes and problems inside the industry. More from the series →
Brands are not only in-housing their creative and media buying, but also PR, and sometimes they're not afraid to recruit from their own firms. For the latest installment in our Confessions series, in which we exchange anonymity for honestly, we spoke with a publicist who, after 10 years of working at various public relations firms, was poached by a client to move in-house. 
Why do you believe brands are bringing more PR in-house?
Companies have been burned by PR firms a lot. You get a lot of smoke and mirrors and bullshit from agencies. Clients are promised the world a lot of the time. I've worked at very large PR firms, and they will bring in the big guns to close the business, and then that's passed off to the younger people. Executives earn their trust and then ride off into the sunset and let account executives or supervisors run their accounts, even with big clients. That was always strange to me. It has been my show most of the time.
Companies have always had some sort of PR in-house. How is it different today?
I've been in PR for 10 years now, and it's growing tremendously. Before, companies had a team of one or two handling everything and anything, with PR sprinkled in. Now, there are people that own arsenals. Someone might be strictly media relations in-house or strictly partnerships and collaborations or influencer relations.
You were working at a PR firm with a client that poached you to work for them.
Yeah, I got really close to the head of comms at the firm's largest client. I would say it was about a month into me working at the PR firm when this client began to poach me for their in-house team for a director of communications role. They needed someone to have their pulse on the entertainment and streaming space, and they give an offer.
But you turned them down?
Yeah. I heard that the politics at this company were pretty savage, that it was a little bit of a shark tank there, and it seemed like there was this dartboard mentality: "Let's throw something at it and see if it sticks" kind of thing. That freaked me out. I ultimately decided that it wasn't the best decision for me. Initially, I was also on the fence for a while because I didn't want to get sued for going to them. At the PR firm I was working at, I signed a non-compete.
Was the brand concerned about the non-compete?
The way it was positioned to me by the brand is that they would figure it out from a financial standpoint. They would pay the founders of the firm if need be. They looked at it from the viewpoint that they were the PR firm's largest client (and they were from a billing perspective). They also thought that it would help the firm because if I was working for them, they would have that inside person because there was still some education the firm needed.
What would have been the appeal of working in-house?
Everything I've heard is that it's a lot easier rather than spreading yourself thin across five or more clients. At one point at an agency I worked at, I had 12 clients at one time. It was madness 24/7, trying to keep the wheels on the car. You also normally make a bit more when you go in-house over an agency role.
How much more would you have made at the client?
The offer they gave me was around $175,000 plus bonus. I was making $150,000 at the agency I was at when the offer came in.
Would you ever move client-side?
Everyone in PR has that end game. You grind out on the agency side. You move up the food chain to work with household brand names, and then, when you hit your 30s, you make that decision, whether you want to be a lifer on the agency side and move up the ranks further and become an svp or partner, or have a cushier gig in-house. But if I do go in-house, it has to be with a company that has their ducks in a row and are buttoned up. The perfect role with the right financials hasn't come across my lap yet. It has been one or the other up to this point.
https://digiday.com/?p=317377
November 30, 2023 • 2 min read
WorkTok, or CareerTok, is in full force. Combined, those hashtags on TikTok have over four billion views and it is benefiting Gen Z.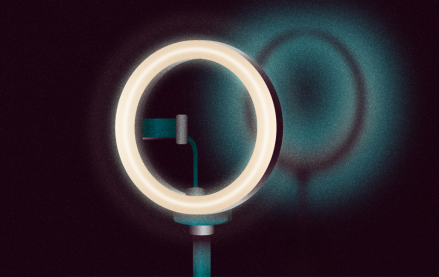 November 30, 2023 • 5 min read
In this week's Digiday+ Research Briefing, we examine how brands have been upping their TikTok investments this holiday season, how Lyft and the MSG Sphere are positioning themselves as ad opportunities beyond OOH, and how publishers are committing to building their events businesses in 2024, as seen in recent data from Digiday+ Research.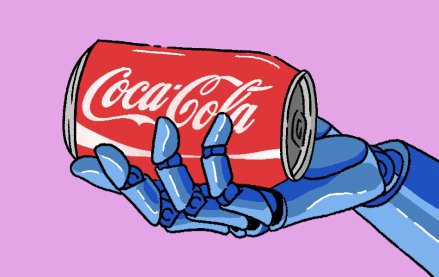 November 30, 2023 • 4 min read
The beverage behemoth believes that if it can offer an interactive, easy-to-use tool that appeals to consumers, particularly younger tech savvy consumers, it can help the brand retain relevance.