Brands wanting to handle more marketing internally find staffing challenges
July 5, 2018 • 5 min read
•
•
When Bayer began searching for an analytics and programmatic lead for its team of internal strategists in mid-2017, Joshua Palau, vp of digital strategy and platforms at the pharma giant, reviewed 25 applicants, but only three qualified to advance to the interview stage. Hiring is proving to be a challenge for Bayer, as it seeks to take more marketing in-house and more than double its existing 10-person team by the end of the year.
"We have a strong opinion on the types of people we want, and those are the people who understand how these marketplaces work," said Palau. "It's a combination of having people who not only have the right skill set but also client-side experience. Clients — especially ones as big and established as Bayer — can be very different if you came from a startup or agency, so cultural fit becomes a bigger consideration sometimes."
Like Bayer, companies bringing more marketing resources in-house are struggling to find the talent they need, with a range of reasons why, from making sure a person fits the culture to archaic human resources systems to finding talent outside of a few coastal cities.
Tired internal operations can play a big part in delaying the hiring process. When it comes to recruiting for teams, some companies have a general HR department that recruits for the company as a whole but lack a person or team dedicated to finding people specifically for the internal agency. This leads agency heads to resort to their own internal networks to find the people they need. While this might be effective, one executive, who asked for anonymity, said a single post to LinkedIn asking for referrals returned at least 10 potential options. This person said their network is siloed from all varying degrees of talent such as junior talent.
Even The Wonderful Company, whose internal full-service agency has existed for 11 years working on the company's portfolio of brands including Fiji Water, Teleflora and Wonderful Pistachios, and has talent seeking it out, has needed to separate its recruiting efforts from the company's HR department, according to Michael Perdigao, president at The Wonderful Company and head of Wonderful Agency.
Perdigao said the company's HR department didn't "understand the creative needs" of the agency when it came to hiring media buyers and creatives. So, a year and a half ago, the agency hired Marisa Ruiz to head up recruiting efforts for the internal agency alone. Her background as a recruiter at several ad agencies, including senior talent acquisition manager at SapientRazorfish and talent director at Havas Worldwide, gives her a network of contacts she pulls from to find the right talent.
"It makes it a lot more efficient to have someone devoted to talent acquisition in our space," said Perdigao. Today, of the 150 people who work at Wonderful Agency, 95 percent come from traditional ad agencies, said Perdigao.
Still, not all companies are interested in hiring from agencies anymore, believing they no longer bring in the best talent. While this is motivation to move in-house, it also cuts out an additional path for talent discovery. One executive marketer who works at a national company claims that platforms and tech companies like Apple, Facebook and Google get the best digital and media talent, so "why even look at ad agencies anymore?" The problem then becomes competing with the high paychecks and other incentives like shares tech companies often give employees, this person said.
The administrative work behind the hiring process also hinders lot of companies. An executive at a large international company pointed to speed as a major factor in what is holding up their company from hiring in-house positions they need, saying that hiring even five people in search by the end of the year would be remarkable with all the paperwork the company would have to execute initially and then continue to manage.
Another issue that shouldn't be overlooked is location. Companies that are not located in major cities like New York and Los Angeles are finding it significantly harder to find the talent they need for any open positions on their in-house teams.
One marketer, who is recruiting for an international company's new in-house team for both media buying and planning roles and creative roles, said that even being based in New Jersey with its proximity to New York is a challenge. "While I do have people on my team who love working out here because they don't have to commute to the city," said this person, "there's still a lot of people who want to live and work in New York."
The competition for top talent, even in avenues beyond in-house agencies, has been pushing companies, which have strategically grown away from the spotlight, into the central hubs of major cities. It's a primary reason why McDonald's moved its headquarters in June from a suburb outside Chicago back to the city after 47 years. At the opening, McDonald's CEO Steve Easterbrook welcomed McDonald's employees, saying, "Now that you're here, we're not letting you go ever again." And in May, GE moved away from the Connecticut suburbs to Boston in an effort to be closer to graduating students.
Of course, having a central location is also a double-edged sword. Companies located in the heart of a city have to face a larger swath of competition. Wonderful Agency, for example, is not only working to win talent from other ad agencies in Los Angeles but also from movie studios and entertainment companies. "It magnifies the fight for talent," said Perdigao. "There's just a lot more opportunities for good creative people to find a home."
At the same time, being in Los Angeles gives the company an advantage when hiring people out of state or out of country. "It doesn't seem so scary to move to a big market because, if for any reason things didn't work out here," said Perdigao, "they're in a space that affords them other opportunities."
https://digiday.com/?p=293843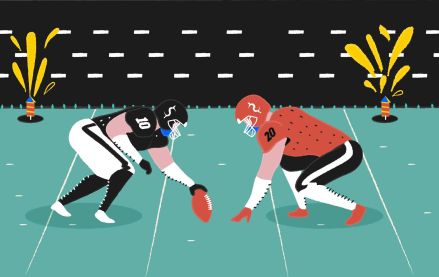 December 6, 2023 • 4 min read
In response to this challenge, the NFL's Detroit Lions have adopted a proactive strategy, introducing an extra channel for their local NFL broadcast. The objective is to broaden advertising opportunities, leverage direct-to-consumer distribution, and establish stronger connections with local fans, with the ultimate goal of increasing preseason viewership.
December 6, 2023 • 4 min read
It's been over a decade since the most recent entry in the wildly popular "Grand Theft Auto" series came out in September 2013, meaning anticipation for "GTA 6" has been building for years. Rockstar titled yesterday's trailer as "Trailer 1," making it clear that the company is poised to launch a massive marketing campaign in the lead-up to the game's 2025 release.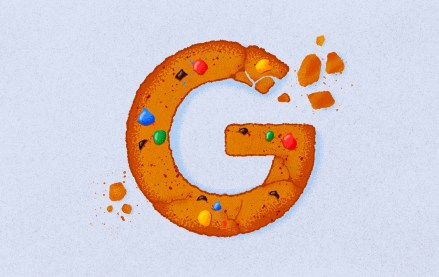 December 6, 2023 • 4 min read
A healthcare client that decided to scrap all conversion tags and cookies within weeks provides a case study for what will likely be a common experience in a year's time.