How Poshmark's wholesale portal propelled the marketplace to profitability
July 11, 2017 • 4 min read

The second-hand apparel market's online renaissance was closely followed by a shake out. In a boom, companies like Tradesy, Threadflip, ThredUp and The RealReal popped up to provide a digital space for people to sell clothing from their closets. Just as quickly, weaker players buckled under pressure from the competition and shuttered.
The problem: There's a finite amount of stuff living in people's closets and simply not enough inventory to supplement multiple major sites.
Poshmark, however, came up with a business proposition that let it skirt the same limitations competitors faced. Rather than positioning itself as a reseller site, it took its mobile-only interface and peer-to-peer marketplace and pitched a "social selling community."
To power that community, it launched a wholesale business in late 2015.
"We want to become the Salesforce for fashion, and the way to get started is to start with closets," Tracy Sun, vp of merchandising and co-founder of Poshmark. "But it's a pipeline for professional sellers, which is why we don't talk about ourselves like a resale space."
For Poshmark, which has 2 million self-reported registered sellers, betting on wholesale appears to have at least contributed to a major year-over-year spike in sales. According to TechCrunch, Poshmark is on track to double its revenue in 2017 to $100 million, up from $50 million in 2016. It also noted the company is now cash-flow positive.
It's a rare success story for the competitive industry, and the key is that Poshmark has long thought outside of the closet. Sun said she first observed as sellers began doing just that: They were making trips to stores like Nordstrom Rack and T.J.Maxx, specifically in search of items to sell on their store.
Rather than letting all of that inventory be outsourced, Poshmark launched a Wholesale Portal, an invite-only platform that connects retailers with verified sellers. (To buy from the Wholesale Portal, sellers must have completed at least 10 transactions and have a 4.5-plus rating.) Wholesale retailers like April Spirit and Function & Fringe can sell items in bulk to Poshmark sellers, who then sell the inventory in their Poshmark boutiques, just like any other wholesale relationship.
It's a savvy move for Poshmark. It expands the sellers' business beyond pre-owned clothing, and it also brings wholesale purchases that were being made through other retailers under Poshmark, driving the bottom line. When those items are later sold through the site, Poshmark earns 20 percent commission.
The Wholesale Portal also infuses a sense of newness to the platform. Unlike items bought elsewhere and resold, wholesale items don't get the "new with tags" descriptor; they get a "retail" tag, which guarantees the items have never been worn nor owned. That's a big differentiator for an online reselling platform that doesn't specialize in luxury, where items have a higher inherent value.
"There are so many pain points that you have to consider in the non-luxury reselling space: the condition of the product, how re-sellable it is, its value — and is the customer going to actually want to buy it used?" said Caryn Neary, founder of fashion incubator Bene Rialto. "When you're buying a luxury item, even secondhand, you're investing. The lasting value of anything else is much less."
Sun said that Poshmark's current challenge is convincing more retailers to work with a "user-generated selling" platform that puts the trust in the hands of its millions of sellers.
But even if retailers warm up to the idea, the Wholesale Portal doesn't necessarily mean more money for everyone. Blogger The Posher surveyed almost 400 fellow Poshmark sellers last summer to gauge thoughts on the wholesale marketplace. The consensus: Poshmark's wholesale prices were steep, there were too many sellers shopping from the same pool and it was hard to make a profit off the inventory, considering Poshmark takes a cut, and that competition to sell the same items meant prices must often be slashed.
"Given that Poshmark wanted to help [sellers], encourage expression and make some money, the results are bad," the blog post read. "It hurts [sellers] and hurts the individuality of closets, and those two together seem like a bad way to make money."
The blogger Posh Power Seller wrote in a post that while it wasn't a perfect system, the Wholesale Portal was a way to introduce new sellers to retail. Sun said Poshmark's priority was supporting the sellers' businesses and that the company was working on a consignment store offering, as well as a program that would help sellers launch private-label lines.
"We're focused on helping women build fashion businesses. We're launching more and more tools for our sellers to sell whatever it is they want," she said.
https://digiday.com/?p=245200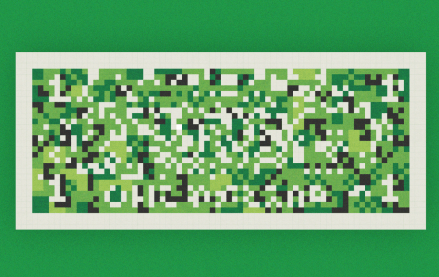 September 21, 2023 • 3 min read
Ducati has legitimate reasons to investigate Web3 tech as a marketing tool. Building a community of Ducati enthusiasts, or "Ducatisti," has been a core element of the brand's marketing for decades.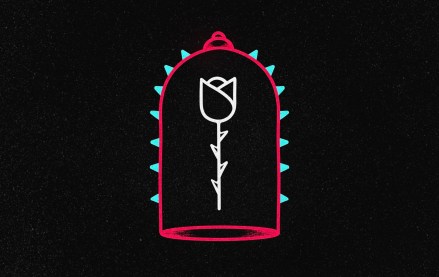 September 21, 2023 • 5 min read
In this edition of the weekly Digiday+ Research Briefing, we share focal points from Digiday's recently released reports on agency and brand confidence in TikTok, and on how publishers are making Instagram work for them.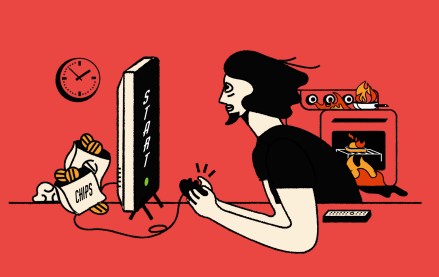 September 21, 2023 • 4 min read
While this is the first gaming related livestream Fandom has done with Instagram, it's part of a bigger push to celebrate and embrace the vast gaming community among the Gen Z demographic thriving on Instagram's platform.