Outsourcing giant Wipro has a $450 million agency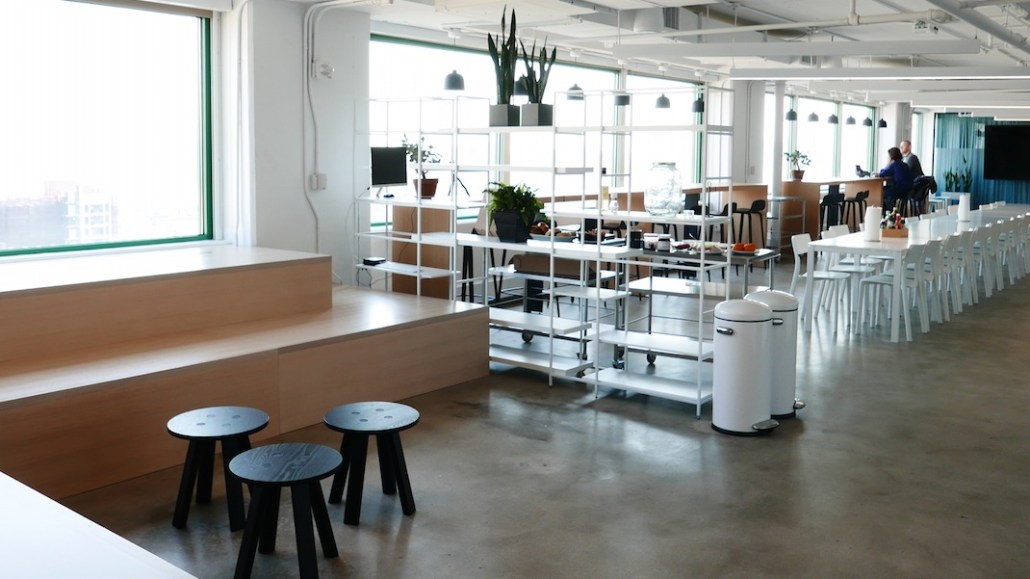 Count one more new agency entrant that can boast serious scale. Over the last few years, Wipro, the software and outsourcing giant based out of India, has slowly put muscle behind Wipro Digital, its agency and design services arm.
Last week, it announced the acquisition of design agency Cooper, enhancing the agency services capabilities it started building with the 2015 acquisition of strategy and design agency Designit.
Wipro Digital is on a growth tear: Overall, the company boasts 600 design and creative employees, plus just over 2,000 working in engineering. While Wipro doesn't break out Wipro Digital from its overall revenue results, Wipro Digital global head Rajan Kohli said "digital business," which includes the agency services plus some mobility and cloud work, accounts for 23.5 percent of revenue — about $458 million — up from 17.5 percent in the same period last year.
Wipro, a $7 billion company better known for software export and outsourcing services than creative chops, hopes to combine its engineering talent — largely based in India — with creative and design services from its new acquisitions, creating an "end-to-end" solution similar to what consulting giants like Accenture promise in the U.S. "If a client just wants to solve a tactical design problem or launch a marketing campaign, several agencies can do it," said Kohli. "But if a client wants to create a minimally viable product, a design, a prototype, and then connect into enterprise and applications, very few companies can."
Kohli also touts Wipro's global scale. For example, he spoke on the phone from Australia, where he was working on a project with an Australian client that a Spanish company recently acquired. Now, the client has hired Wipro's Spanish and Australian design studios.
Wipro Digital will not disclose clients publicly, but it's working with sectors including audio and consumer goods.
Kohli said three years ago, the company noticed more clients asking for help with tech and software, but also with needs in marketing and design. "We saw that there was more and more business getting involved with tech decisions, and tech was becoming important to every decision business made — designing a new product, making a product, marketing a new product," he said. "Hence, business and tech execs were coming together to make decisions." Plus, legacy applications where Wipro had made its money were shrinking as more was moving to the cloud. Wipro needed to pivot.
One big shift has been a "client-mining" strategy, where Wipro Digital can approach clients that are already working with Wipro to add on agency services. In its fourth-quarter earnings call, Wipro CEO Abidali Neemuchwala said the idea is to capture "downstream" needs for existing Wipro clients. "Wipro Digital has scaled significantly over the past few years since its inception," he said.
Wipro's move into the space is interesting, especially considering that Kohli considers Accenture its biggest competitor. Accenture, along with other big business or consulting firms getting into services, has also taken the acquisitory approach, snapping up 15 agencies in five years to create offerings spanning creative advertising, commerce and marketing operations. Like Wipro, these giants have grown by upselling their parents' existing clients.
But culture counts: Accenture Interactive, for example, has made it a point to focus on being more agency, less consulting. Wipro Digital is doing the same: Kohli said the agency is also testing new ways to hire, putting less of an emphasis on formal tech education and using hackathons to recruit. The agency now has "several" people with agency backgrounds and is adding more data and ad tech for campaign fulfillment. The difference is it seems to have put an increased emphasis on design thinking.
"It's a global trend," said Designit CEO Mikal Hallstrup, noting that since the Wipro acquisition, Designit has landed bigger clients and done work like creating "design labs" for large Fortune 500 companies or helping them with user experience. "The whole world is getting into the design mindset. It's become very influential."
It's part of a pitch that's likelier to sway CMOs who think of Wipro as a tech company, especially when you add in the obvious cost savings that can be expected from using cheaper talent in markets like India to create work and obvious economies of scale. "There are a lot of dollars spent by our clients in marketing," said Kohli. "Dollars are shifting in where they're spent today. We definitely want to be in that flow."
Image: Wipro offices in Brooklyn's Dumbo neighborhood