'At one point, we did brochures': Confessions of an agency-turned-consultancy creative
Consulting firms are acquiring creative ad agencies in an effort to own the creative services business and supposedly cement relationships with the entire C-suite. But for former agency execs, adjusting to life inside consultancies can be difficult.
In our latest edition of Confessions, in which we exchange anonymity for candor, a creative whose agency was bought by a major consultancy told Digiday how while it meant better corporate benefits, it also meant a lot of confusion. Edited highlights below.
How were you told about the acquisition?
We knew for a while we needed some money and more resources so we could pitch bigger clients. But when it was announced, through an all-staff meeting, that it was a consultancy buying us, we were kind of shocked. None of us knew it was even on the table. One of the things that brought us to the agency was that it was an independent agency. [With the] consulting firm, everyone was unhappy. The consulting people came to talk to us, and a couple of them ended up being in the office almost daily, which is when people got kind of apprehensive. I know people make fun of this, but it's true about the suits. They were all in khakis or slacks or suits. I mean, they could have tried a bit. 
So why do you think they bought your agency?
The consultancies are trying to own the C-suite. The CEO, CTO, CIO. And when it comes to the CMO, they didn't have a credible offering there. I do think that building their internal agencies got them somewhat far. But it is true that it is very hard to get creative people to work at a consultancy brand. The work is just bad and often boring. The thing is the only metric a lot of them have is how big they are. But largest is a little "who cares" in the agency world. So the only way is to buy us. 
What happened during the course of the few months post-acquisition?
It's fascinating to see how little the consultancy knows the agency business. They think all the same people do the same thing. So basically, right at the beginning, anytime the word "creative" came up, it was that we should do it. Whereas in the agency world, holding companies know an agency's place in the world. They understand a direct-response agency vs. loyalty vs. shopper agency. They're not trying to turn a big brand agency into a CRM agency. They're not trying to make an agency something they're not. That's where things start to fall apart.
How did people react?
At our agency, what got people excited was working on big emotional work that changes people's perception of brands. But a consultancy's primary metric is revenue growth. The issue is it's completely at odds. I remember in the early days it was such a disconnect, people wanted to work on the things in the world people will point to and say, "That was brilliant." But all the work we got in the early days was bottom funnel. We were doing banner ads. In a world where we used in charge of our own destiny, we'd say, "We are unfortunately not the best partner for you." But we were no longer in charge of our own destiny. But in the world of consultancies, where every dollar is equal, we weren't able to turn away business. At one point, we did brochures.
Did people leave?
We had 60% attrition in the first six months. It's a problem inside creative agencies where you're only as good as your last big hit. If nobody is going to see what I do, does it exist? Also, consultancies have very different contracts, where everything is confidential. Nobody has this concept of credit.
Did you get more money?
I was supposed to get some more. We got our base as the same, but all the comp was in bonus. I was making $80,000 at the agency with maybe a $10,000 bonus. Once they bought us, I was supposed to be making $100,000, but then with another $50,000 as a bonus. But then raises got delayed six months. And the trade-off was getting sucked into the consultancy machine. But I also got great health care. I got a new laptop. I got a new cellphone. We got great new fancy human resources.

What happened to the raise?
We had no work to do. We were wasting time on pitches we weren't going to win. And because we weren't doing work, they kept delaying the raises too. I had no way of showing them what I was doing to deserve a raise. I went to my boss. My boss's boss. Nobody could help. I don't know what to do. But also, having a consultancy on my resume isn't some huge get either.
https://digiday.com/?p=333003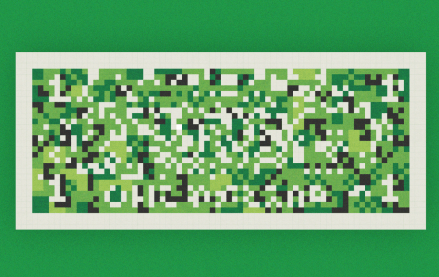 September 21, 2023 • 3 min read
Ducati has legitimate reasons to investigate Web3 tech as a marketing tool. Building a community of Ducati enthusiasts, or "Ducatisti," has been a core element of the brand's marketing for decades.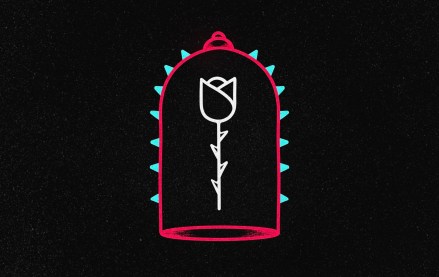 September 21, 2023 • 5 min read
In this edition of the weekly Digiday+ Research Briefing, we share focal points from Digiday's recently released reports on agency and brand confidence in TikTok, and on how publishers are making Instagram work for them.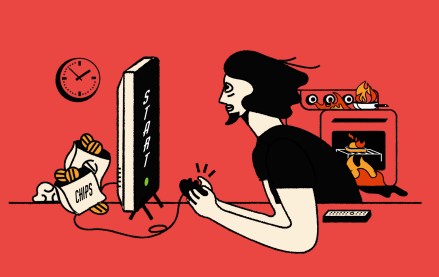 September 21, 2023 • 4 min read
While this is the first gaming related livestream Fandom has done with Instagram, it's part of a bigger push to celebrate and embrace the vast gaming community among the Gen Z demographic thriving on Instagram's platform.