'On a lot of people's minds right now': DTC startups are in a holding pattern until after the election
October 30, 2020 • 4 min read
•
•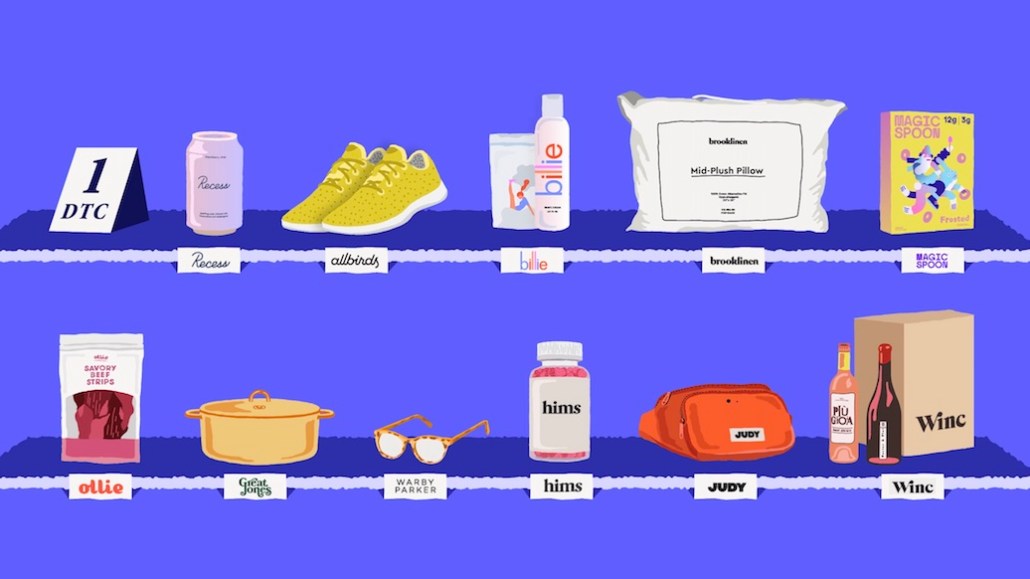 Ivy Liu
This is the latest installment of the DTC Briefing, a weekly Modern Retail column about the biggest challenges and trends facing the volatile direct-to-consumer startup world. Join Modern Retail+ to get access to the DTC briefing — as well as all articles, research and more.
One of the dominant moods of 2020 has been paralyzing uncertainty, and it's been particularly prevalent this week as Americans wait for the results of the presidential election.
The election isn't the only thing on direct-to-consumer startup executives' minds — after all, once the election is over, Black Friday is right around the corner. But Election Day also can't be business as usual. Some startups are pausing or scaling back their advertising spend on digital platforms — particularly on Facebook — as they wait to see how the election plays out. That's because as political ads flood Facebook, they're anticipating ad costs will rise. But they're also just anticipating that people aren't going to be in the mood to buy new clothes or furniture.
If this year has taught DTC startups anything, it's that that they need to prepare for the unexpected, and not bombard people with ads in times of heightened anxiety. Even though Joe Biden has a clear lead in polling, people around the country are still going to be obsessing over whether Biden or President Donald Trump win until a victor is declared. And until the election is over, companies are are realizing that they need to watch their ad spend cautiously.
Michael Wieder, co-founder of toddler and baby product brand Lalo, said that his company has been cutting back on its advertising budget since the beginning of October, and plans to ramp it up sometime after Election Day. "We don't think it's necessary to compete in this ad environment, and it isn't effective," said Wieder. "The election is on a lot of people's minds right now."
"With our clients, we're kind of just planning on sitting out Monday and Tuesday — and maybe Wednesday," said Brandon Doyle, founder of Wallaroo Media, which works with DTC brands like Cotopaxi and Rhone.
The biggest increase in political ads came in the past few weeks, as the Biden and Trump campaign rushed to get in more ads a week before the election, after which Facebook said it would not allow any new political ads. However, older ads are still allowed to run between now and election day. 
With so many more mail-in ballots being cast this year, which some counties are waiting to count until Election Day or the day after, there's a potential that the election results still won't be known on November 4. So buyers aren't given a hard date as to when they will scale ad spend back up "We're kinda playing it by ear," as to when to resume ad spend, freelance media buyer David Herrmann said in an email. He said that three of his clients decided to pause their Facebook advertising spend roughly ten days before the election, and plan to resume spend potentially two days after.
Then there's the fact that many startups are closing their offices on Election Day — including their warehouses and/or retail stores. As such, running paid advertising might not be the most effective on a day when they can't fulfill orders. Lalo is one such startup that is making Election Day a paid holiday for its employees, and is also putting an away message on its customer service chat encouraging customers to vote, said Wieder.
Some chief marketing officers at DTC startups, like Prose's vice president of growth marketing Guilhaum Ceccaldi, had previously told Modern Retail that they would wait to finalize their holiday marketing plans until after the election had passed. That's because the election will have a significant bearing on what mood consumers would be in. "We are working on four different scenarios for the holiday season, depending on whether we want to emphasize Black Friday slash Giving Tuesday moments, depending on how we could adapt to social unrest movements," said Ceccaldi.
For his part, Wieder said that once the election results become clear, it still won't alleviate the the biggest issue Lalo, and other DTC startups faces this holiday.
"The pandemic doesn't go away, that's the most important piece right now," he said. "We can't ignore this holiday season how many families are grieving, how many families are without jobs and don't have the same discretionary spending for gifting…and I think it would be remiss for any marketer or business leader to forget about that."
https://digiday.com/?p=382268
December 8, 2023 • 3 min read
For Atlas Creative, expanding into Roblox is not solely a play to scale up. The company believes there are concrete benefits that will come with having a hand in multiple metaverse platforms.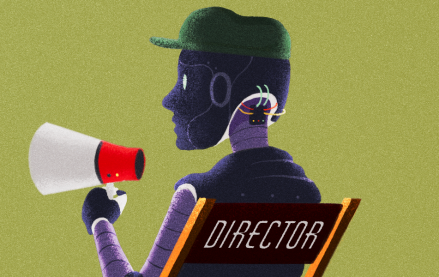 December 8, 2023 • 5 min read
Since ChatGPT became a breakout hit, the names of numerous AI companies and products have entered the cultural vernacular.
December 8, 2023 • 4 min read
Even as linear TV ad spend declines, 23andMe is reinvesting in the channel to boost brand awareness.