Last fall, Lyft ran a media review. The pitch involved multiple rounds, and the company met with agencies over the course of three months. At the end of that time period, the ride-sharing company went radio silent.
"There was no tangible outcome," said a source familiar with the pitch. "All we could do was speculate as to why."
Lyft isn't alone. This year, Maserati asked creative agencies to submit proposals for project-based work through an online portal with the promise to respond within two weeks. It's been over a month, and agencies have yet to hear the results.
And at GNC, in the midst of a media review, the company made executive leadership changes and never got back to agencies who had pitched the business. GNC, which spent roughly $14 million in media last year, ultimately awarded the business to Empower.
(Lyft and GNC did not respond to a request for comment. Maserati said it didn't have anything to share currently about its pitch.)
Agencies are complaining of being "ghosted": clients putting them through rounds, which take up resources and time, and then just never getting back to them. And while it's always happened to some extent, some sources say the windows between hearing back from clients have become longer — with many going quiet altogether.
Silence is part of the typical back and forth of negotiations, as a client negotiating with a potential agency is usually working to get the cheapest possible rate and until the client has secured a deal it won't cut the other agencies loose. The delay in communication can also come from a lack of organization from clients who don't talk to agencies about fee structure, staffing proposals and contracts before getting further along in the pitch. But disappearing altogether without giving the agencies any context or updates about whether that business was awarded has an impact on agency-client relationships, and agencies in general. And this is happening as the marketing function within big brands is under greater scrutiny, with the role of the CMO evolving or disappearing, and procurement getting more involved in the agency-client relationship.
For agencies, the effects are varied. It can hurt morale for agency employees to spend hundreds of hours on pitches that go nowhere with no real outcome. And agencies are already facing more uncertainty now, with a business model dependent on clients paying agency fees who are now keen to pay later and later while facing pressure from more consultancy competition. That makes spending on pitches where they may be ghosted riskier, as agencies are spending significant money to pitch new business. At the same time with the potential shift of the client-agency model, as more work goes project-based, with clients less invested in project-based pitches, more ghosting can happen.
"Ghosting happens to everyone," said Ann Billock, partner at search consulting firm Ark Advisors. 
The cost of ghosting
Pitches typically run three months with hundreds of hours spent on a project. Employees all throughout the agency — creative, strategy, communications, art directors, researchers and more — will spend time on a pitch, often putting in late nights and weekends. If clients are conducting chemistry meetings with agencies where travel is involved, the agency will need to shell out for flights and accommodations.
All of that adds up. It's not just the travel, the resources or the hours spent but content creation that can contribute to the cost of pitching for agencies, which can range anywhere from $20,000 to $90,000 to even in the hundreds of thousands, according to agency and search consultant sources.
The impact is not just monetary. "Ghosting and [bad] brand behavior is a killer for morale," said an agency source. "People get excited to work for a brand, pour their heart into it in an upfront pitch and have to fight gladiator style for what has turned from AOR roles into smaller, fragmented projects."
Project-based work
As marketers have worked to trim the number of agencies on their roster, some have opted to work with agencies on a project basis.
"In a project-based situation you're more likely to see ghosting," said an agency source, adding that there isn't a lot of ghosting for AOR relationships. "There isn't the same investment in the relationship, and there's an expectation that it's more of an exchange."
That view of the project-based relationship may account for the ghosting by some clients of some agencies.
"This practice seems more prevalent with project assignments than AOR or lead-agency assignments," wrote 4A's President and CEO, Marla Kaplowitz, in an email. "But regardless of the circumstances, it represents a misunderstanding of agencies' role as close business partners and of the strategy and creativity they deliver."
One agency source believes the agencies pitching project-based work may need to take a closer look at the fine print, as some brands may only reply to winners of project-based work.
"Ideally, whenever a business needs to pause or call off a pitch, it would inform every agency involved of its decision, and also reimburse the participants for their work to that point," wrote Kaplowitz. "These shouldn't be difficult conversations, especially as reputation matters, and the marketing industry should lead by example on the right way to resolve unfinished business."
A lack of understanding
In some cases, silence is the result of clients who don't understand what it takes for an agency to pitch a piece of business. It's not just resources, time and manpower but a choice to invest in a potential piece of business instead of another, said one agency source.
"There's a lack of thoughtfulness about what goes into agency work," said Billock. "What these clients don't realize sometimes is that what they are asking would require more work than what these agencies would make if they won the pitch."
In other cases, it can be a lack of respect as some clients believe their brand is one that agencies would be lucky to work on, and that factors into how the brand treats agencies within the pitching process, according to agency sources.
"It's ultimately going to backfire on these clients," said Joanne Davis of Joanne Davis Consulting. "The next time they need agencies, the best ones may not want to compete."
Pitching is fraught with issues that agencies have dealt with for decades. It can be an unfair fight with clients already picking winners before the pitch process even begins — agency veteran and growth consultant Will Burns wrote last year for Forbes that 84% of the 150 clients he surveyed had picked a winner before a pitch even began. There's also payment windows and clients requests to own the intellectual property that agencies pitch (something agencies have been fighting against for the last decade), both issues that have cropped up again after the General Mills RFP.
But there's not much that agencies can do to combat client ghosting. Some agencies will turn down the opportunity to pitch for clients known for bad behavior. Others may ask more detailed questions about the timeline and process of the pitch. But some sources say that the clients hold the cards and until those clients are called out or reported to groups like the 4As, ghosting will continue.
"Agencies need to start setting examples of clients," said Lisa Colantuono, president of search consultancy AAR Partners. "The client should be reported to the 4As and every agency should know about the situation warning them not to respond to this client and their team members in the future."
https://digiday.com/?p=339774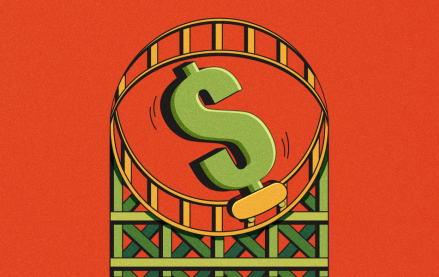 December 7, 2023 • 5 min read
In this week's Digiday+ Research Briefing, we examine the challenges facing programmatic advertising, how publishers, brands and retailers are giving up on X, and how publishers and brands are rapidly increasing their use of AI, as seen in recent data from Digiday+ Research.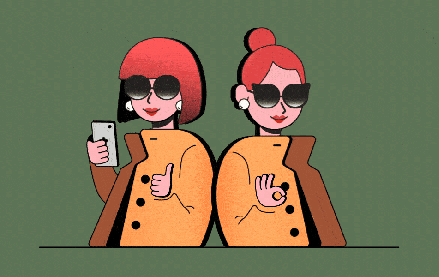 December 7, 2023 • 4 min read
The creator economy is on its way to becoming more like the programmatic market than many advertisers realize.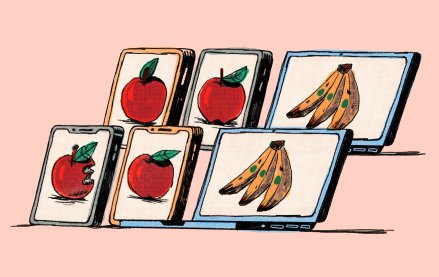 December 7, 2023 • 3 min read
Marketers for major CPG brands in particular have been managing a trickier relationship with those retailers.