Once relegated to the crunchy aisles of health-food stores and mass-market pharmacies, vitamins and supplements — fresh off a makeover — are storming the start-up scene. Unusually stylish brands including Ritual, Olly, Hum Nutrition, Care/of and Goop Wellness have launched throughout the last year to cater to an increasingly health-focused consumer, and it seems to be paying off. The global dietary supplements market was valued at $133 billion in 2016 and is expected to reach $220 billion by 2022.
"There is currently a massive market of health-conscious people in our society. Not only are the baby boomers and Gen Xers aging and looking for any remedy along the way, but the following generations have grown up watching it happen," said Kelly Jo Sands the executive vice president of marketing technology at marketing agency Ansira. "Quick fixes are on the rise — like plastic surgery and injectables, new fitness workouts and wearable devices — but most notably are the supplement and vitamin categories, as they continue to see explosive sales growth."
Indeed, wellness has been hailed by publications from Vogue to New York Magazine as the latest status symbol, granting (or so they hope) those who partake a killer body, great skin and endless bragging rights. "I think it started with the activity space and how people move their body," said Ashley Lewis, the senior director of wellness at Goop. "Now it's becoming this holistic thing." Fitness startups like SoulCycle and ClassPass have paved the way for an uptick in juiceries, meal-delivery services and now supplement companies, all of which cater to the same cohort of health junkies.
Not one of the other areas — food and fitness included — however, has had as much working against it as the supplement industry, a decidedly unsexy realm that's been riddled with both scandals and skepticism, thanks to lax FDA regulations and a whole lot of shady science. What's more, doctors and nutritionists are hardly in agreement on the subject of what vitamins are necessary (if any) and for whom, meaning that consumers are faced with tons of conflicting information.
Form and function
While this hasn't exactly changed, "the newer vitamin brands today are breaking through the clutter and appealing to consumers through targeting and personalization," said Sands. They're also relying on the millennial-friendly direct-to-consumer model and installing cooler, more appealing branding (clean lines, bright colors, tongue-in-chic messaging) in a space that practically begs for it.
"Like many other industries, the vitamin category has suffered from what we call a 'sea of sameness,'" said Sands. "Walk down the vitamin aisle, and not only is it confusing, but most brands look the same: brown bottles riddled with too many unrecognizable words, in small font."
Ritual vitamins
"The focus on marrying design and science together was both the biggest challenge and the biggest opportunity," said Katerina Schneider, the founder of Ritual, whose Essential for Women multivitamins come in a clear glass bottle overlaid with minimal white text. "I think it's helped excel the conversation and get people excited about it," she said.
Goop Wellness's offerings are similarly sparse, as far as aesthetics go: The four different formulas feature packages that are largely black and white, each relying on a different-colored stripe and a quirky name — like "Balls in the Air" and "Why Am I So Effing Tired?"— to catch shopper's eyes. Brands like Care/of and Hum take a more colorful approach, but still rely on sleek, minimal fonts and Instagram-worthy packaging.
A bigger picture
That photogenic appeal is key. All of these brands share a robust social media presence that's helped them to connect directly with consumers and build a larger story around their brands. Hum, which has the largest social audience among them, boasts 51,300 followers on Instagram, a number comparable to those of today's much sought-after micro-influencers.
"For a long time now, Goop has really been a lighthouse for our readers and our community around living a well and healthy life, and what exactly that means," said Lewis, noting that it was complaints from Goop's community about problems like perpetual fatigue that inspired the vitamin launch in the first place. Though Goop went from content to commerce, its competitors in the vitamin space are doing the reverse, eager to offer up similar roadmaps for living a healthy lifestyle through branded blogs and social posts that convey a larger message.
"We're building a brand that's really beyond vitamins," said Schneider of Ritual, which backs an online platform offering recipes, nutrient exposes and interviews with real women about their daily rituals. "It's really about the power of habit. We hear women say that just taking their daily multivitamins makes them work out more, drink more water, etc.," she said. "It's this radical [idea] that one thing can actually change your day and elevate your routine."
A new standard
But these new brands claim to be focused on more than just the superficial, hoping to offer both more transparency and more efficacy than vitamin brands that have come before them. For consumers, vitamin shopping has long been a confusing, uncertain process: What do they do, how much should they take, and what's really in each pill? Today's startups aim to remove that guesswork in various ways.
Brands including Ritual and Care/of have dedicated research and development teams made up of top industry scientists from the likes of Harvard and Tufts, who work to source raw ingredients from all over the globe. Those ingredients — like magnesium from Pisa, Italy or vitamin K2 from Oslo, Norway — are explained in detail on the brands' websites, alongside manufacturer details and endless FAQs that cover everything from whether or not the pills are gluten-, sugar-, dairy- or nut-free (of course) to how they've been tested (typically 2-3 times, including by a third party).
Care/of vitamins
As far as sourcing goes, Hum and Olly are a little less transparent, though they claim to be all-natural and offer up biographical information on the various doctors and nutritionists they work with in production. Goop Wellness does not provide manufacturing details, either, though Lewis says it adheres to a very high standard. Its four "packs" come with lengthy ingredients lists that are likely hard to parse for the average consumer, so it relies largely on the endorsements of the doctors who helped create them, like Paltrow-favorite Dr. Andre Junger.
"It was very important for us to have MDs who also embraced functional medicine and were specialists in one of the four areas [we're targeting] so that we could lean on them for their expertise," said Lewis.
Something for everyone
Within the new launches, there's something to appeal to every type of consumer, as each brand takes a slightly different approach than the last.
Olly is best for the less-discerning, busier and, perhaps, cheaper breed. "They recognized the consumer annoyance of having to swallow a litany of pills each day and focused on making the consumption of the product easier, through easy-to-understand combo vitamins in fruity gummies," said Sands. Its multi-vitamins are sold alongside dedicated wellness boosts that target issues like stress or insomnia, averaging a price of $13.99.
Ritual has taken the less-is-more approach, after a year of research which indicated that most of what consumers are told they "need" is hogwash. "We're not into lots of different bottles and pills," said Schneider. "We wanted to make things really uncomplicated and straightforward." The result is its one multi-vitamin offering for women (who they found to be most vitamin-deficient), a month supply of which retails for $30. Schneider calls them a steal, thanks to the company's close supplier relationships and reliance on a subscription model that she says pays off for customers in the long term.
Goop's dedicated packets, for conditions like pregnancy or adrenal fatigue, are more expensive, naturally, at $90 per month or $240 for a 3-month supply. 
Hum's products are more specifically targeted toward beauty, with supplements like Red Carpet for "glowing skin and shiny, fuller hair" and Daily Cleanse to "clear your body and skin of toxins," selling for $25 for a bottle of 60.
Care/of arguably takes the grandest approach to tackling the space, providing consumers with a detailed quiz about their health and lifestyle that results in a personalized daily vitamin pack (prices vary depending on what's inside). Alternatively, it sells each of its vitamins — from B-12 to calcium — individually, at prices ranging from $8 to $16. The multi-packs are more popular, according to founder Craig Elbert, who said that over three-quarters of the brand's consumers opt for those instead.
Hum Nutrition
The new normal
All of the new brands described the response to their products along the lines of "wonderful" and "overwhelming" — certainly not the usual reaction to anything vitamin-related. Lewis said that Goop Wellness hit $100,000 in sales on launch day, much more than they had expected.
"You have a category that's a miserable customer experience, with one of the biggest reasons being that people are confused," said Elbert. "Now there are digital brands coming to the category with an outsider's perspective and shaking things up."
"People are constantly tagging us in pictures on Instagram, with captions like, 'Is it weird to get so excited over vitamins?'" said Schneider. "People are surprised by how it's making them feel, and also by how cute the packaging is."
It remains to be seen which factor is driving people to purchase most — the results, or the renovated appearance — but it also may not matter.
"Are they more superior products to companies like Standard Process or the more well-known brands like Nature Made? Maybe, maybe not," said Sands, noting that the benefits they claim tend to be soft and a little too promising. "Where these newer vitamin brands will win is on the battlefield of increased customer experience."
https://digiday.com/?p=232746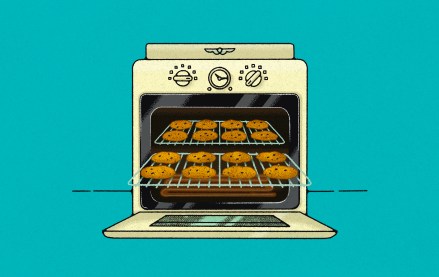 December 11, 2023 • 1 min read
Digiday Programmatic Marketing Summit attendees speak out on why they rate the overall industry's post-cookie readiness so low and what it'll take to raise it.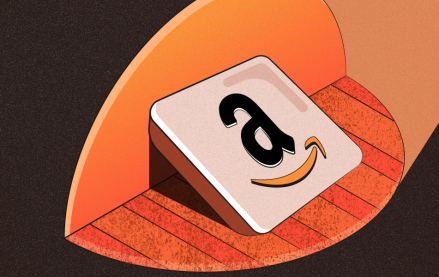 December 11, 2023 • 4 min read
Retail advertising is poised to have its moment, and brands and retailers are upping their marketing spend on Amazon and making the channel a more important part of their holiday plans this year.
December 8, 2023 • 3 min read
For Atlas Creative, expanding into Roblox is not solely a play to scale up. The company believes there are concrete benefits that will come with having a hand in multiple metaverse platforms.