'Necessary to attract talent': How agencies are managing employees' requests to move to different states
August 26, 2020 • 4 min read
•
•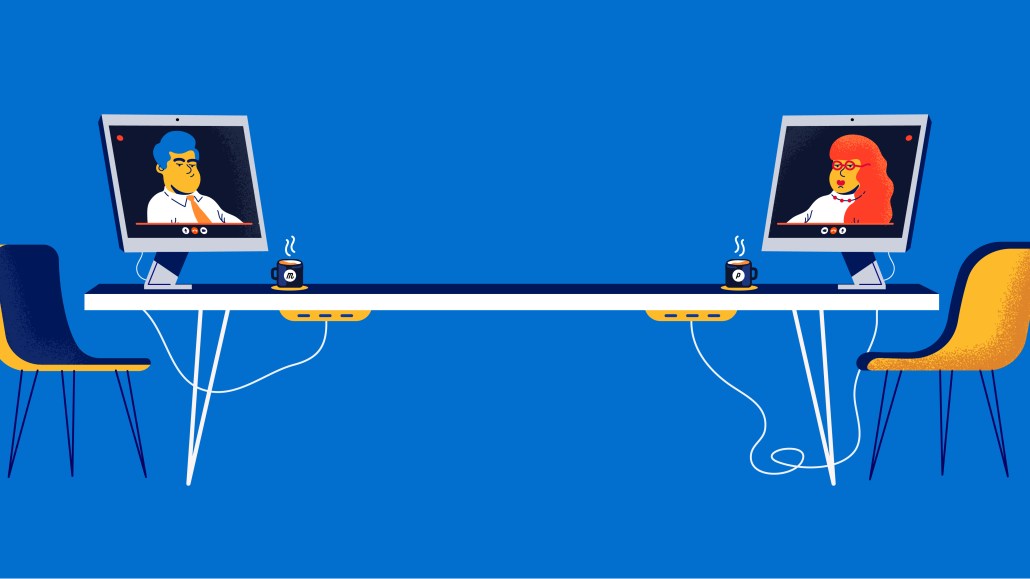 In March, as the Coronavirus crisis was beginning to take hold, agencies conducted tests to see how viable remote work was before sending employees home for what many thought would be just a few weeks. In the months since then, many agencies have adapted to remote work creating new systems and processes to maintain productivity while outside of offices.
But now, as the timeframe for the return to offices continues to shift and the likelihood of long-term remote work for the foreseeable future increases, agencies across the country are fielding requests from employees to move to different states. Allowing employees to do so isn't as simple as it may seem, according to agencies HR execs who say that while they want to accommodate employee needs there are state tax, healthcare and benefits issues that crop up when employees move to different states.
"We are now paying more state taxes and are in more states," said Stacie Boney, president of Milwaukee, Wis.-based full-service agency Hanson Dodge, adding that employees have relocated to California, Illinois and Michigan in recent months. "I meet with our head of finance every Wednesday and it feels like it's on the agenda each week, 'Is there anyone moving to another state?'"
As employees have started to realize that the proximity to the office is not as important in a largely remote work world, they are starting to reevaluate where they live and make considerations for their families, according to HR execs at agencies. Creating a fixed policy as to whether or not someone can move elsewhere is difficult for agencies as it is not only dependent on the employee and their role within the agency but also where they are moving and whether or not the agency is able to manage the backend costs of that shift.
"Employees don't understand the financial implications of it," said Charlene Wong, vice president of talent management and culture at Phoenix, Ariz.-based full-service agency OH Partners. "The oneus goes back to HR to communicate to employees the legalities behind it."
In recent months, OH Partners has had an employee request to move closer to family members outside of Arizona. If the employee did so, the agency would have terminated a full-time contract with the employee and worked on a contract basis instead leaving the employee liable for paying for their own healthcare and other benefits can . While the shop is also set up in Nevada, adding other states to the mix isn't financially viable for the agency, according to Wong.
"We as employers, we have to have an address [for employees] that is lived in and worked in and we have to be withholding the proper state taxes," said Wong. "For Arizona we have state taxes, but for certain states you don't have state taxes. The employees have to understand that. It also ties to insurance, 401(k), etc. Employees have to understand the financial ramifications and that it hits the bottom line."
For agencies that have allowed employees to move elsewhere, agency HR execs say that employees need to give HR time to set up employer identification numbers in a state, business IDs and unemployment ID numbers so that the agency is set up to pay that employee once they move. Per Hanson Dodge's head of people and operation Kelly Klawonn, that can take time as there are backlogs in different states.
"There's an administrative backlog at the states so getting your administrative paperwork done in a decent amount of time has proven difficult," said Klawonn. "We have a new employee in New York but there's a backlog at the state. We're ready to go, but the state itself might be slow."
Aside from state income and business taxes, different states have different requirements with regard to vacation time and state-mandated sick time as well as different employee laws that agencies will have to consider. Still, even with the backend issues that come up, agency HR execs say that they have to change their thinking on remote employees in different states unless they want to lose out on talent.
"Pre-pandemic most companies operated with like 10% workforce that was remote and 90% were in the office," said Chris Sinclair, vp of people and culture at PMG. "Now, more progressive agencies are thinking there's going to be a full range with people come in once a week or once a month or once a quarter. The workforce will be more mixed in the future and doing so will be necessary to attract talent."
https://digiday.com/?p=376116
December 8, 2023 • 3 min read
For Atlas Creative, expanding into Roblox is not solely a play to scale up. The company believes there are concrete benefits that will come with having a hand in multiple metaverse platforms.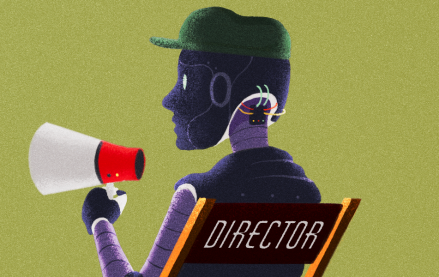 December 8, 2023 • 5 min read
Since ChatGPT became a breakout hit, the names of numerous AI companies and products have entered the cultural vernacular.
December 8, 2023 • 4 min read
Even as linear TV ad spend declines, 23andMe is reinvesting in the channel to boost brand awareness.