Mythbusting with Eva Chen: The biggest misconceptions fashion brands have about Instagram
November 6, 2017 • 4 min read
•
•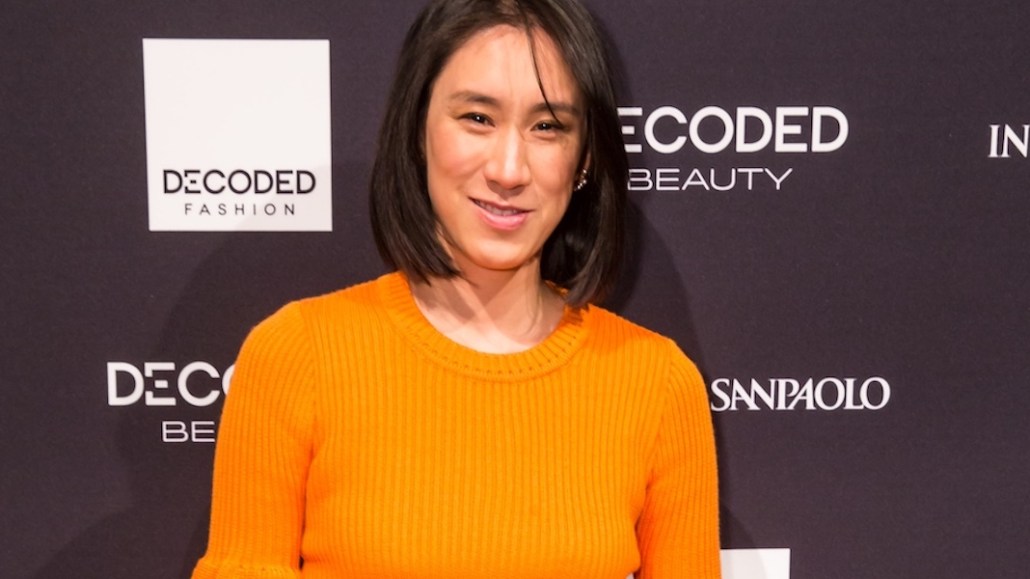 With 800 million active users, Instagram's gravitational pull is as strong as ever. Ad spend on Instagram increased 2.5 times over last year, according to data from Kenshoo, and the organic feed and the other facets of the platform, Stories and Live, are still going strong.
But with algorithm tweaks, image control and influencer relationships to navigate, the best strategy for brand marketers on Instagram can feel hard to pin down. At the Decoded Fashion Summit in New York, Instagram's director of fashion partnerships, Eva Chen, sat down to bust myths about Instagram's organic feed, including insight into what's changed about Instagram's best practices for fashion brands, influencers and marketers, what not to do on the app, and why the algorithm isn't to be feared.
Myth 1: Posting too frequently gets you dinged by the algorithm.
When Instagram switched to a feed organized by a data algorithm, rather than chronological order, brands relying on the platform for exposure were forced to reconsider their strategies. For instance, a pre-algorithm L2 report showed that the brands who posted the most frequently on Instagram were rewarded with the most engagement. Analysts predicted that once the algorithm took hold, users would be rewarded for quality of posts, taking into consideration the numbers of likes and comments on each, rather than quantity. The resulting rule: Don't flood the feed.
Not so.
"The algorithm absolutely doesn't ding you if you post more than once in one day. On Instagram, the key is to post more frequently. We'll hear — from luxury brands, in particular — 'I only want to post once a day because I want to preserve the mystery,'" Chen said. "Most fashion followers follow 100 brand accounts, minimum. If you post once a day, you're missing your girl and you won't be seen."
Myth 2: The profile grid matters.
Brands, always protective of every aspect of their public-facing image, tend to want to strategize their Instagram posts around what the overall grid will look like on their accounts. This assumes that people will actually take the time to visit brand's Instagram profiles directly, which is the Instagram equivalent of going to a media site's homepage. It just doesn't happen that often.
"Don't obsess over the grid. Sometimes I'll talk to a brand, and they'll start talking about the 'tile trick.' They'll say, 'We have an ad campaign we want to post on Instagram, so we took one image and divided it into 342 images, and we're going to post one of these images every day for basically a year," Chen said. "Instagram is built around a feed, and if you do this, you'll end up posting individual photos of [a model's] split ends. Don't overthink the feed experience."
Myth 3: "Shadow banning" is a thing.
Earlier this year, photographers and influencers spoke out about a feeling of paranoia that Instagram was "shadow banning" their accounts, meaning that photos were successfully being posted to the platform, but weren't showing up in followers' feeds. Chen said this isn't a thing, and there's only one rule to know about the algorithm.
"There are a lot of misconceptions about the algorithm, like it's this shadowy thing. 'Shadow banning' does not exist. The algorithm doesn't hide posts. It knows who you engage with and sorts the feed accordingly, and that's it," Chen said. "I'm constantly commenting and trolling Virginia [Nam, managing director of fashion partnerships at Instagram] on her Instagrams, so she's always the first person to pop up. We know who you engage with, and that's the priority. So when brands are thinking about how to post, they need to be thinking about engagement first and foremost."
Chen called out two beauty brand accounts, Glossier and Pat McGrath Cosmetics, as brands that have established a presence on Instagram that invites followers to comment and weigh in on things like product launches and other business decisions, which gives them priority in the feed.
Myth 4: Luxury brands should maintain total control over their Instagram strategies.
Luxury brands, conditioned to maintaining an air of exclusivity, have had varied success on a platform like Instagram, which encourages behind-the-scenes and ephemeral imagery and video. Chen said that these brands are typically the ones least open to collaborating, but looking outside themselves on Instagram is a relatively simple way to see results from the platform.
"Fashion is an echo chamber. Oftentimes, someone wants to operate on their own; their Instagram is theirs and only theirs. But the richest Instagrams are ones like Gucci's," said Chen.
Gucci illustrator Angela Hicks was discovered by creative director Alessandro Michele on the platform, and after he followed her account and began liking her posts, she started working on behalf of Gucci, creating illustrations for T-shirt designs.
"Her followers might not have been following Gucci, but they follow her work, so it's a win-win situation for brands to think outside the confines of their headquarters and remember that there's a whole world of talent on Instagram, and tap into that."
https://digiday.com/?p=262101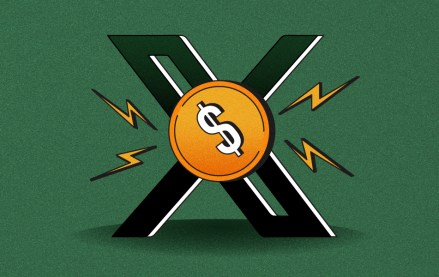 December 4, 2023 • 4 min read
Less competition for ad inventory means lower prices, but at the cost of associating with a platform facing ethical challenges.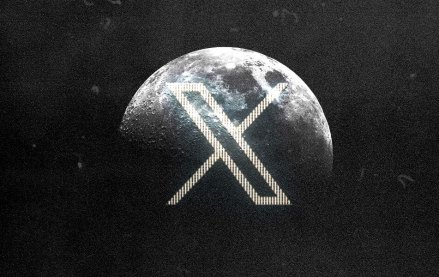 November 30, 2023 • 4 min read
In the packed DealBook conference in New York yesterday, owner Elon Musk bluntly told them to shove it.
November 30, 2023 • 2 min read
WorkTok, or CareerTok, is in full force. Combined, those hashtags on TikTok have over four billion views and it is benefiting Gen Z.