'My mental abilities are impaired by work': Disparity between bosses and staffers on mental wellness intensify
June 1, 2021 • 6 min read
•
•
Ivy Liu
Paul (not his real name) has been told by his boss not to book meetings between 12 p.m. and 2 p.m. to ensure he takes a lunch break. But doing so would mean missing important pitch rehearsals that are often at the same time, and more frequent than ever.
He, like many other agency execs, is finding it hard not to be cynical whenever his boss tells him to take time out from work. It never feels like he can do that. Not when doing so constantly chafes against the harsh realities of working at agencies — where feeling stressed traumatized and overworked is increasingly the norm, not the exception.
In fact, less than four (36%) in ten agency respondents to a Digiday Research survey said they received mental health support compared to half of those who worked at a publisher. Furthermore, just a fifth (20%) of agency execs said their employer invested substantially in mental health versus one third on the publisher side. Also worth noting: around twice as many in both groups said their companies "talked" more about mental health support than actually "invested" in it.
"It's all just words," said Paul. "Taking a proper lunch break or the afternoon off twice a month to have some downtime works if you don't have important meetings or urgent deadlines, but if you do it never feels like you have the support of your boss to push back."
It's not like agency CEOs are oblivious to this disconnect. Mental wellness was on their radar long before the pandemic. But the hydration reminders, lunchtime yoga sessions and Headspace app subscriptions invested in by so many agencies to provide mental health support, never really addressed the intense workloads of many execs. They often saw those benefits as bribes to make up for the grueling expectations foisted on them. The pandemic just compounded this.
One agency exec was so burnt out that he was signed off work by his doctor for two weeks at the turn of the year. The stress of the job, combined with the emotional toll of living through the pandemic, caused him to have a breakdown. While his bosses acted swiftly to agree to the PTO, it never seemed like they knew what to do once he returned. He has since left the agency for another. It's a slight improvement.
"The bosses at my new agency are cool, but they're not going to do my report if I tell them I'm tired, which I should be allowed to do given the conditions," said the exec who declined to be named over concerns of reprisals from his employer. "I don't how this all nets out, but I can tell you the effect of stress is very real because I'm feeling it now. I used to be able to onboard clients in 90 days — often that was actually 45 days. I don't know if I could cope with doing that even though I know how to because my energy levels and mental abilities are impaired by my experiences at work."
Even so, there are cases where the corporate clamor for mental wellness seems well-intentioned. Just before the exec left his previous job one of his mentors there tried to intervene and offer advice. The caveat: the advice was devoid of reality.
"The advice I got was to essentially refuse to work under those conditions," said the exec. "I can't say that to my manager. If I refuse to do the work then the client will fire us."
So, while agency leaders acknowledge this stressful situation and often have HR policies in place that state that they are caring organizations and look after their teams, in reality they are not monitoring what is happening to their employees and intervening on their behalf. They are trying to convey a sense of "business as normal" in times that are far from normal — and teams are falling like flies.
"Good leaders step back and look at the impact of their decision making," said Tessa Gooding, director of communications for the Institute for Practitioners in Advertising, the trade body for agencies in the U.K. "It is not about control. And they know their people are their biggest asset and they are not for burning. We are already seeing agencies change how they work."
Whether it's enough agencies remains debatable.
And that's the stark reality here. The concerns of agency CEOs are often out of whack with the needs of their employees. Leaner businesses often mean more work for one person. Media dollars moving online means the manual process of buying ads from the largest media owners is even more labor-intensive. Meanwhile, the desperate scramble for new businesses means agencies rarely turn down work — even if it means employees will be stretched. Eventually, something has to give.
At the same time, clients have been managing their own difficulties — whether these are childcare or lockdown issues or increasingly stressful business environments arising from the pandemic, said Stephanie Drakes, managing partner of Social & Local, the agency which initiated, funds and manages mental health and well-being campaign for the advertising and communications industry Brilliant Creative Minds. "This has often meant that clients are not prioritizing the wellbeing of agency staff as much as they should be," she added.
This stark outlook from the frontline of ad agencies should make CEOs uneasy.
Now that the world has been upended, the way people feel about work and their careers will never be the same. Increasingly, they're clearer on what a work-life balance means to them and are subsequently more prescriptive about what they want from an employer.
That's not to say there will be a recruitment crisis. Far from it. Publicis Groupe has 959 job openings, while Omnicom has over 1,000 per Linkedin. The issue is whether the best and brightest execs still want to work for those companies. After all, demand for agency talent is growing from rivals, whether it's from platforms, consulting firms, ad tech vendors and even advertisers.
"When I took the redundancy package last year my mental wellness was a big unconscious factor but it wasn't necessarily the main one at the time," said a former senior agency buyer. "I'm speaking to other agencies now about roles, but I'm entering those conversations with certain requirements that I want to be assured of — and I'm not entirely sure I can be."
Understandably, this exec's experiences have left him jaded. The allure of sacrificing long hours to deliver explosive growth via noise-canceling felt booths while the head of culture waxes lyrical about the benefits of fun, inspirational, values-led culture has faded. In its place, he left somewhere that would give with one hand toward mental wellness, but take away from it within the other.
"I don't know what the answer is here because if an agency starts saying that they're going to give execs a half a day here or there then that means their fees with clients are going to have to be cut," said the exec. "What agency will do that in this environment?"
There are no easy answers. The success, wealth prestige and sometimes un-empathetic arrogance needed to build global agencies are at odds with the more humanitarian needs of their employees. Yes, progress is being made, but it must be faster if the current toils of agency execs are anything to go by.
https://digiday.com/?p=415824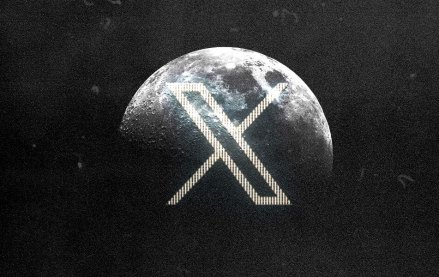 November 30, 2023 • 4 min read
In the packed DealBook conference in New York yesterday, owner Elon Musk bluntly told them to shove it.
November 30, 2023 • 2 min read
WorkTok, or CareerTok, is in full force. Combined, those hashtags on TikTok have over four billion views and it is benefiting Gen Z.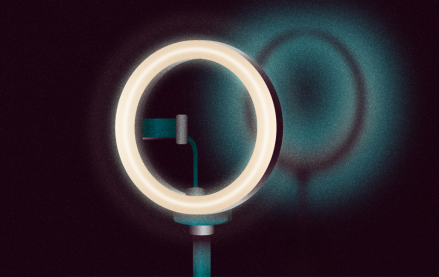 November 30, 2023 • 5 min read
In this week's Digiday+ Research Briefing, we examine how brands have been upping their TikTok investments this holiday season, how Lyft and the MSG Sphere are positioning themselves as ad opportunities beyond OOH, and how publishers are committing to building their events businesses in 2024, as seen in recent data from Digiday+ Research.