Microsoft's hands-off handling of LinkedIn offers model for potential TikTok acquisition
August 24, 2020 • 4 min read
If Microsoft successfully ekes by Oracle to acquire TikTok, agency executives have some advice for how the tech giant should handle the social video app's advertising business: treat it like LinkedIn. "Microsoft acquired LinkedIn and has left it largely to operate independently," said Jeremy Hull, svp of innovation at iProspect
That's right. After it would have likely spent tens of billions of dollars to purchase TikTok, the best thing Microsoft could do to recoup that money may be to do not much at all. At least not on the surface. However, Microsoft's experience in catering to direct-response advertisers buying ads on its Bing search engine could help TikTok to expand beyond the realm of experimental budgets to prove itself as a platform for performance-minded marketers' money.
"TikTok has a ton of potential, but I don't think it has found its bearings with advertisers. The folks with giant budgets to throw for experimentation and small brands are jumping on, but everyone else is waiting in the background," said one brand executive.
Whereas Facebook has ingested Instagram into its broader advertising platform — as Yahoo tried and failed to do with Tumblr — Microsoft has largely left LinkedIn's advertising business untouched. Hull cited that as "a large reason for LinkedIn's growth and success" since Microsoft bought the business-centric social network in 2016.
LinkedIn's registered user base has grown from 400 million people at the time the acquisition closed in December 2016 to 706 million people as of July 2020. Microsoft does not break out LinkedIn's revenue in its earning reports but said that the platform's revenue grew by 10% year over year in the most recent quarter and had grown by 21% to 25% in the prior four quarters.
Microsoft's light-touch handling of LinkedIn likely owes to the reduced scope of Microsoft's overall advertising business. Until the mid-2010s, Microsoft tried to compete with Google to dominate the online ad market. In 2007, it acquired ad tech firm aQuantive for $6.3 billion, but five years later, it wrote down almost the entire purchase price and then sold aQuantive's Atlas ad server to Facebook in February 2013. Then, in June 2015, Microsoft effectively exited the display advertising business when it handed over direct sales to AOL.
"I haven't had a Microsoft [ad sales] rep call on me in many years," said Justin Scarborough, programmatic media director at PMG.
However, Microsoft has not left LinkedIn entirely untouched, nor has it abandoned advertising as a revenue stream. The tech giant continues to sell ads on its Bing search engine and Xbox gaming platform, and in May 2018, the company launched the Microsoft Audience Network, which can be used to extend Bing search campaigns to run as display ads on Microsoft's other properties, such as its MSN portal and Outlook email service.
Then in August 2019, Microsoft announced the acquisition of retail advertising firm Promote IQ to bolster its direct-response While LinkedIn's advertising business operates independently of its parent company, Microsoft has used LinkedIn's data to inform how ads are targeted across Microsoft Audience Network, said Sam Huston, chief strategy officer at 3Q Digital.
Although agency executives asserted that Microsoft should apply the LinkedIn model to TikTok, they do see an opportunity for Microsoft to help develop TikTok into a mature advertising platform that can compete with sophisticated rivals like Facebook. TikTok is "a very young platform in terms of its ad product," said a social ad buyer.
TikTok has largely attracted brand advertisers seeking to reach young audiences, but as similar platforms like Facebook, Instagram and Snapchat have shown, the real revenue will come when TikTok builds up its performance-based advertising bona fides to cater to advertisers who want proof that their ads will deliver revenue and are willing to spend more once they have that evidence in hand.
TikTok "hasn't really been a place where we've seen a lot of growth and adoption from a performance standpoint," Scarborough said.
Among TikTok's limiting factors for direct-response advertisers is its limited ad performance reporting. For example, TikTok only offers a one-day attribution window for campaigns whereas platforms like Facebook and Snapchat allow advertisers to track ads against conversions, such as site visits, for 28 days after an ad ran. But this is where Microsoft's stewardship would be able to come into play to help address TikTok's direct-response shortcomings.
"They have experience in terms of what performance marketers are looking for in terms of data and the infrastructure required to pass that data back. That will certainly help to accelerate TikTok into a performance marketplace," Huston said.
Microsoft restricting its involvement in TikTok to back-end work like improving the platform's ad reporting and analytics capabilities would also help to avoid the pitfall of marring TikTok's consumer-facing product and squandering the acquisition.
"It's a logical place to start that doesn't disrupt users or creators but gives more value to advertisers," said Hull.
https://digiday.com/?p=375715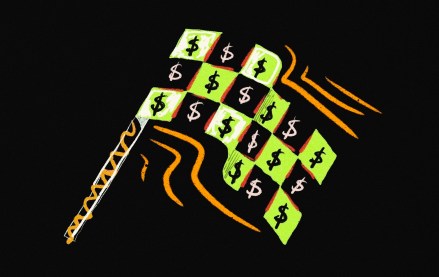 September 26, 2023 • 3 min read
With three Grand Prix races in the U.S. this year – Miami this past May, Austin in October and Las Vegas in November – the interest from U.S. marketers in Formula One has increased this year, according to agency executives, who say they expect that growth to continue next year.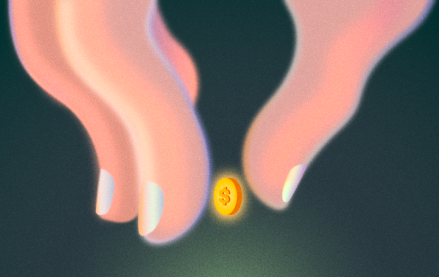 September 26, 2023 • 6 min read
A Digiday+ Research survey found that brands and retailers report using Facebook less over the last few years, all while the platform's value to their revenues and brands has increased.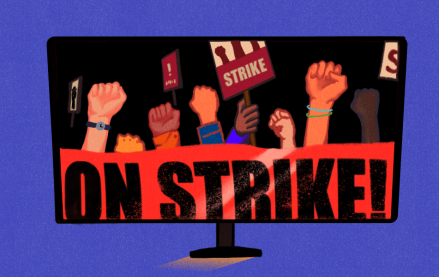 September 26, 2023 • 5 min read
The timeline for a return to business as usual – whatever that may mean now – is yet to be determined.