'Reclaim a seat at the table': Microsoft is diversifying its advertising business
August 7, 2019 • 4 min read
Microsoft is diversifying its ad business as it continues to look for areas of growth and refines its B2B focus. 
Earlier this week, the company announced that it had acquired the retail advertising start-up, Promote IQ, which helps clients like Kohl's and Office Depot get ads onto their e-commerce offerings. Media buyers see this acquisition as the latest move for the company to expand its ads offering beyond search via Bing — which was rebranded to Microsoft Advertising this past April — and differentiate its offering. 
"Microsoft signaled a commitment to advertising as a business with the expansion beyond Bing ads, the acquisition of LinkedIn, the application of AI capabilities, and the ongoing networking of their properties to create native, audience-based targeting solutions," wrote George Manas, president and chief media officer at OMD, in an email. "These strategies have increased the scale and diversity of advertiser options and have given Microsoft unique assets in data and context that are likely appealing to advertisers across most industries, beyond just B2B." 
The company is the fourth-largest ad platform behind Google, Facebook and Amazon, per eMarketer analyst Eric Haggstrom, who added that while "it's a healthy business it's still relatively small for Microsoft" and that the company is "looking for areas of growth wherever they can get it." In the fiscal year 2019, search advertising revenue generated $7.6 billion for Microsoft, up from $7 billion in fiscal year 2018, according to the company's SEC filings. By comparison, Alphabet, Google's parent company, reported $32.6 billion in ad revenue during its second-quarter earnings last month. During that same period, Amazon reported $3 billion in revenue in a category it titles "other," which is mostly made up of ad revenue (in 2018 that category generated a total of over $10 billion). 
What Promote IQ adds to the business
Currently, Microsoft's ad business is primarily composed of search and network advertising on Bing and LinkedIn, respectively. Adding Promote IQ to its roster of offerings to advertising clients will bolster the company's commerce and retail capabilities which will ultimately open up potential new ad sales growth, wrote Manas.
"As more of the e-commerce market shifts ad dollars to Amazon, both Google and Microsoft will be seeing less money on their platforms," wrote Melissa Burdick, president of Pacvue, a software solutions company, in an email. "This undoubtedly is getting Microsoft and Google's attention and since Microsoft isn't even in the top three major digital ad players anymore, they are going to want to reclaim a seat at the table. For a while, Microsoft has been trying to diversify its digital ad business from just search and more into cross-channel display ads." 
The Promote IQ acquisition will help Microsoft court retailers and dig into ecommerce, which is a key growth area in the coming years, according to buyers and analysts. 
Microsoft's native tools for paid search are already "far more sophisticated," per Burdick, "but Amazon has key retail data points that directly tie into the sale. Those retail elements all have to be manually added into most of Microsoft's ad offerings." 
While some of Microsoft's advertising revenue streams are mature, like Bing's search offering, others like LinkedIn and retail, via Promote IQ, are still growing, said Haggstrom. "They are putting their investment dollars where they see future growth," he said. "It's an area of rapid growth. Amazon was able to grow ad revenue by triple digits last year. Microsoft — and the  entire e-commerce industry as well — want to piggyback off that." 
Playing the long game
The company's acquisition of LinkedIn in 2016 was a turning point for how buyers viewed its advertising offering. "The LinkedIn acquisition was really, really huge for them," said Noah Mallin, head of content and experience at Wavemaker. "It reset people's understanding of how Microsoft was looking at the marketplace. They've done a really good job of diversifying [LinkedIn's] ad products, there's a lot more video."
But LinkedIn didn't just add another revenue stream for the company's ad business, it helped refine its B2B focus. Mallin sees the Promote IQ acquisition as another way that the company is zeroing on B2B clients by growing its ad business by helping other businesses capture consumer attention via e-commerce. "If you're trying to reach the business decision-makers using their solutions can be very effective," said Mallin. "If you're trying to go deep with a lifestyle focused Gen Z audience they may not be the first. But that's okay, it's good for them to have a healthy niche that they can exploit. 
"Microsoft is interested in the long game, with massive purchases like LinkedIn," wrote Burdick. "Looking at the ad business and user data of companies like LinkedIn, it makes sense that Microsoft would be looking to further connect the dots with an e-commerce ad company like PromoteIQ. I don't think we'll see anything anytime soon with their acquisition of PromoteIQ, but they seem to be setting their sights on Amazon more and more." 
https://digiday.com/?p=342805
September 25, 2023 • 5 min read
As esports winter sets in, the companies that are best insulated from the cold are the ones that designed their balance sheets for a years-long march to profitability — not the massive and rapid returns promised by some esports companies during the industry's initial wave of growth.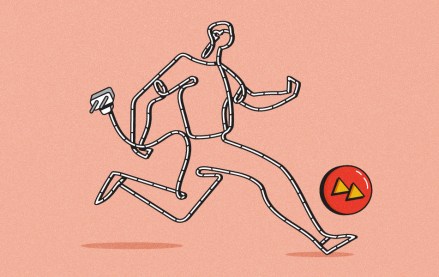 September 22, 2023 • 4 min read
Women's sports are having a moment. Brands, media companies and agencies are looking to get in on the action.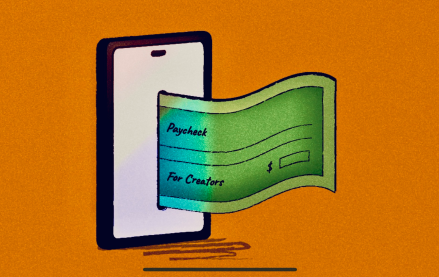 September 22, 2023 • 6 min read
The Hollywood strikes were supposed to be a game changer for many of them, but the situation hasn't quite lived up to the hype.