Late last year, Instagram was paying media companies to post Reels. But a lot can change in a year as the Meta-owned platform has recently announced that it is expanding and enhancing ads on Reels. It seems what was once a controversial answer to TikTok's popularity has gained enough steam to be a viable ad solution and drive performance.
At the Cannes Lions International Festival of Creativity this month, Meta announced an expansion of ads on Reels, "evolving our payout model based on the performance of creators' public Reels, not the earnings of ads on their reels," according to a Meta blog post. (This comes after Meta stopped offering Reels bonuses to creators on Facebook and Instagram.) The social media mammoth is also bringing app promotion ads, formerly known as app install ads, to Facebook and Instagram Reels as well as testing music optimization in Facebook Reels.
"Reels has been a juggernaut for us," said Alvin Bowles, vp of global business group for the Americas (U.S. & LATAM) at Meta. "While organically, individuals are leveraging it, we're actually really focusing now on the monetization aspect of this."
Bowles has only recently stepped into this role as former vp of business ecosystem partnerships as of earlier this month. At Meta Beach, along the French boardwalk in Cannes, Digiday caught up with Bowles to talk about the push to monetize Reels and now WhatsApp, questions around measurement and how artificial intelligence fits into Meta's future.
This conversation has been lightly edited for clarity.
Monetization of Reels and WhatsApp is Meta's latest focus. What should brands and advertisers know about this recent pivot?
A lot of the focus right now is Reels. We've been focusing on that as a format. We're following the consumer. It's obviously for brands and agencies and things of that nature, but it's also for creators and influencers that are driving the activity on our platform. Everybody that has an audience has the ability to turn it into a business should they want to do so. We can also deliver on what brands are interested in ways that perhaps they didn't think of. One, this is brand safe in many ways. We've invested a tremendous amount in this industry and ecosystem, making sure that we're on par, working with WFA (World Federation of Advertisers), GARM (Global Alliance for Responsible Media) and other entities across the board – so many measurement entities to make sure that we're not grading our own homework and making sure that people feel this is the right way to engage. We've got scale and now we want to make sure that people feel comfortable with it.
The measurement aspect of this is something we've actually embraced for quite some time. We work with every single measurement entity that there is. And by participating in the WFA and also GARM, it allows us to be able to set standards in this regard. We welcome every form of management and measurement. We obviously grade our own homework in many respects, in terms of understanding the efficacy of our platforms, but that's validated by third party entities. There's been an interesting evolution where I believe that our brand had a lot of headwinds over the years in terms of understanding what that measurement looks like. If you talk to any measurement entity, any agency, any brand out there, we are the leading entity in our space, from a social media competitive perspective, we've actually taken this extremely seriously. Privacy is really important. We're actually putting the consumer and the brand at the forefront of what we're doing across our platform, and then allowing our platform to deliver the results. That's not something we actually have as a headwind anymore. That's actually a core strength of what we do.
How does Advantage+, Reels ads and the monetization of WhatsApp factor into Meta's diversification of revenue?
Having these things at our disposable gives us diversity of thought, diversity of solutions. We're always pushing ourselves to figure out what's the right next thing to do. I'll use Reels as an example. Reels is a consumer engagement tool that we're now building a business around. We're following individuals where they are based on the fact that they're suggesting, based on their behavior, that sight, sound and motion is where they want to spend their time on our platform. How do we turn this Reels canvas into a monetization vehicle for brands to continue to keep the attention of whom they're trying to target in a real engaging way as opposed to dragging them some other place. It hasn't really changed for us. We're always pushing for new things. But ASC is absolutely the thing that we're actually focused on right now. That and Reels, and as I mentioned, business messaging.
Did Meta shelve any projects or monetization opportunities to shift its focus?
Nothing specifically. We tend to think about video as just an evolution. I don't know that we've put something on the shelf. In order to compete in this space as we're trying to grow the pie bigger, not just share shift, give people infinite choices. What is the outcome you're trying to drive? We will then tell you what we believe the solution is instead of saying, "I've got a new thing to sell you." It's far more consultative than we often get credit for. I don't have an ASC (Advantage+ Shopping Campaigns) goal. It's just another tool in our tool kit that allows individuals to [use us] to deliver outcomes. 
https://digiday.com/?p=509340
September 28, 2023 • 4 min read
Some content creators are using generative AI tools to spark new levels of creativity and innovation and are sharing their experiences online in how they're using these tools to streamline their workflows and boost productivity.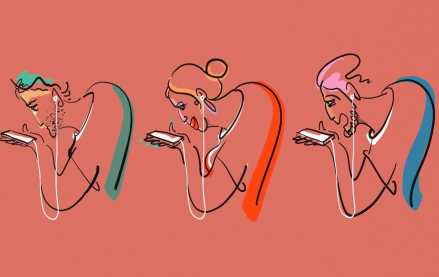 September 28, 2023 • 6 min read
In this edition of the weekly Digiday+ Research Briefing, we share focal points from Digiday's recently released reports on marketers' evolving social media tactics, including how they're using Facebook less and diving into YouTube Shorts more.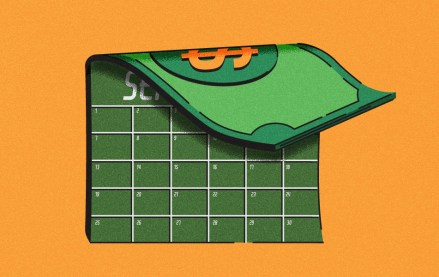 September 28, 2023 • 4 min read
In 2023, some brands' executive boardrooms are still insulated from the chill of crypto winter, for better or worse. But the rising pressure of crypto skepticism has made it more urgent than ever for companies to figure out how to use blockchain technology to support their core offerings and customer base rather than simply dropping branded NFTs and hoping for the best.