Instagram is paying media companies to post Reels
August 2, 2022 • 3 min read
•
•
Ivy Liu
As Facebook cuts back on its payments to publishers, Meta-owned sibling Instagram is opening up its wallet as the platform continues its controversial pivot to short-form video with TikTok clone Reels.
Instagram is paying media companies for posting Reels that reach certain view count thresholds, according to executives at media companies participating in the program. Last year Instagram rolled out a program to pay individual creators for posting Reels, and it has been expanding the program to media companies.
"We continue to test Reels bonuses with all sorts of creators with less than 1 million followers. We haven't made any recent changes and the bonuses that select publishers have access to are no different than what's available to other creators in the program," a Meta spokesperson said in a statement sent after this article published.
Instagram's expansion of Reels payments to media companies has taken some media executives by surprise, with payment amounts varying and the platform not making clear to media companies how the amounts are being calculated.
"It's very all over the place. You don't know that it's getting turned on; it just gets turned on and you're like, 'Oh, I guess we're eligible,'" said one media executive.
"It's been a bit of a black box," said a second media executive. "Candidly, we haven't got too much information into the mechanics. We've just gotten a dashboard that is starting to show revenue pouring in every week — not pouring in but a meaningful amount."
The payment amounts made to media companies vary by account, but they are based on the number of views that an account's Reels receive and are capped each month. For example, a media company may receive $200 for the first 1 million Reels views on a given account, then $100 for every 1 million views after that with the payment maxing out at $1,200. In some cases, the maximum payouts can surpass $20,000 per month, according to the media executives.
While some media executives described the payment amounts as nominal — "It's nothing," said a third media executive — others see them as a welcome incentive to produce more Reels as the short-form vertical video format gains popularity across TikTok, Instagram and YouTube.
"We've been encouraged by [the payments going to] one of our accounts, so that will definitely influence the amount of energy that we'll start putting into Reels," said the second media executive.
Instagram is incentivizing media companies to post Reels as the platform attempts to compete with TikTok. That undertaking has not been easy going for the Meta-owned platform. Most recently Instagram reversed course on a test to make its user interface more closely resemble TikTok's. And it's unclear to what extent the publisher payment program will succeed in incentivizing media companies to post Reels.
Short-form video payment programs have been losing their luster among video makers because they pale in comparison to actual revenue-sharing programs. As creator and VidCon co-founder Hank Green covered in a video he posted to YouTube earlier this year, these payment programs put arbitrary limits on the amount of money that platforms pay to video makers, whereas revenue-sharing programs like YouTube's AdSense program provide a sustainable source of money that scales with viewership.
For now, media companies are content to cash Instagram's checks, but if the platform really wants to reel them in, those payments will likely need to be larger and more reliable over the long run, especially as media companies grow wary of investing in short-form videos potentially at the expense of the long-form videos that already generate recurring revenue for them on platforms like YouTube.
"If you are an individual creator, if this is your side gig or something, a couple thousand dollars per month — it's fine. But for a [media company]? I mean, no," said the first media executive.
This article has been updated to include a statement from a Meta spokesperson.
https://digiday.com/?p=459047
This week's Future of TV Briefing looks at what an industry group's conditional certification of three measurement currency contenders signals about the TV ad business's measurement overhaul.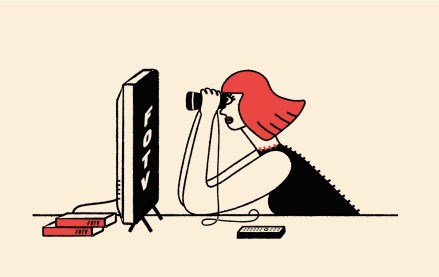 This week's Future of TV Briefing offers an updated list of the key terms that can cause confusion when talking about the TV, streaming and digital video industry.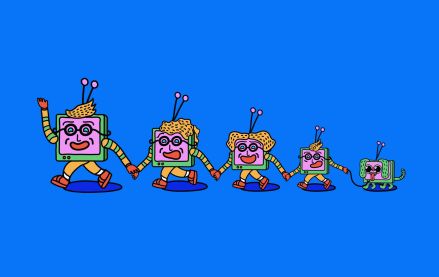 This week's Future of TV Briefing looks at what the Disney-Charter pay-TV distribution deal seems to indicate about the increasingly more-complementary-than-contentious relationship between traditional TV and streaming.