Marketing Briefing: Why the return to the office needs to focus on collaboration rather than mandated days
August 29, 2023 • 7 min read
Ivy Liu
This Marketing Briefing covers the latest in marketing for Digiday+ members and is distributed over email every Tuesday at 10 a.m. ET. More from the series →
Newsrooms aren't alone in the push for a more formalized return to the office.
After Labor Day next week, Publicis Groupe's plan to mandate three days a week in-office as the norm for its U.S. marketing services employees will kick off. Publicis' effort will join the ranks of other holding companies including Omnicom, Havas and WPP in its expectation that employees return to the office for at least a few days of the week. Dentsu, meanwhile, will maintain a hybrid approach. IPG's corporate team has been going in-office three days a week and its agencies have the flexibility to determine how much their teams will be remote or in-office.
Over the last three years, many marketers and agency execs have gone from in-office to fully remote to hybrid and back again, following the waves of Covid. As the pandemic has gone on, though, the question of when or if employees would return to full-time in-office work has been a common one. Now, it seems, some companies are aiming to make that return more formal – even if there's another Covid wave on the rise. (When asked about rising Covid rates, agency execs noted that they are not mandating mask use or rethinking in-office plans.)
As marketers and agency execs request that employees make the return to the office, the pitch often focuses on the collaborative nature of the industry as well as the need for time in-person as teams to foster a better culture. That said, how agencies and marketing organizations go about the return can bring up questions of trust for employees, according to agency execs, who noted that the move should be about keeping human connection alive rather than keeping a watchful eye over employees.
"We want to be as flexible as we can be," said Tom Denari, president and CEO at Young & Laramore, of the agency's in-office efforts; employees at the agency come in on Mondays, Wednesdays and Thursdays and can work from home on Tuesdays and Fridays. "I've been hearing from some [agencies that it's], 'We want you in the office three days a week. We don't care when.' That sounds like punishment to me. 'Because we have this building we need you in here.' That doesn't make sense to me. Makes more sense to be in the building when you're all together."
Per Digiday Research, 80% of agency execs would opt for a hybrid office/work-from-home approach rather than choosing one or the other. Prior Digiday Research also found that more than half of agency professionals had already returned to working in-office full-time this time last year.
"We are staying the course with our hybrid approach," said Dentsu's chief people officer, Toni Handler. "We're big believers in a flexible and purposeful approach to work and therefore, not enforcing return-to-office mandates. We see this as one of many differentiators as to why people choose to work at – and stay with – Dentsu. Rather than invest in enforcing mandates, we're choosing to invest in intentionally building connection (e.g. in-office networking and learning opportunities, etc.)."
Finding ways to give employees the choice rather than mandating a set return may work better for some marketers and agency execs still figuring out their plans. That was the case for independent shop PPK, according to president Garrett Garcia.
"Six months ago, we did kind of a hard mandate of in-office three days a week," said Garcia, adding that it was a test the agency would try out and take the team's temperature on. "We put out an anonymous survey. The thread was that people want to feel like they're trusted. That touched home. That was a digestible insight. It's about feeling valued and trusted."
Garcia continued: "That drove our decision to revert indefinitely to a come as you wish policy. The office is open. It's fully functioning. We pulled back from dedicated work spaces to hotel seating, more huddle spaces. Doing things to make it more comfortable. By giving people that flexibility and freedom, I see more faces in the office on a regular basis than I did when we said, 'Hey everybody come back three days.'"
3 Questions with Stephanie McCarty, chief marketing and communications officer at home construction company Taylor Morrison
How does the current housing landscape impact Taylor Morrison's marketing strategy or brand messaging?
Right now, affordability is top of mind for every consumer. We're one of the few sectors that gets hit really hard from an economy standpoint. In my eight-year tenure, our strategy has to be very nimble. We have a lot of tools and resources to help educate buyers. We also have an in-house lending organization that allows us to craft financial solutions for each individual buyer based on what they need. But if they're payment-driven, we've got to keep affordability very top of mind. From a marketing perspective, it's being where consumers are — certainly making sure that we have exposure on all of the listing channels: Zillow, Redfin and Realtor.com's of the world.
As the company's first CMO, what difference will having a CMO have on the company's marketing efforts?
I came on in 2015 as the company's vp of communications. [The CEO] really wanted a communications leader to come in and help craft that story, that vision for our team members. We built this incredible culture and brand internally. We wanted to be out there in a more meaningful way. When I took this job, every division had its own marketing manager. That marketing manager was in power to talk about our brand however they wanted to. We were being represented 19 different ways from a look, feel [and] tone of voice perspective. We need to have consistency. We're a large organization. We centralized a lot of our key services from a marketing perspective. That was a lot of the added benefit of having a CMO. No one was really looking at marketing. It was tucked under sales and so of course, it wasn't getting the TLC or the attention that it deserved.
Taylor Morrison was an early adopter of Threads. What's the strategy there given there are no ads yet.
Our strategy for social really is a mixed bag, and every marketing leader views it this way. For Threads, I saw a bunch of brands jump on and I said, 'This is our chance to continue to build on what we've already started across other channels, own our personality and have fun.' We don't know what it's going to turn into. We know that it's connected to Meta, which has proved successful for marketers and other brands. We didn't want to be a fad follower. We were like, "Let's go out and let's just see what happens." — Kimeko McCoy
By the numbers
Influencer marketing and the creator economy have become a go-to for the advertising industry as brands and companies look to the word-of-mouth-style marketing influencers offer. As the space continues to grow and evolve, a new creator compensation report from Mavrck, an influencer marketing platform for enterprise brands, takes a look at how creators are getting paid. (Read more of Digiday's creator economy coverage here.)
Content creators generate revenue from several key sources, including sponsored content (82%), affiliate income (56%) and paid advertising (33%).
Despite this variety, most creators (51%) still earn less than $500 per month from their content.
Overall, creators reported an increase in both the number of brand deals they were offered (44%) and the amount of income they earned from those deals (43%) in the past year. — Kimeko McCoy
Quote of the week
"There's a difference [in the] level of perspective, edge and components that come from the external agency side of things. Being a formal external agency kid myself, I see the value. And I see the value of internal and in-house. They both can work together. I don't think it's an all or nothing thing."
— Chris Bellinger, vp of creative and digital at Frito-Lay North America and Quaker, on why he doesn't subscribe to the 'us vs them' mentality when it comes to external and in-house agencies.
What we've covered
https://digiday.com/?p=516069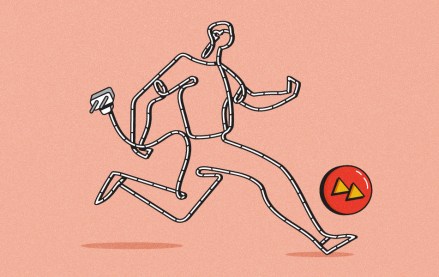 September 22, 2023 • 4 min read
Women's sports are having a moment. Brands, media companies and agencies are looking to get in on the action.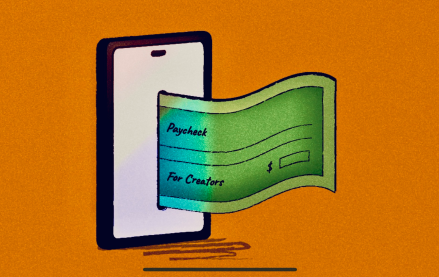 September 22, 2023 • 6 min read
The Hollywood strikes were supposed to be a game changer for many of them, but the situation hasn't quite lived up to the hype.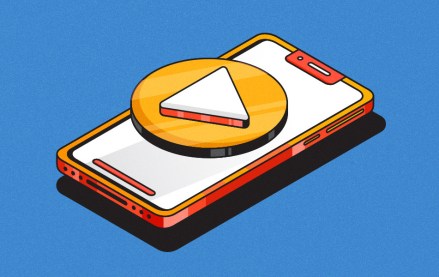 September 22, 2023 • 5 min read
Given the rise of short-form video, agencies that focus on the format, rather than specific platform expertise, will reap the rewards.