Marketing Briefing: 'This is a better way to travel': Q&A with Airbnb's global head of marketing on the company's new capabilities, in-housing
May 17, 2022 • 5 min read
•
•
Ivy Liu
This Marketing Briefing covers the latest in marketing for Digiday+ members and is distributed over email every Tuesday at 10 a.m. ET. More from the series →
Last week, Airbnb unveiled "probably the largest change we've made," per Airbnb's global head of marketing Hiroki Asai, with a redesign that allows people to search for categories (i.e. surfing or design, etc.) as well as split their stays across multiple homes. The company is looking to reflect the changing nature of travel as remote work has allowed some to work and live wherever.
Digiday caught up with Asai to chat about the changes — the company now also offers updated travel protections deemed "AirCover" — as well as Airbnb's approach to marketing.
This conversation has been lightly edited and condensed for clarity.
How are you planning to market these new features?
We have a huge campaign that we're starting in June. It's really about teaching people about Categories. The way that we approach marketing and the way we approach brand [purpose] is a little different than most companies. We believe that brand isn't just about a campaign or putting out values and promises. It's really two things: It's how you behave and what you make for people. On the how you behave front, being brand-driven is doing things like what we've done for the Ukraine crisis or Afghanistan and using our platform to help people. That comes from a place of deep, deep belief for us. What we make is our product.
With Categories, it's a totally different way to search. When you look at searching for travel today, it's an industry paradigm to rely on search. The problem with that is that a search box only knows to go get what you type into it. When it comes to travel, it'll only go get what you tell it to get. You only know about a thin slice of the world. It's like going to an ice cream parlor and not knowing any of the flavors. Categories is about organizing our supply into categories that make things unique or things you're interested in. We have a category for design — there are tons of Frank Lloyd Wright homes listed. You would never know to search for these things but they're exposed through categories. We have Categories on surfing, camping, ski-in, ski-out. It's a much better way to search. The marketing is about getting people to understand this is a better way to travel.
Is the in-house team still responsible for the creative? What about media?
It's all done in-house. All of our creative, all of our marketing, all of our design, it's all done in-house. In total it's a few hundred people. We work with an agency to buy the media. Strategy and execution is all done internally. Creative is done internally, production is done internally.
We've heard that some companies have been taking more of a hybrid approach to in-housing media recently, working on strategy in-house and an agency to execute. That seems to be the approach you're taking.
It makes a lot more sense. With something as specialized as media buying when it's all about scale, [and] connections, it doesn't make sense to build that. The strategic part of it, absolutely. The planning, absolutely. For us, on the creative side, everything is internal. That's something I'm deeply passionate about. The best way to create great work is to create it in-house. [Over the last two years,] we have built out an advertising team on top of the creative team we do have. We've also deeply integrated it a lot more tightly. We have our advertising team working tightly with our marketing team working tightly with our design team, product team, the whole thing is much more integrated. By integrating deeply, that allows you to create some of the stuff we launched.
Split Stays, [the new feature that allows people to split stays across multiple properties], is a perfect example of that. It's a feature we made as we found out people are booking long-term on our service. It automatically pairs stays together for the time that you're looking for. It's super unique and interesting. Most people probably wouldn't have thought to try to connect the stays but it saves hundreds of hours. It's a really useful feature.
Remote work has changed travel for some. How does that impact Airbnb's marketing and advertising messaging?
When we think about what our brand is doing and what we're thinking about [now] it's centered around the idea that the world has changed ridiculously fast. How we live and work is changing. Where we live and work is totally changing. As a result, how we travel is totally changing. Our goal is to constantly innovate our product to keep up with those changes and to provide people a unique and interesting way to take advantage of travel in this changing way, however, they want to do it. The marketing will be a natural outcropping of that.
By the numbers
Over the past year, brands have been running with stakes and flags to claim a spot in the burgeoning virtual world of the metaverse. The amount of people who are aware that the metaverse exists has doubled. However, the number of people who understand it is a different story. A new report from Wunderman Thompson Intelligence breaks down just how the world is thinking about the metaverse. Find key details from the report below:
Only 15% of survey respondents said they know what the metaverse is and can explain it to someone else.
76% percent of people who responded to the survey feel the metaverse will allow for authentic self-expression.
Out of those surveyed, 90% think the metaverse will have an impact on sport and entertainment. — Kimeko McCoy
Quote of the week
"I think the pendulum swung too far toward a total in-house solution and that clients are recognizing that it is almost impossible to manage."
— Nancy Hill, founder of The Media Sherpa and former 4A's president, on why more brands may seek hybrid over fully in-house when it comes to media planning and buying.
What we've covered
https://digiday.com/?p=448145
October 4, 2023 • 7 min read
•
•
There are still those who believe that AR has a place in the marketing funnel, however big or small right now.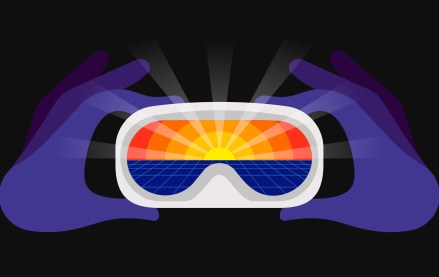 October 4, 2023 • 3 min read
•
•
With Pokémon Go revenues falling year-over-year, Niantic, its developer, is looking beyond its popular augmented reality game to generate profits.
October 3, 2023 • 2 min read
•
•
In episode four of the "Is This The Metaverse?" narrative podcast, Glossy international fashion reporter Zofia Zwiegliska spotlights the brand opportunity when it comes to fashion in the metaverse.