Marketing Briefing: 'Put more effort elsewhere': How the Facebook outage could renew calls for diversification in ad spending
October 5, 2021 • 6 min read
•
•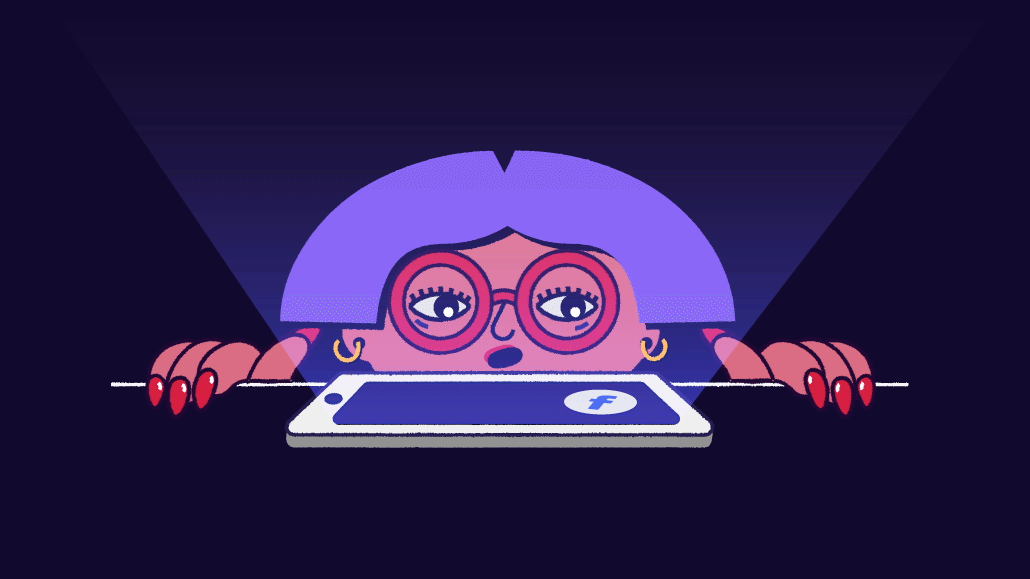 Ivy Liu
This Marketing Briefing covers the latest in marketing for Digiday+ members and is distributed over email every Tuesday at 10 a.m. ET. More from the series →
The global outage of Facebook, Instagram and WhatsApp, which began on Monday shortly before noon EST and lasted until nearly 6pm EST, may become another reason for marketers still reliant on the platform to diversify media spending.
While platform outages have occurred previously, the length and reported impact of this outage may make it more meaningful for marketers who are still heavily reliant on the platform. It also happened a day after a Facebook whistleblower, former Facebook employee Frances Haugen, revealed her identity in an interview with 60 Minutes.
"Most already were [looking to diversify] but I think this is the final straw for a lot of brands to put more effort elsewhere," said Chris Mikulin, co-founder of performance marketing agency We Are Kulin. "It's tough though because for some products nothing beats [Facebook]."
Of course, calls for direct-to-consumer brands to diversify media spending and be less reliant on Facebook are nothing new. Last fall, conversations about diversification started to accelerate for myriad reasons. This year, that's continued with iOS 14 changes affecting performance and targeting capabilities.
"If those who haven't listened and still kept all their ad spend on Facebook/[Instagram], it should have them pause and think about if this was during Black Friday," said Duane Brown, founder of performance marketing agency Take Some Risk. "They should already be moving ad spend to Google, Amazon, digital OOH or anywhere else to not put all their eggs in one basket."
It's unclear yet if marketers will move ad dollars this week as a result of the outage. Some buyers said that it's unlikely to have a major impact on advertiser spending. One buyer called the outage a "mild nuisance" and the move to truly diversify would be too difficult for some. Others believe it could help sway some marketers who've been hesitant to diversify media spending, said a second buyer that this is the "time to drive that message home" and that Monday's outage "is another easy example of why" diversification is needed.
"More diversification [has] been on the minds of a lot of DTC brands," noted David Hoos, performance marketing manager at Outloud Group. "Between iOS 14, iOS 15, and supply chain issues heading into the holidays, I think more brands will try to expand beyond 'what's working best.'"
Even so, some buyers don't expect the outage to have much sway for advertisers who haven't yet diversified their spending. "Old habits die hard," said Brown. "So I don't think it will [impact spending] for some."
The overall impact for advertisers on Facebook is unclear. Especially since big and small players in the ad industry have already flirted with — then ultimately returned — to Facebook's channels. In summer 2020, a mass boycott of big name brands against the social media company showed Facebook's reliance on small business ad dollars.
Press representatives for Facebook did not immediately respond to a request for comment on this week's outage.
"Outages are an inconvenience but not the end of the world," said Brendan Gahan, partner and chief social officer at Mekanism. "Unless you were trying to do a launch today, missing a day of ad spend isn't likely to be a huge deal (for most brands)."
3 Questions With Micha Hershman, vp of marketing at Envoy
What's the current status for your return to work? What does that look like for your own company?
The team can come in as often as they'd like… or not at all. About 20% of folks choose to come in at least once a week. We require vaccinations and daily health screenings for anyone entering the office. We use our own software for health screenings, capacity management, hot desking and workplace scheduling. And of course, we comply with all regional guidelines. We want our team to feel safe and confident when they walk through our doors.
How has the pandemic changed hiring for you and the industry at large?
It's changed some things for us at Envoy. We've delayed requisitions for event professionals, for example. But it hasn't changed many of our core hiring philosophies. We are still committed to digital first. We still set a high bar for culture fit; we're looking for scrappy marketers with a ton of humility and exceptional communication skills. And as a workplace platform, we're looking for folks who like to come into the office — fully remote isn't on the table for our team.
Thoughts on making remote work more equitable for both remote and in-office employees?
Hybrid work has provided us all with an opportunity to rethink how we operate. That includes a mandate that workplace leaders ensure the work space is a fantastic place to be — better than we left it. In the never ending war for talent, a workplace that isn't forward thinking and equitable will not recruit premier talent and will experience churn exceeding previous benchmarks.
The shift to hybrid work has also allowed us to reflect on how we can tune our operations so that folks have time for heads down work as well as a better experience when gathering to collaborate. It's important to recognize that not every role or team operates in the same way. That may be uncomfortable if you've always applied a one-size fits all model in your organization. But providing flexibility for your employees is good business and an opportunity to practice servant leadership.
Finally, the shift to hybrid work has spurred us to consider how we can provide everyone with opportunities to succeed. Whether you're 22 and this is your first marketing gig or you're a mother of two who needs to work modified hours. Exceptional workplace leaders are rethinking how we give more opportunities to everyone. It's not just good for productivity and creativity. It's not just good for recruiting or the bottom line. It's the right thing to do and leaders have an obligation to make work better. — Kimeko McCoy
By the numbers
Speaking of diversifying the media mix… in light of Apple's iOS 14 data privacy changes, advertisers have increasingly worked to diversify their media mix to become less reliant on social media advertising. It seems more changes are on the horizon as the tech giant recently introduced iOS 15, which marketers have called "a proverbial nail in the coffin." However, shoppers are still spending a lot of time online, often purchasing items after seeing a social media advertisement, according to recent research from digital privacy company PrivacyHQ. Find more from the study below:
63% of respondents purchased something they say in a social media ad in the past month; the place most people saw those ads was Facebook (73%) followed by Instagram (66%), and YouTube (46%)
79% of Gen Z respondents purchased something after having seen it in an internet ad; 66% of Millennials and 56% of Gen Xers did as well
People spent an average of $139 in the past month on items seen in internet ads — Kimeko McCoy
Quote of the week
"The common [retailer] message this year is, 'shop early for toys.' If you see it on the shelf today and think there's a kid in your life who may want it, buy it now because it might not be there tomorrow, and there is no way to tell if it might be restocked before the holidays."
— James Zahn, deputy editor at toy publication The ToyBook, told Modern Retail when asked about the supply chain issues that toy marketers and retailers will be managing this holiday season.
What we've covered
https://digiday.com/?p=427817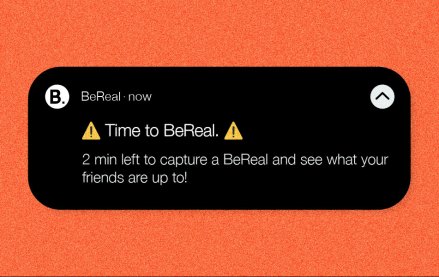 October 4, 2023 • 4 min read
•
•
BeReal launches its first global campaign, hoping to drum up buzz with users. Now, marketers are reconsidering the app.
October 4, 2023 • 7 min read
•
•
There are still those who believe that AR has a place in the marketing funnel, however big or small right now.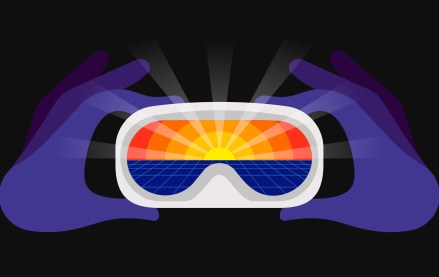 October 4, 2023 • 3 min read
•
•
With Pokémon Go revenues falling year-over-year, Niantic, its developer, is looking beyond its popular augmented reality game to generate profits.