Marketing Briefing: Here are the trends marketers and agency execs are thinking about going into 2022
December 14, 2021 • 8 min read
•
•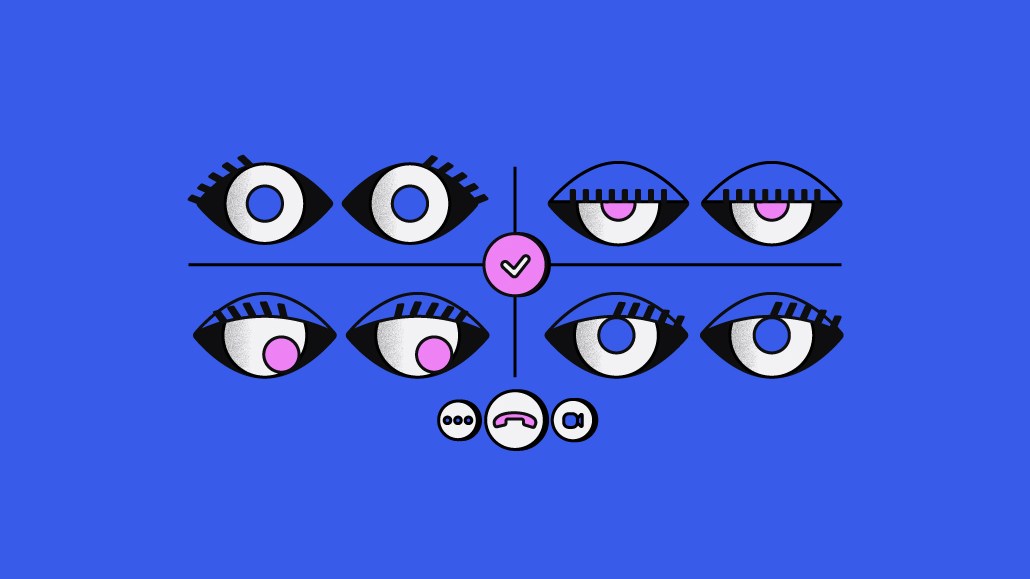 Ivy Liu
This Marketing Briefing covers the latest in marketing for Digiday+ members and is distributed over email every Tuesday at 10 a.m. ET. More from the series →
With the whirlwind of 2021 nearing its end — how is it possible that we've dealt with the events of January 6th, multiple variants and the vaccine rollout, among other milestones, all in the same year — it's time to reflect on the marketing trends that have come to be (during a very odd year) and what will be trending for 2022.
To get a sense of what's to come and what marketers are thinking about for the last gasp of 2021, Digiday asked agency execs and marketers to detail what they believe the marketing hot topics like the metaverse, privacy, CTV, return of travel and more, will be in the coming weeks. See below for their responses:
Brands in the metaverse and beyond
Sam Lemoine, creative director, social at GUT: "2021 has been a year of continued uncertainty. Among the trends that shaped the year, brand collaborations and TikTok became pillars to brands of all sizes. Social platforms became spaces for co-creation as fandoms and interest-based communities proliferated, expanding the creator economy and giving rise to the metaverse. And while we've seen a convergence of trends, what will they mean for the future?
2022 will usher in an era of unprecedented flex — a shift from owning IRL assets to digital collectibles, metaverse land, and wearables, creating new opportunities for brand experiences. Brands, creators and consumers will also enter a time of their own thanks to Web3, the blockchain-enabled web free of control from platform giants, which will continue to develop as a strong anchor for community building and the creator economy. Emboldened by Web3, those brands, creators and consumers will band together to build new worlds of their own — ones that thrive on collaboration, community, and most importantly, equity."
Jeremy Cohen, vp head of global content partnerships, Publicis Groupe: "2021 witnessed the global, mainstream embrace of crypto and the Web 3.0 economy. The rate of adoption will increase substantially in the next year, as the COVID-induced spike in digital consumption both changed consumer habits and, in turn, saw crypto grow into a multi-trillion dollar economy. 2022 will be a fascinating year of innovation and iteration, as brands utilize metaverse experiences to engage new audiences and redefine the idea of brand loyalty."
Virtual work with selective in-person meetings
Seb Tomich, svp global head of advertising and marketing solutions, New York Times: "For better or worse, one change that undoubtedly stuck is virtual work. We've seen great success increasing our reach to clients and lowering our T&E costs, but we have lost the ability to form deeper relationships that happen face to face. At some point in 2022, we will be getting back to in-person at scale with some of the more transactional meetings sticking to virtual."
Courtney Buechert, CEO of Eleven: "The hybrid-centric work model (versus the office-centric work model) is one of the biggest shifts that is here to stay. Its impact on the geography of talent, the economics of agency overhead/costs and the identity of agency brands is huge. And it seems to be creating an explosion of opportunity for new types or agencies to be more attractive to clients and staff than would have ever been possible pre-pandemic."
Return of travel
Josh Peterson, vp of data science and analytics, CJ Affiliate: "This year, we saw purchasing trends around WFH taper off and shift toward beauty, accessories and travel. 2022 will be the year of travel, where pent-up demand for seeing the world will spur more travel gifting moments and a surge in retail traffic for travel-related attire, media, electronics and more."
Rise of CTV continues
Hyun Lee-Miller, vp, media, Good Apple: "Keeping in mind evolving consumer behavior, brands are increasingly adopting an omnichannel video-first strategy with video activation experiences being customized to maximize the platform experience itself. Brands will continue to ramp up CTV spend with consumers migrating to streaming services; but, gone are the days where brands are taking one video asset and repurposing it across linear, CTV, OLV and social channels. Brands are creating social video experiences native to each platform experience, whether it be making TikToks or flipping the script by having consumers create brand videos themselves with a Snap AR lens."
Looming privacy changes and first-party data
David Broscow, vp, data science and analytics, INNOCEAN USA: "Privacy of digital fingerprints. We expect this trend to continue beyond the major shifts that have taken place at Apple and Google in the current calendar year. Consumers will voluntarily share preferences and intentions, where they see that the marketer will offer value in return."
Tomich: "First-party took center stage this year with the looming death of the third-party cookie. Although we are still waiting for a resolution, The Times has continued to build first-party products backed by the growth of our subscriber base, and have seen outstanding results."
Reinvention of customer experience
Margaux Logan, vp and head of online marketplaces, U.S., Publicis Commerce: "Seamless, omnichannel shopping is definitely here to stay and we'll see greater ease in purchasing things via e-commerce. One big trend I see for the year ahead is the integration of loyalty cards and payment systems to streamline the consumer experience even further. Payment companies are now being purchased by retail media networks. Why not make it easy to buy and save at retailers with just a click?"
Kari Shimmel, chief strategy officer at Campbell Ewald: "Over the last year we also saw brands forced to reinvent their approach to creating brand experiences. Many of them had to scrap their journey maps and start from scratch — something that had never been done en masse. This brought on the rise of more CX practices both in advertising and consulting. We are in the Wild Wild West phase with CX with chaos in terminology and lack of maturity across clients and agencies — beware the one size fits all."
3 Questions with WeAre8 CMO Jill Cooper
WeAre8 is a sustainable ad platform. Tell us, what's the current state of sustainable advertising? How is the industry embracing it?
Advertising, in general, is evolving, and I'm happy to see that more and more brands are stepping up their sustainability commitments and taking sustainable advertising into account when they plan their marketing strategies these days. Companies [spend] billions of dollars globally in ad distribution to build trends that people all around the world follow, so we are in a key position to help shape society and affect change. It is very exciting to see the industry coming together in big events like the recent Ad Net Zero Global Summit, showing the advertising industry's response to the climate emergency. It's vital that companies and advertising professionals from all over the world have a forum to come together and discuss how we can play this key role in tackling environmental issues.
How does WeAre8 balance profit with sustainability efforts?
Every marketer who cares about the planet wants to build a loved brand and a healthy future for their organization. It is critical to find the right balance and we put a lot of effort into achieving that, not only for WeAre8 but also for all our partners. Our business model operates as a 35:65 split, with the majority of funds diverted to the consumer and worthy causes and the remainder reinvested back into WeAre8 and our partners. We understand that if a tech alternative is going to be truly sustainable and good for people and the planet, it needs to deliver strong business and media ROI. And sustainability, by definition means that all parties benefit.
With its mission, how does WeAre8 determine which companies, brands, to work with?
It is clear that as an advertising and marketing channel we do contribute to the evolution of our industry, and we want to do it in a way that economically empowers people and supports the planet. At WeAre8, we have built double opt-in into the consumer experience, so it is ultimately an individual's choice as to whether they accept to watch the video message from a particular brand. In 2020, we made the decision to ban companies working in industries such as oil, gambling, political advertising, tobacco, firearms, pyramid schemes, electronic cigarettes, but everything outside this, we leave up to the individual to make their own decision. — Kimeko McCoy
By the numbers
The COVID-19 pandemic has upended much of life as we know it, from remote employees finding office alternatives in cafes, bars and hotels to reshaping networking events from in-person gatherings to online encounters. And as pandemic life becomes more complicated, people are looking to brands like Google and Netflix to offer simplicity with many willing to pay premium prices for simpler experiences, according to Siegel+Gale's World's Simplest Brands latest study. Find a breakdown by the numbers below:
76% of respondents said they are more likely to recommend a brand that delivers simple experiences, compared to 64% in 2018.
57% of respondents reported they are willing to pay more for simpler experiences, slightly higher than the last report's findings.
55% of survey respondents, aged 18-34, said their life was more complicated — Kimeko McCoy
Quote of the week
"We're still in this growing pains stage with much of social for brands, where they're learning to understand that attention is something that needs to be earned versus paid for."
— said Brendan Gahan, chief social officer and partner at Mekanism, when asked about Duolingo's viral TikToks of its menacing owl mascot.
What we've covered
https://digiday.com/?p=434890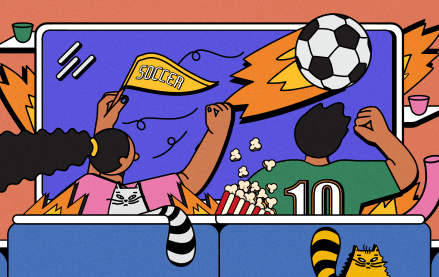 December 1, 2023 • 4 min read
Even if a game isn't make or break, sports leagues and brands want fans to be paying attention — and they're hopeful new strategies will get it.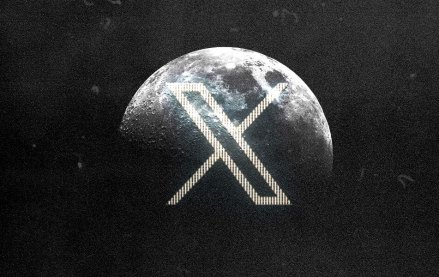 November 30, 2023 • 4 min read
In the packed DealBook conference in New York yesterday, owner Elon Musk bluntly told them to shove it.
November 30, 2023 • 2 min read
WorkTok, or CareerTok, is in full force. Combined, those hashtags on TikTok have over four billion views and it is benefiting Gen Z.