Marketing Briefing: As socializing returns, marketers will 'adopt a hybrid model' adding OOH, pop-ups back to the mix
May 11, 2021 • 6 min read
•
•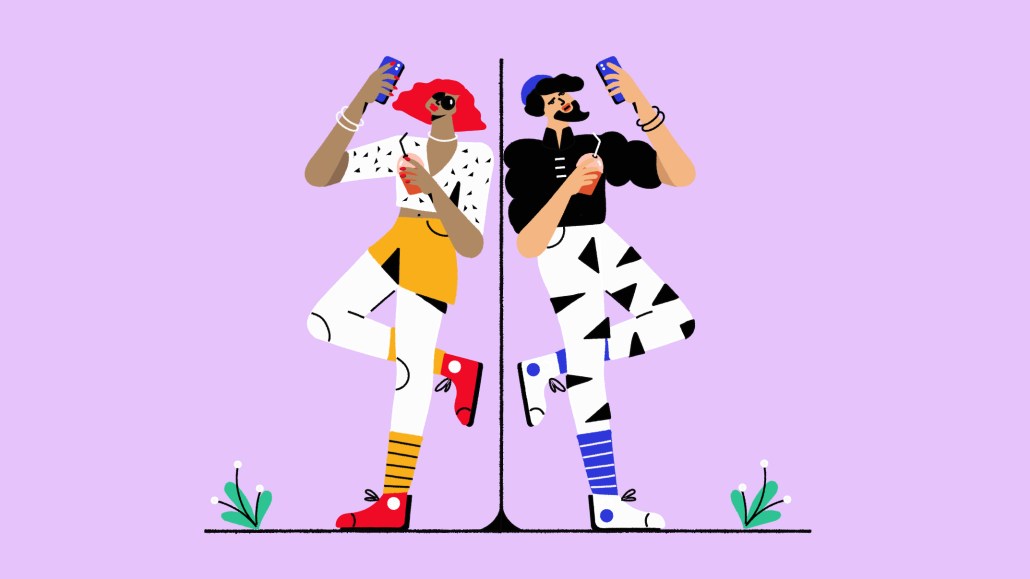 Ivy Liu
This Marketing Briefing covers the latest in marketing for Digiday+ members and is distributed over email every Tuesday at 10 a.m. ET. More from the series →
Marketers are starting to tweak their media plans — interest in out-of-home placements, as well as experiential pop-ups, are starting to crop up, for example — to account for people's changing behavior as vaccinations ramp up in the United States.
That's not to say marketers' appetite for virtual events and live audio (a la apps Clubhouse and Twitter Spaces, etc.) has petered out altogether. On the contrary, marketers and media buyers say marketers will take a hybrid approach over the next few months as other marketing methods that had dipped (i.e. out-of-home and experiential) due to the pandemic make a comeback, along with new live and audio options.
"Humans crave the company of others, and after this long hiatus, everyone is anxious to jump back into normalcy," said Kristy Gomez, director of communications planning at Chemistry. "But the smart move is to adopt a hybrid model — a mix of [in real life] and virtual events to cultivate the new audience share they've gained virtually, be safe and responsible in how they encourage the public to 're-enter' in-person activities and be ready with something impressive when the public can engage with brands again."
Even if marketers return to the tactics they used pre-pandemic, they aren't likely to approach them the same way. When it comes to out-of-home, for example, the focus may be on areas where people may gather socially rather than on mass transit commuting as people aren't yet going back to offices but are beginning to socialize in person and out of the house, explained Sarah Greenfield, executive director of strategy at creative boutique Episode Four.
"We're already seeing a return to OOH and most of the major OOH vendors reporting above pre-pandemic levels," noted Billy Long, evp of OOH practice, Publicis Media Exchange. "We're also seeing more focus on short-term buys and a bit of hesitancy to commit to longer lead times given potential uncertainty toward the back half of the year. Digital also continues to have a growing presence as more marketers enjoy the flexibility and ability to upgrade inventory, turn on/off as needed."
As for live audio and virtual events, marketers and agency execs expect the use of both to continue in a hybrid fashion as events slowly return this fall. Allowing for a virtual option will no longer be a replacement or "substitute," noted Michelle Millar, vp group director of media and activation at Hanson Dodge, but another way for marketers to connect with people.
Taking a hybrid approach in getting back to pre-Covid marketing tactics as well as maintaining those added during the pandemic will likely be common.
"While the desire to reconnect [in real life] is going to influence the way the public moves this summer, people spent over a year becoming accustomed to virtual events and live audio platforms as alternative means of connection and communication," said Gomez. "This opened up a world of experiences that many wouldn't have tuned into before."
3 Questions with Skullcandy CMO Jessica Klodnicki
How is Skullcandy working to diversify its marketing and media strategy?
At one end of the spectrum, we have launched our Skullcandy channel on TikTok. We know that our consumer is constantly looking for what's next and we want to meet them where they are. TikTok, as well as other new platforms, give Skullcandy the opportunity to engage with new audiences, expanding our ecosystem to envelop even more consumers.
At the other end of the spectrum, we have consumers who crave more technical information, especially as we launch more and more sophisticated products. As a result, Skullcandy is now engaging these consumers on Reddit, providing an official brand POV, including detailed product information, support and customer service help. [We're] also rolling out more content from our executive team on Medium and LinkedIn where our consumers are craving more tech-forward, long-form communication from us. Skullcandy's chief product officer will author content on subjects like the benefits of active noise cancelling and more.
With the continued shift to online shopping, product reviews are critical to consumer decision-making and conversion in our category. To support that, we have launched a "Digital Health" initiative where we are proactively managing product reviews by seeding products to consumers in advance of launches, aggregating and reporting all reviews to the organization so that we have a comprehensive feedback loop.
How is influencer marketing changing and how should marketers be thinking about it?
Now more than ever, marketers need to find unique influencers that share the brands' values (and its consumers' values) over people that simply have a large following. We've often seen higher engagement with lesser-known influencers who have a loyal following. If you are using the same influencer as a number of other brands, you risk getting lost in a sea of hashtag soup.
Marketers are reexamining their strategies after the last year. How did Skullcandy change its strategy and how has that helped?
Over the past two years, we've started to highlight our mission-driven efforts around climate advocacy and youth mental health, deemed Music with a Mission. With all the turmoil over the past year, it reinforced our consumers' desire to do business with brands [that] are doing good. It has inspired us to elevate our efforts by continuing to support Protect Our Winters and turning inward on some key company-wide sustainability initiatives. And, by continuing our work with To Write Love On Her Arms, a non-profit movement dedicated to presenting hope and finding help for people struggling with depression, addiction, self-injury and suicide, we are directly addressing challenges that our young consumer is facing daily. While we know that the world and the way we are marketing towards it is always evolving, Skullcandy will continue to adapt to make sure we are addressing the needs of our youthful consumer. — Kimeko McCoy
By the numbers
For several years, there has been a push for Apple and other messaging platforms to create emojis that better represent a range of life. Emojis are an integral part of today's culture and communication as even brands got on board, creating custom emojis. It seemed calls for more diverse emojis were being heard when Facebook rolled out 1,500 new "diverse" emojis for Messenger back in 2016. But according to Adobe's new Global Emoji Diversity and Inclusion Report, there's still a ways to go. Take a look at the key findings below:
The majority of global emoji users agree that emoji should continue to strive for more inclusive representation of users (83%).
Only half of global emoji users feel their identity is adequately reflected in current emoji options (54%).
The majority of emoji users agree that emoji are an important communication tool for creating unity, respect and understanding of one another (76%).
The majority of emoji users agree that inclusive emoji can help spark positive conversations about important cultural and societal issues (70%).
Nearly half of emoji users say people should not use emoji skin tone modifiers that don't match their racial identity (47%) and using the wrong tone is insensitive and uncomfortable (48%). — Kimeko McCoy
Quote of the week
"Marketers should value pre-permission messaging just as highly as ad creative itself. It could prove possibly one of the strongest calls-to-action that advertisers can manufacture at the moment, because of the knock-on effects of having very low opt-in rates for advertisers, from reduced audience sizes to less informed optimization strategies."
— Bruce Tissington, paid social lead at media agency Space & Time, told senior brands editor Seb Joseph of how marketers should approach Apple's ATT consent issues.
What we've covered
https://digiday.com/?p=413788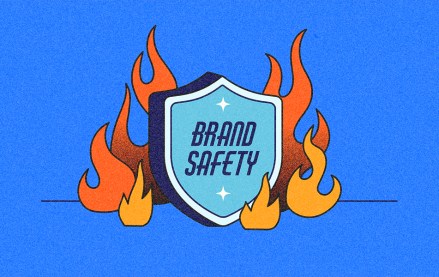 November 28, 2023 • 6 min read
"Major brands' search ads can appear on piracy, pornographic and sanctioned websites," research claims.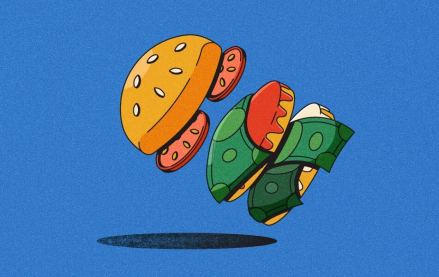 November 28, 2023 • 6 min read
As more influencers look to get into food content creation, brand opportunities are following.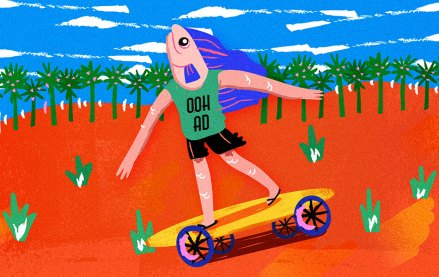 November 28, 2023 • 7 min read
As major marketers like Maybelline experiment with faux OOH, more marketers are open to the idea.